We Indians are living in a stage where people suffer from Homo-phobia and Trans-phobia. We don't allow them to feel confident of who they are. In a developing country like ours, it is sad to know that not everyone have access to rights and equality.
The cultural doesn't allow people to be themselves freely. People aren't allowed to choose their sex. Sexual Orientation is the big issue in our nation!
Society call sexes, other than male and female as 'abnormal'. We march and do parades asking for equality but somehow there are some statements given by people who ruin our efforts.
JNU recently invited

Sri Sri Ravi Shankar

as a host for '13th Nehru Memorial Lecture' but his words disturbed people out there.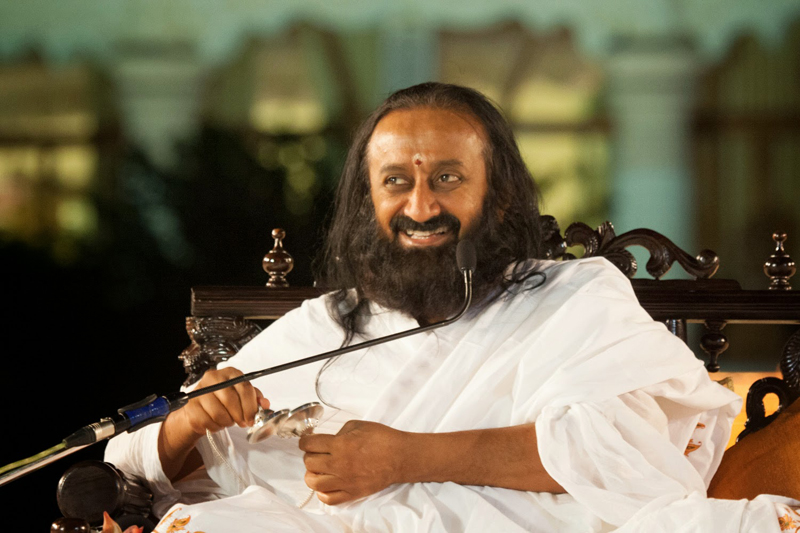 Source
A student asked him a question about, how to deal with the ill-treatment given by his friends and family over his sexual preference, and to this Ravi Shankar Said:
"You treat yourself better, doesn't matter how others treat you. You don't think you are sick or something's wrong with you. If you stand up, nobody can insult you. But if you feel weak and meek, and if you feel bad about yourself, nobody can make you feel better.
This is your tendency now. Just acknowledge it and accept it, and know that this tendency is not a permanent thing. It may change. I've seen many men who were gay, later on, turn into heterosexuals, and there are those who are normal — what are called straight people — end up being gay later in life."
He delivered the speech in the day time but in the evening he asked questions from the audience present at the event. Earlier also he ha something to tweeted about homosexuality:
Nobody should face discrimination because of their sexual preferences. To be branded a criminal for this is absurd.

— Sri Sri Ravi Shankar (@SriSri) December 11, 2013
This are called double standards, we don't know what has suddenly changed his mind on this topic. It is a sensitive topic and we must choose our words carefully before speaking on sensitive topics.
The Fight For HOMOPHOBIA is still on!