Don't let your personal life distract you from your professional life.
We all fall in love with the story of Captain cool Dhoni here are many instances that made us feel motivated and inspired to learn from our captain. he teach us to never give up no matter what problem you are facing.
This is one great quality of his which many of us admire.In the scene where MSD is left out from the team selection leaving everybody disheartened, he buys his friends sweets and says, "May be I should be practicing more. I need to improve my game to compete with other players as well." The other scene where he describes about Yuvraj's attitude and aggressiveness despite losing the final of that major tournament.
There are many things that we have teach from him, check some below.
#1.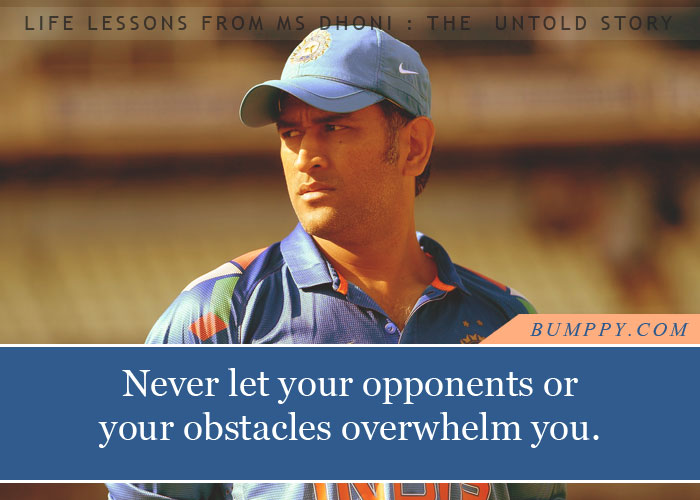 #2.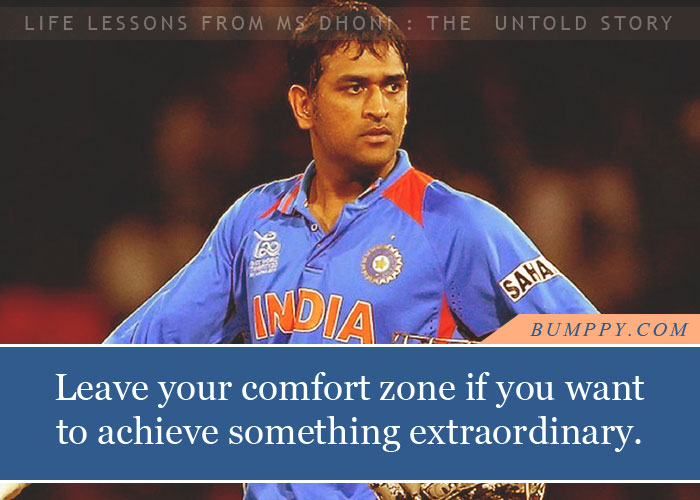 #3.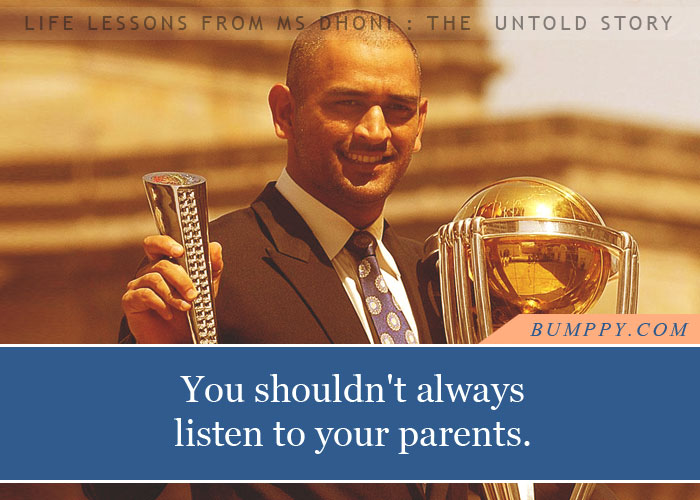 #4.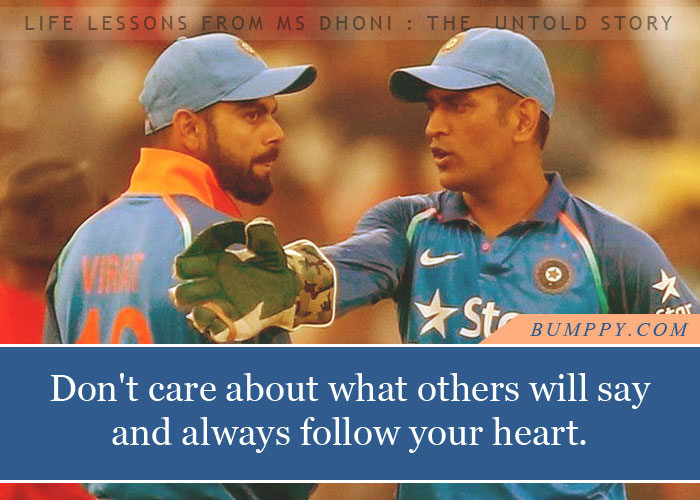 #5.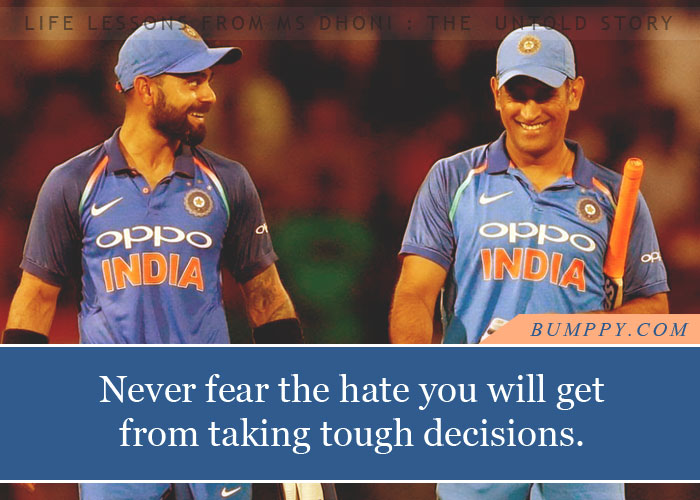 #6.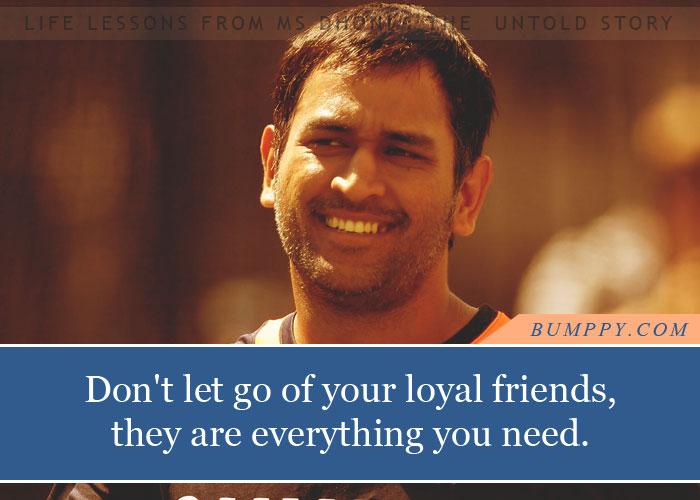 #7.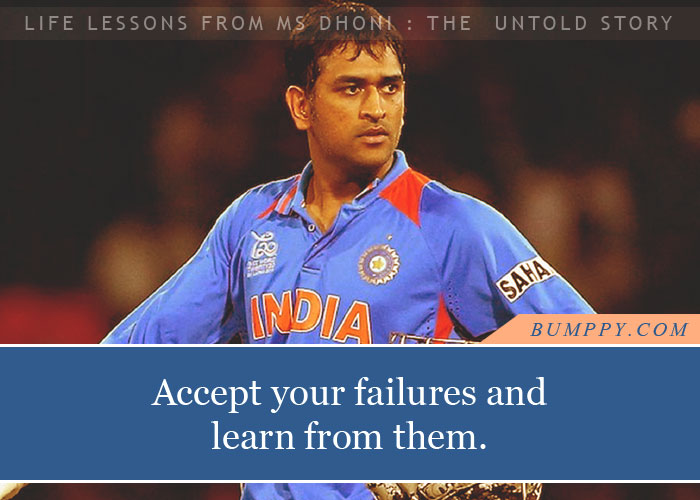 #8.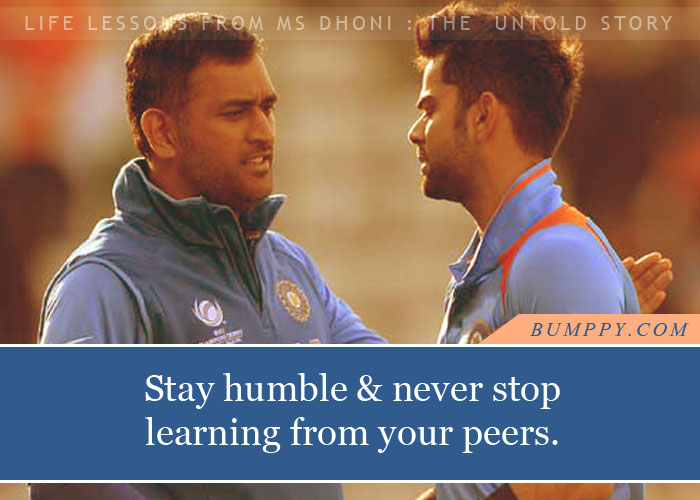 #9.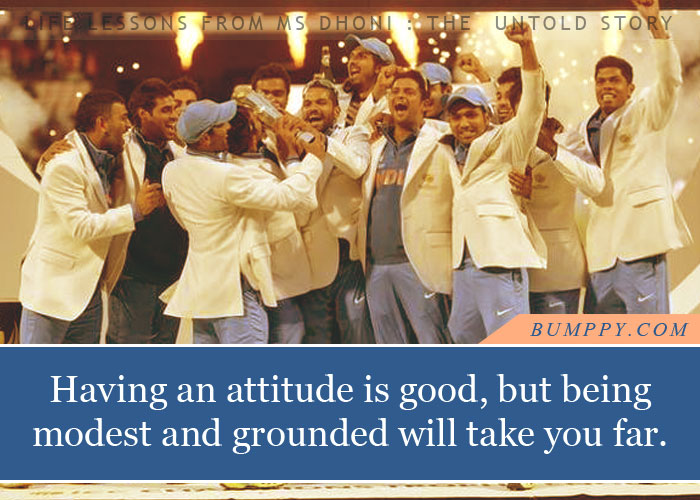 #10.