Dera Sacha Sauda and the influence of Dr. Gurmeet Ram Rahim Singhji Insaan has been in the news from a while. He has a powerful group of followers. In the name of religion and faith, Babaji aka Pitaji aka Husbandji aka Papa Coach, did all the wrong doings and hide them under his fake face. His followers continue to believe him after all his bad karmas. But actually he is a rapist and the truth is very ugly.
Saksham Verma, an artist from Chandigarh have made sarcastic comic series on Baba Ram Rahim. And they are pretty truthful and funny.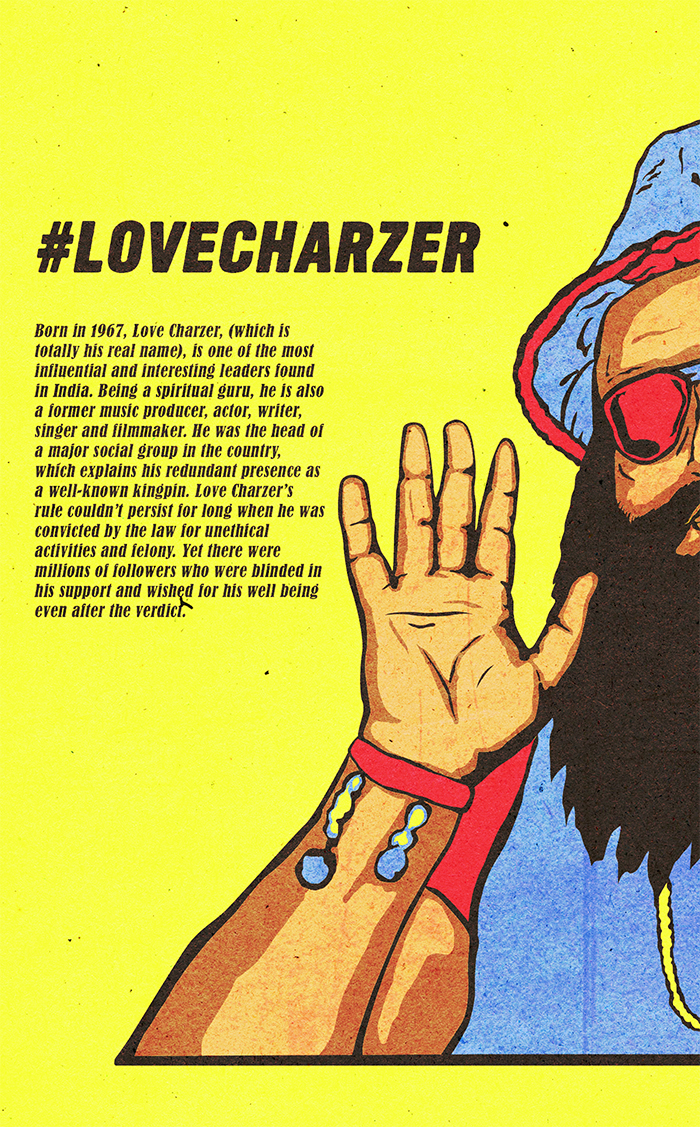 Here are the comics in form of covers.
1. Under Babaji's spell.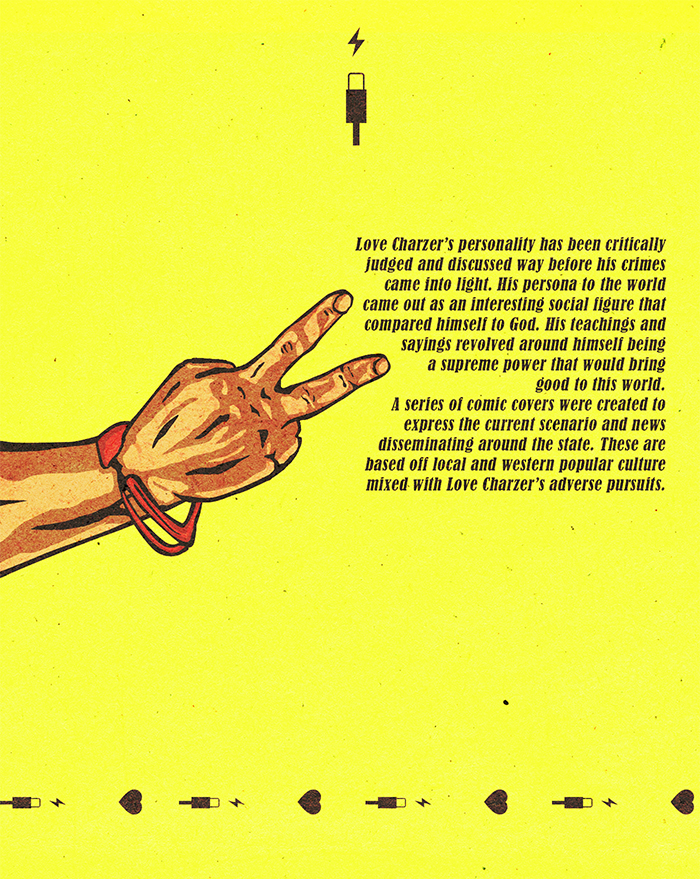 "AN ABSOLUTIST'S FOUNDATION AGENDA."
2. Kaun insaan?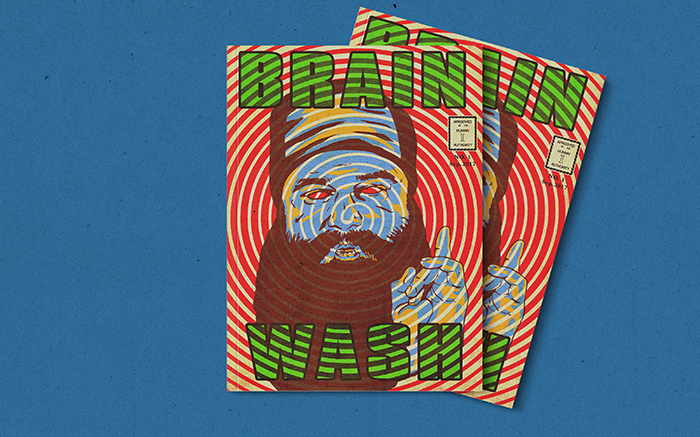 "A KING IS NO KING WITH HIS KINGDOM."
3. Babaji's Love Charzer got those bars up.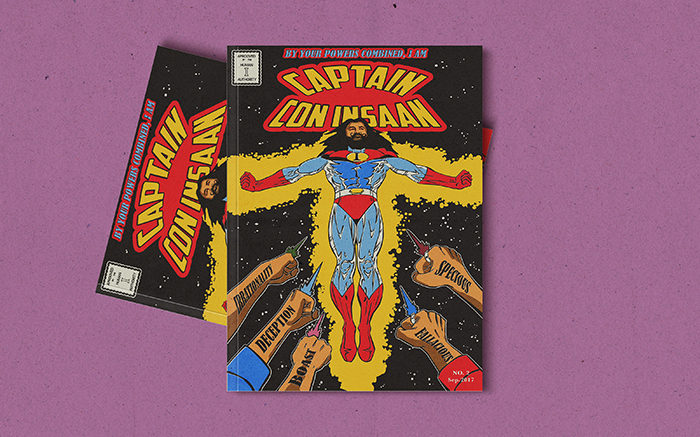 "SOME PEOPLE CREATE THEIR OWN STORMS, AND THEN GET UPSET WHEN IT RAINS."
4. I highly doubt that.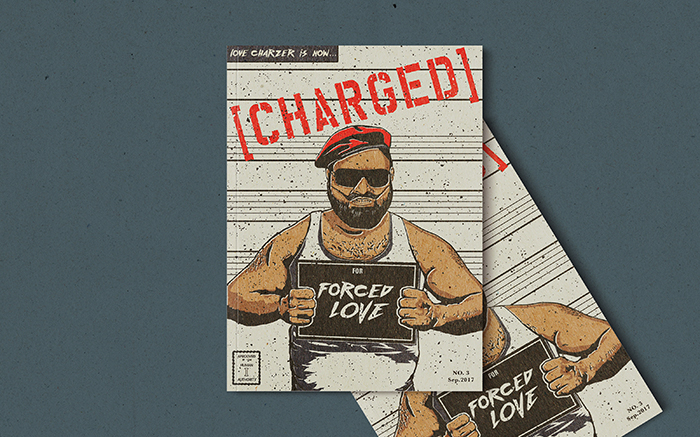 "COULD IT BE A CONSPIRACY?"
5. Unsullied at his command.
"WHAT IS THE COST OF DEVOTION?"
6. Babaji's ecstasy!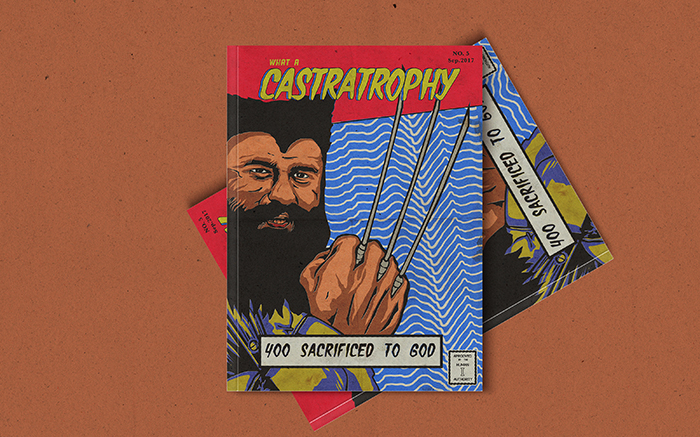 "A NOT-SO-SECRETIVE ADDICTION."
7. A collage of all the "issues".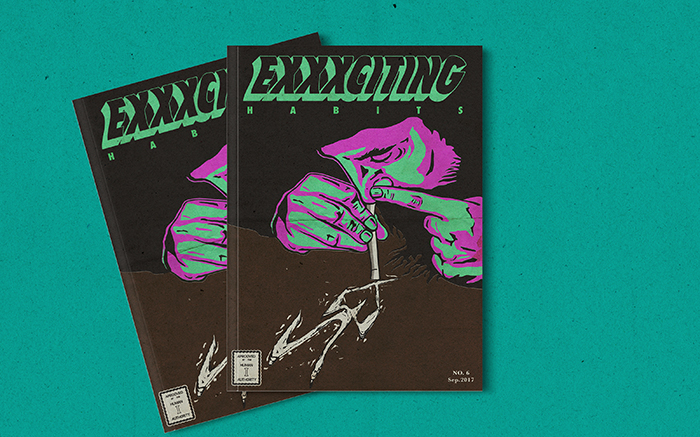 8. Ram Rahim Singh.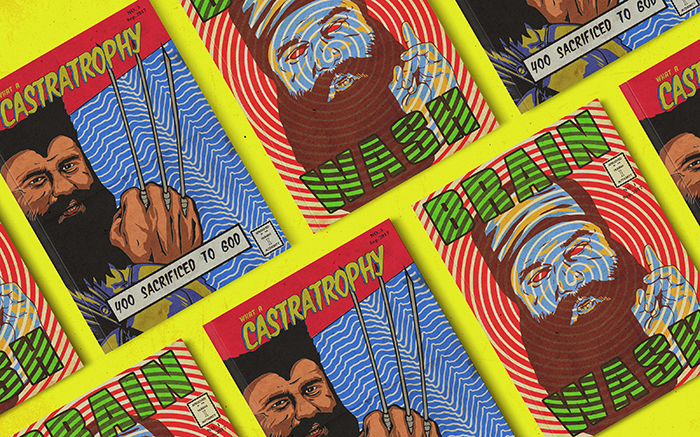 9. Say, everybody, Our Satguru, The Love Charzer! True love charzer.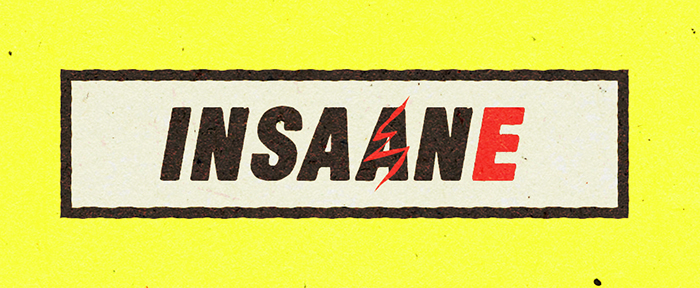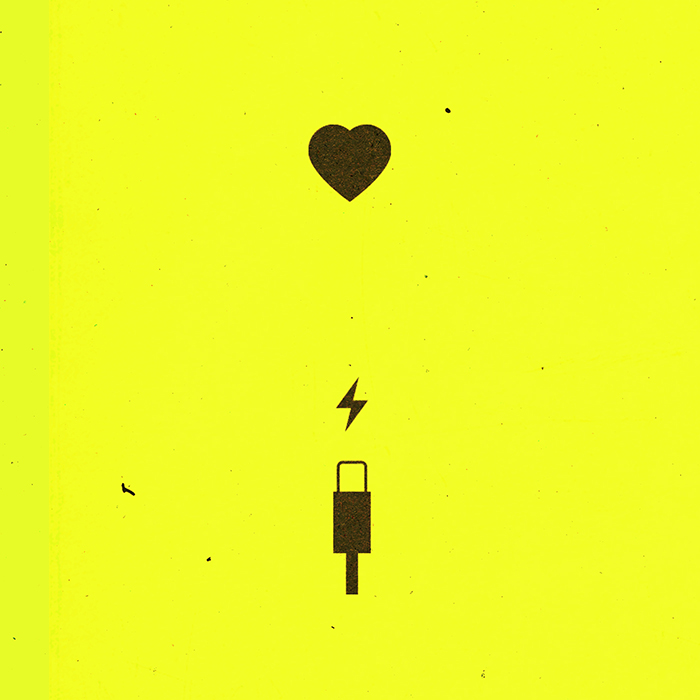 Saksham said,
"Being in this city (Chandigarh), I am very close to other areas of Haryana and Punjab and have been constantly exposed to the rising issue of Dera Sacha Sauda. Based on the news and my personal thoughts, I have created a project centering Ram Rahim as my protagonist."

The comics are very accurate and on point.