'Sacred Games' is a web television series produced by Netflix, The original source for the show is Vikram Chandra's novel of the same name released in the year 2006. This is one of seven Netflix originals that has been developed to include a larger audience for the streaming service. The exciting news for cinephiles is the presence of Anurag Kashyap as the director of the series, in collaboration with Vikram Motwane.
Actor Saif Ali Khan aka Sartaaz & Nawazuddin Siddiqui aka Ganesh Gaitonde and kubbara sait aka Kukoo and Radhika Apte aka Anjali were the key Character of this Amazing show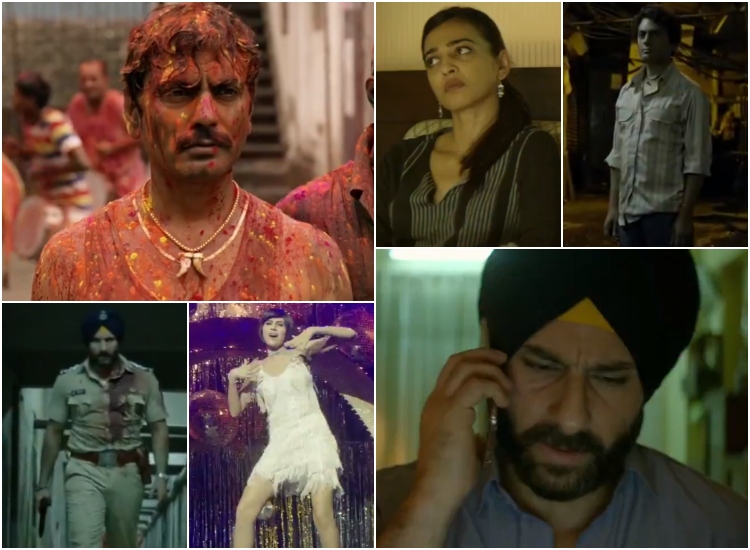 Sacred Games Season 2: What is it about?
The official synopsis of the show of the first season of Netflix's original reads: "As sprawling as the heat-drenched city it richly portrays, Sacred Games delves into many emotionally charged worlds of contemporary India, in particular, the spidery links between organized crime, local politics and Indian espionage that lie below the shimmering surfaces of its economic renaissance. Money and corruption form the golden thread. In interweaving narratives and voices, Sacred Games takes on even larger themes, from the wrenching violence of the 1947 partition of India to the specter of nuclear terrorism.". As the show is based on a novel already published, more details can be appropriated from the original source. The novel itself was critically received and won many laurels including the prestigious Hutch Crossword Book Award and the Salon Book Award. The quality of the novel certainly shoots up expectations from the show and it remains to be seen how it turns out.
Watch here Trailor of Sacred Game
Now the question you might be asking is when will the Sacred Games Season 2 come out? The second season is expected to premiere sometime during 2019. The producers of the show recently confirmed that there are going to be at least four seasons of the show.
Also Read
Power Dialogues From Sacred Games