Ex – Big Boss contestant Priya Malik is a force to be reckoned. She is in the eye of the storm after her latest #FreeTheNipple posts and she is handling it like a badass. She has been a popular promoter of this campaign since a long time now.
She has been making sure that each and everyone who tries to mess with her is given the treatment they deserve.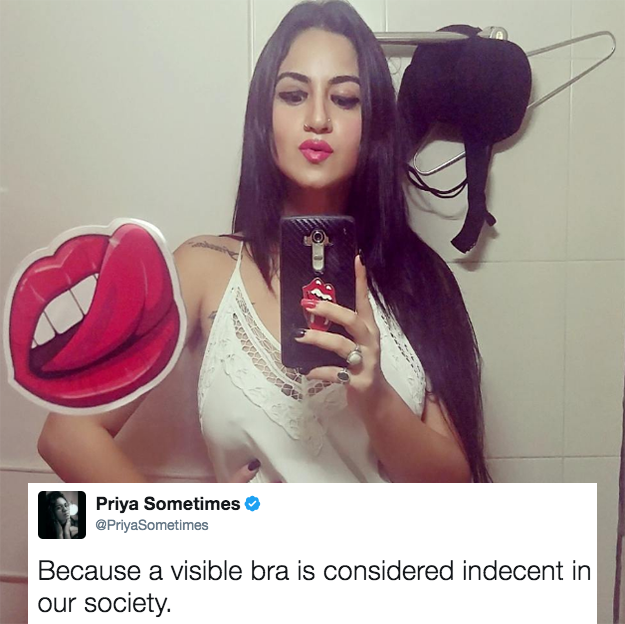 Did you know that breasts have nipples? pic.twitter.com/XDG8xRnZC3

— Priya Sometimes (@PriyaSometimes) September 26, 2015
Malik Instagrammed this photo for the campaign, getting much applause and support from around the internet.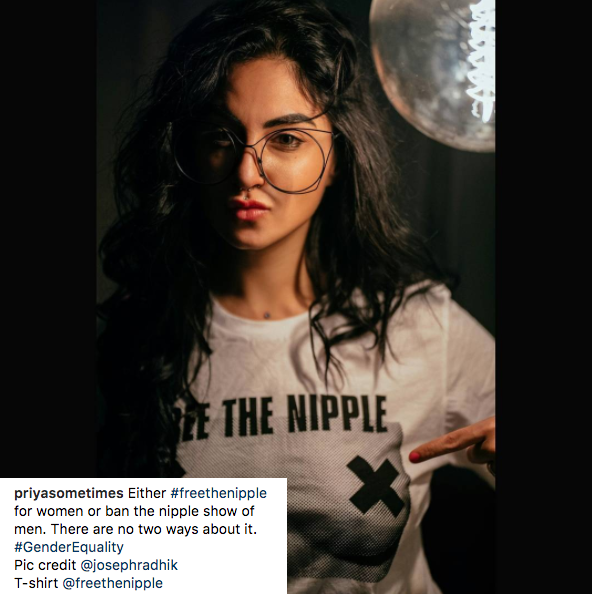 Her photo got almost 3,000 likes in just one day.
Unfortunately, along with the plaudits came the haters.
Over the past 24 hours, however, Malik has been clinically taking on all the people trying to shame her for owning her body.


You can follow Malik on Instagram and Twitter.