Our Hands need Books, but you need our Hands…!!
We all were sitting together, me and my friends enjoying lunch at a road side hotel. We were enjoying our food but continuously voice of cup; plates which are playing with each other during washing were choking our ears…
At sudden, cup, plates stops playing and a human voice touch our ears that- "Oe Chotu.. Bartan saf krlie ho to dusri table pe khana khilana shuru krde, muft ki roti todne ki adat pd gai hai tuje…!"
Doesn't seem it's another wonder of world that a small 7 old year child is asking not to have muft ki roti…
Chotu, a malnutritioned small boy with easily countable number of ribs was seem like he doesn't take bath since many days, wearing a inner and half pant which were looking very big on his unnurtured body make him look like so funny that everyone easily make fun of him.
His eyes were begging of good food for his one of the body part- stomach, for which he is force to do job at hotel and now become a new member of
'world of child labour'. At that particular point of time, i freezed their… Only this line is emerged in my mind- How should I stop this???
Oops it seems to be many of you may be not have exact answer…
Let me explain you……………
World of child labour is that world or society or a kind of organization who serve jobs for needed population by providing them salary and do waqt ka khana where top level of management and middle level of management is run by people who crossed 18 years of their life and most importantly lower level of management is run by our so called BHARAT KA ANE WALA BHAVISHYA… Small kids, Childs……
Oh!!!!!! Pleasure is totally mine, because instead of living in same country, not able to change the scenario of child labour.
Surf Google… Just type- "Child labour cases and one can easily find number of cases regarding child labour." This process will take only not more than 10 minute to have a look, but no one has time…
No no, I am wrong here… Time to bht h logo k pass!!!
Time for outings.
Time for movies.
Time for interaction on social media.(But never utilize this media in such cases)
Time for surfing internet, especially porns!!!
But catastrophic topics, put in category of useless…
What's the need to surf on that, are we involve in child labour, nope… So why we people waste time… A big one BULLSHIT statement!…
Let's have a look on places where employees of child labour organization do their jobs…
Fire cracker factories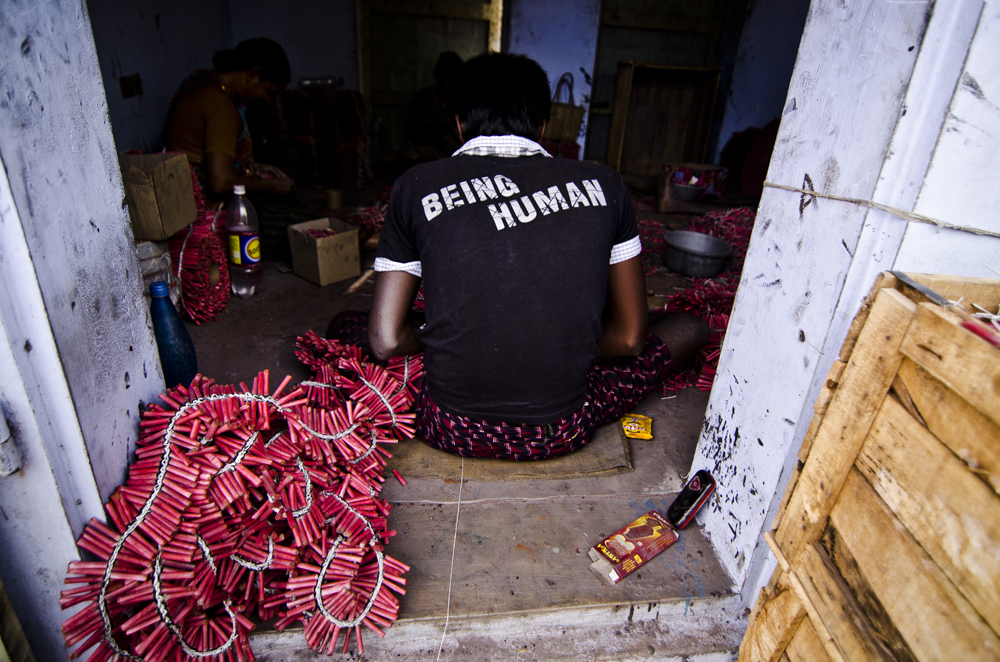 Sulphur barood main elements of a cracker… We people buy them for 1000 of bucks, burn them but never forgot to wash our hands after use them…
But do ever think how these crackers are made, child labour is hired for do this job… Diwali is arriving, just go to a factory and and take a round there… You remain in state of shock… Children palms, fingers all are literally covered by so dangerous chemicals. They are inviting cancer only for sake of the money.
GUYS!!! Wake up… Please do something
Dhabas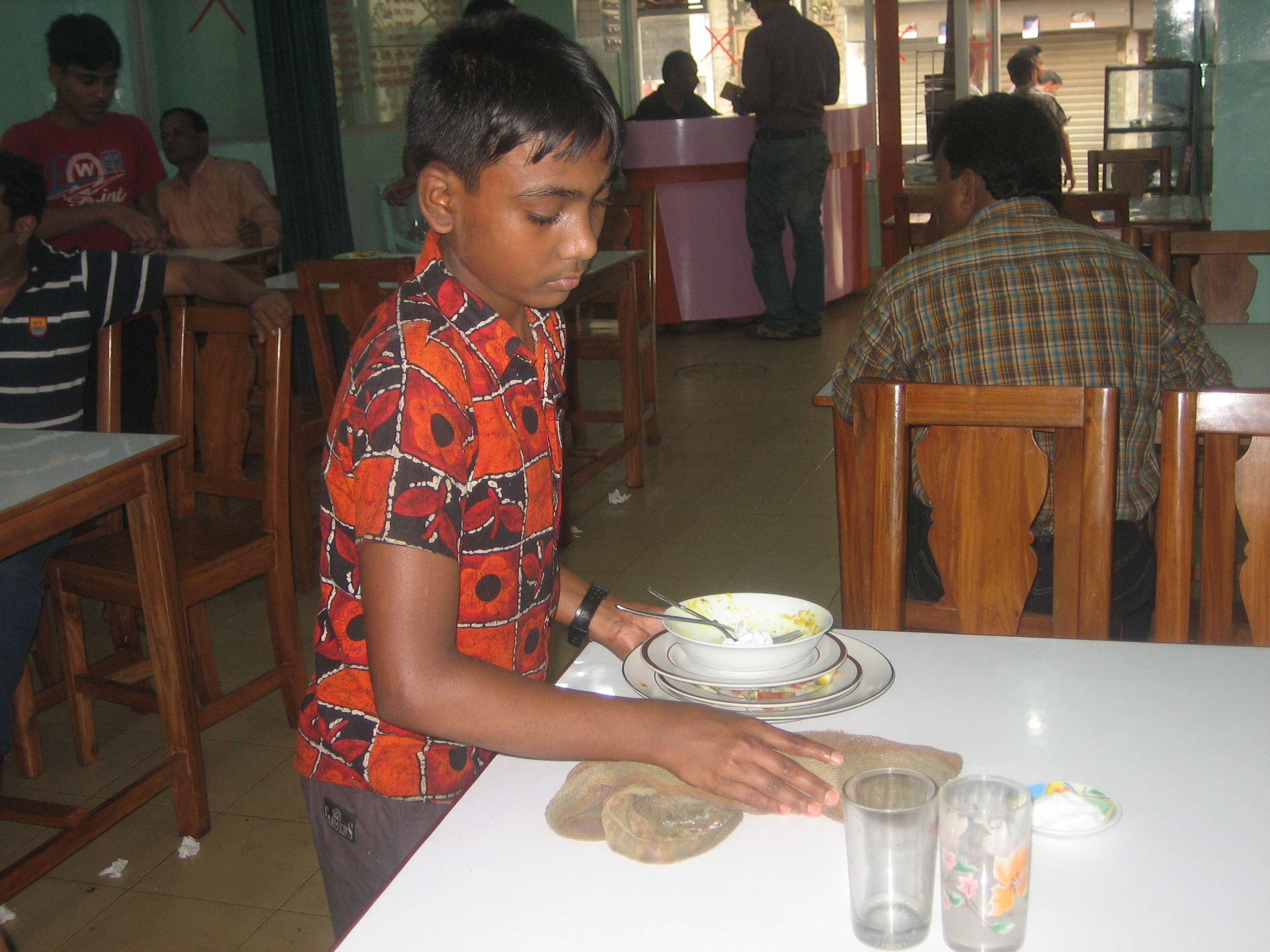 Age- 10 yrs old. Covered in half stitched clothes whether there is summer or chilled winter, serving food to everyone, cleaning utensils, still is owner is barking on them just like a dog. This is the age in which they have wear school uniforms, having lunch box in their school bag, do their homework, and sometime got punishment also.
"But scenario is vice-versa here…!!!"
Shops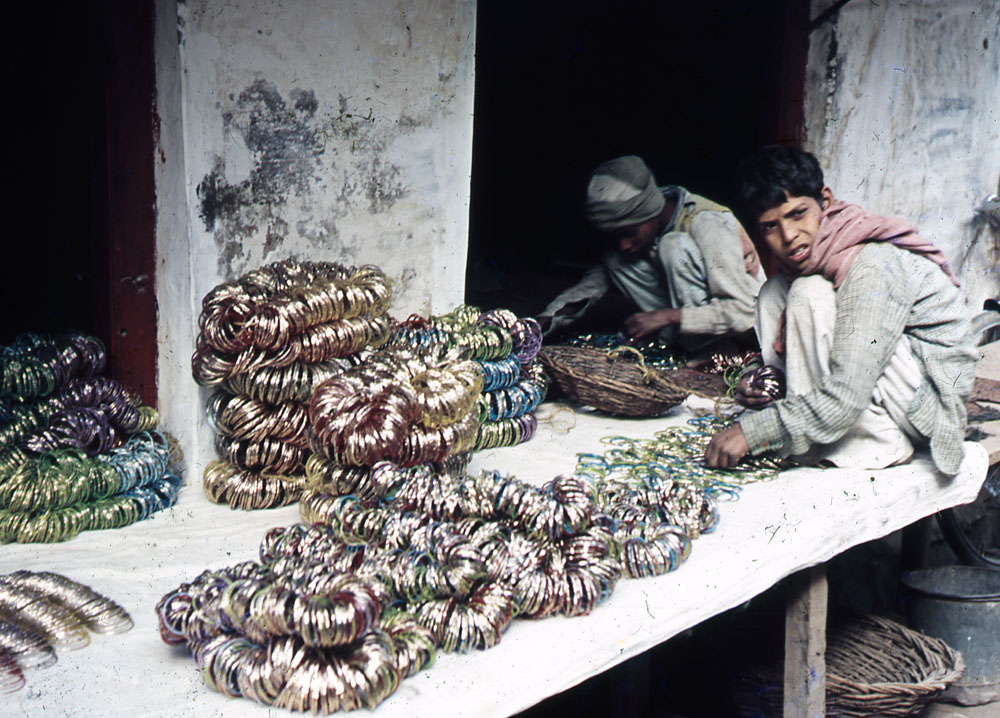 Working as a salesman, offering water, cold drinks to customers. A small kid is offering water to us but ever we try to offer him such question that Are you studying or not? Why you are working here? I am not asking you to admit in public school but you are a citizen of a democratic country, can't you file a complaint again that shopkeeper against child labour.
"In jhamelo me kon pdega yar"
Mazduri at under construction buildings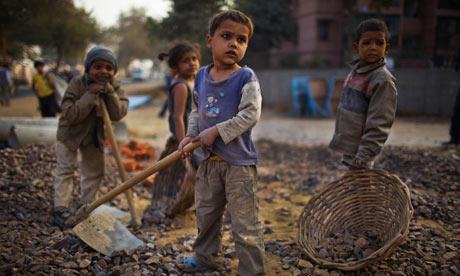 Carrying baskets full of cement, bricks over their heads. The age in which back of these children will have to overloaded with school bags, now busy in making buildings, houses for a common people, may be he is a business man or working person.
"But still we people never hesitate in these cases. Our concern is only with the building or our furniture fixture and the amount we have to pay… Why should we make concern toward Who make it? How make it?"
Residential colonies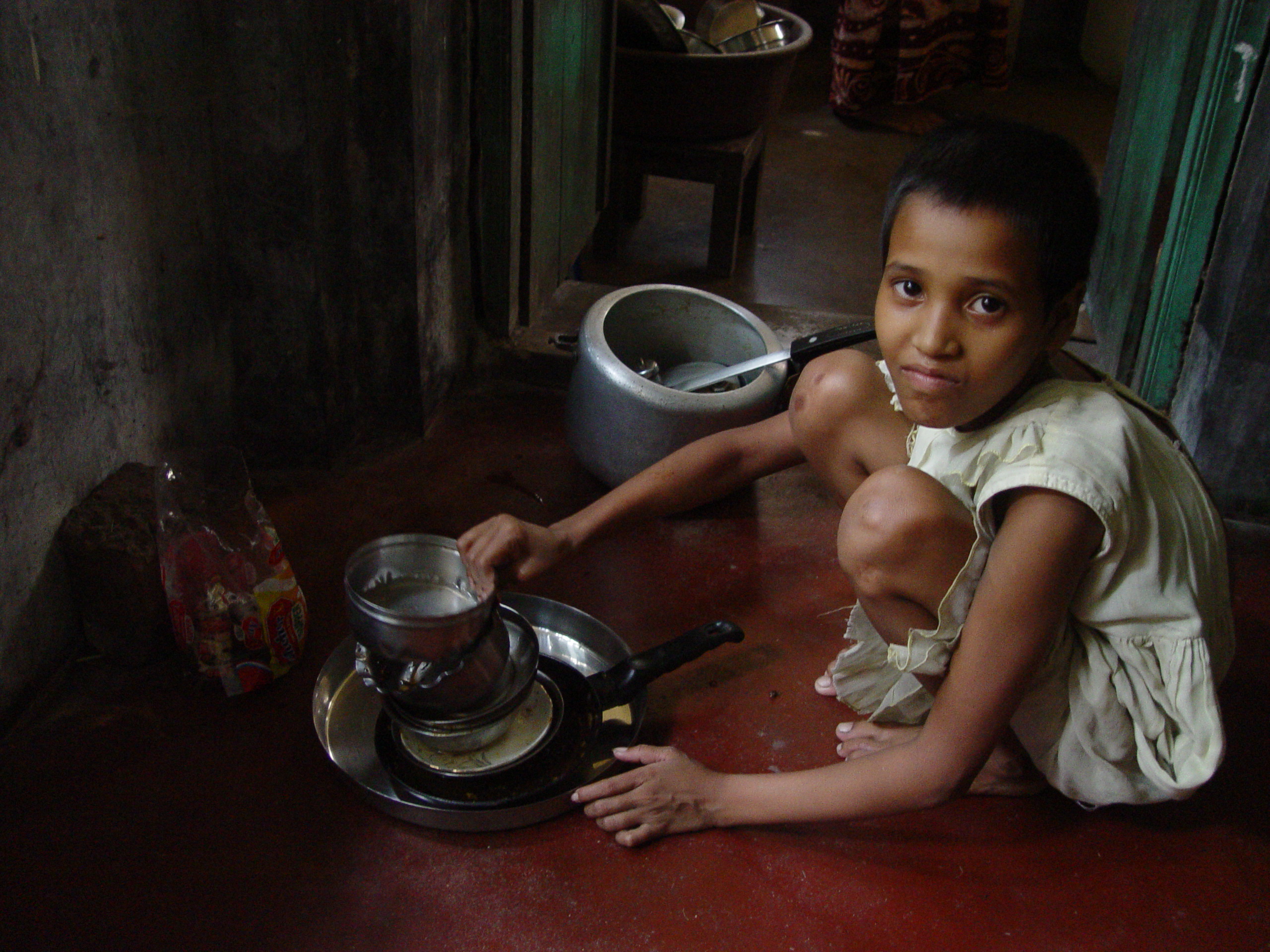 "10 sal ki choti bachi treated as MAID"
. Force to do all household work and after all this mess up, is used by lusty men as a use n throw through DOLL. Day = work. Night= RAPE… again one more night again rape…… and a loop is formed…
Vidya ka Mandir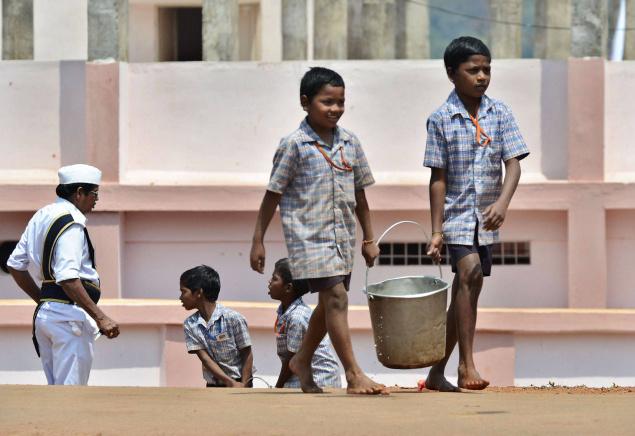 A child is suffering from child labor disease in same school where he/she is studying… Isn't this out of world?
Go to a school in rural area, you will surely find out, no maid there, no peon is there. Students are cleaning utensils for their MASTER JI. Peon responsibility is carried out by a boy.
Hey!!! Don't be so surprised… This is REAL INDIA where these little small souls are extremely abuses by people like us… No one take stand… Only read from here and there, just like you are doing right now and say- "India ka kuch ni ho skta, bchho k sath itna kuch hora rha h, sarkar kuch krti kyu ni h"
Forming a statement is very easy guise but do you ever stop and think about it that up to some extent you are also a part of this SIN…! No, you never noticed… Because if you ever noticed for only a single time you definitely take a stand
Situation is getting worst than worst day by day
Girl and Boy both harass in this world up to extreme level… And we all are sitting in our offices, houses just like Gandhi ji k Bandar- "NA KUCH DEKHA"
"NA KUCH BOLA"
"NA KUCH SUNA"
Are you people get Blind, Deaf or DUMB also???????? Tell me no please….. I must say those mentally retarded humans are far far better than us… At least they know about HUMANITY!!!
But we people only know how to deliver a speech on humanity but its real meaning is still unknown to us…
Hey, one more thing… you know what?? "Child labour is the mother of child harassment, child abuse, rapes." Still you are sitting in homes just like blind folded with overlapped hands.
Hey, I have a doubt… Just make us confirm… You are human being na??? I think, animals are much better than us…
Real life incident- Take a Look
Recently ek ghatna ghathi in XYZ place where some higher level officials are asked to do saf sfai of a particular area. Those officials execute their job very nicely, by hiring small kids on daily basis and offer them reward of Paisa and food..
"But paisa to bich me hi khaya gya hmesha ki trh, only samosa are throw to kids as food to eat."
Ooohff… How can I forget to tell you hygiene level of officials? All were wearing shoes, socks, masks, gloves and standing over kids heads and firing order at them all the day and "needy small majdurs, some of wearing only pan and shirt, and some were only half pants…"
What is mask, shoes, socks gloves, they don't even know…They know only one thing if they work here, then they got incentive and food…
"But mila kya becharo ko. Kuch b ni…"
These are our government officials, to whom our government is paying so high.
Many more cases to explain but time is less.
Government is planning many strategies in this regard… But as we all know we are living in INDIA. Things need almost 100 of years to execute here… So we have to take action, come forward and start taking stand in this direction.
So many NGO's are there, If any where you see a child labour, at same point of time call NGO or police. Take responsibility at your own… Otherwise nothing can change, because if we had power in our hands to choose our government then we can do any thing…
HELP!!!! HELP!!! HELP!!!
Little hands are calling you out, they need schools, education… Infact they don't need it, they deserve it. It's their Birth right. And we don't have authority to snatch their rights from them.!!!