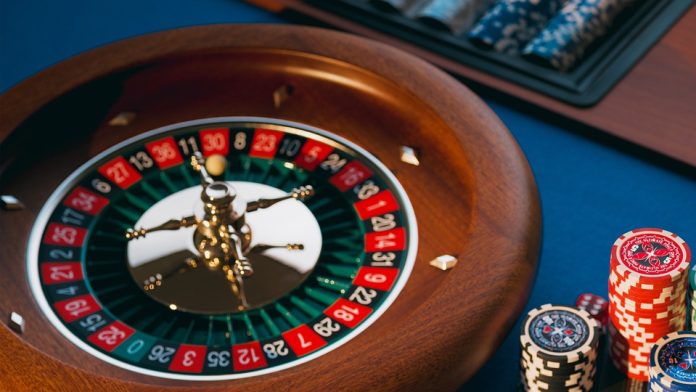 Roulette is one of the most popular games in the world, and as you would expect, its online iteration manages to be just as beloved as the traditional version.
However, many people looking to make the switch to online wonder whether or not there are any differences between playing roulette online compared to offline, and this is a pretty important concern that could impact your casino experience quite substantially.
In this article, we will be taking a look at the rules for online roulette, as well as going into whether or not online roulette differs from traditional roulette to any noticeable degree. Let's dive straight into it.
The rules are the same, the mechanics are different
When it comes to the roulette rules, there are virtually no differences between real-life roulette and its online counterpart. Of course, rules may vary from establishment to establishment, so it would be entirely possible for you to come across an online casino that has different rules for roulette from what you are used to.
However, for the most part, the rules of online roulette and traditional roulette are exactly the same, and you are not going to have to spend a whole evening versing yourself in a completely new rule set. Although, that's not to say the transition to online will be easy for you, especially if you are not all too familiar with computers.
While the chances of you being technologically inept in the 21st century are slim to none, there are certainly people out there that are not as proficient with PCs as they would like.
In this way, online roulette can differ quite a lot from regular roulette. If you are not used to using a mouse and keyboard, your ability to dominate live casino roulette will be drastically hindered, and you may find it a little hard to get used to.
Nevertheless; in terms of rules and regulations, online roulette functions the exact same as traditional roulette, and the only real difference between the two is that you have to click on the numbers you want instead of telling the dealer or placing the bet with your hands.
If you know how to play regular roulette, you know how to play online roulette
If you already know how to play roulette, then all of this knowledge is going to transfer to the online hemisphere easily, and you are not going to have to relearn even the smallest of aspects. To put it simply; if you know how to play regular roulette, you know how to play online roulette.
This is going to be terrific news for some – if you were worried that you were going to have to learn different tactics or strategies or that your previous methods were not going to work online, then this is entirely unnecessary.
Online roulette works the exact same as regular roulette and all of your master craft strategies are going to work just as well online as they do offline. So, if you were considering playing online roulette but were not sure if it is going to be any different than traditional roulette, then our advice to you would be to just jump right in.
We hope we have been able to give you a better insight into the differences between regular roulette and online roulette. The truth of the matter is this; the two are practically the same.
If you know how to play conventional roulette, you are going to have no issues with playing its online counterpart, and you will be just as dominant as you are offline while online. Have fun.
Also Read More: How to find out if 4rabet is real or fake?