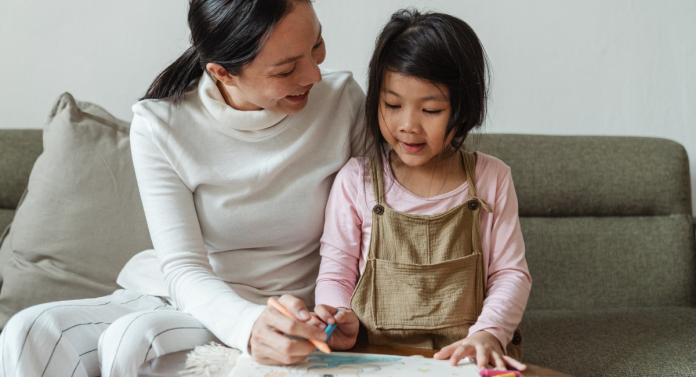 Give Your Child a Chance to Learn a New Language with Online Korean Tutors
If you have Korean-speaking family members but live in an English-speaking community, how can you help your child learn Korean so that they can communicate with their relatives? Even if you speak Korean yourself, it can be challenging for parents to teach their own children a second language, and children don't always enjoy studying with their parents. An online Korean tutor can solve these issues.
Online Korean tutors are easy to find and can give your child the lessons they need to master a second language. They also tend to be more affordable than local tutors or after-school classes.
If an online tutor sounds like a good solution for teaching your kids Korean, you can visit Eurekly.com and get access to qualified Korean tutors from around the world.
Benefits of Learning With an Online Korean Tutor
Since COVID took the world by storm nearly two years ago, children (and adults) got used to learning through Zoom and other video platforms. In fact, children seem to have a natural ability to use technology, making them ideal candidates for learning Korean with online tutors. According to a 2020 survey conducted by VTech, parents believe their children will surpass their own tech skills by the time they reach fourth grade.
Children's natural adeptness at technology makes Eurekly.com an ideal platform to connect with a Korean tutor. Eurekly provides all the tools necessary for effective learning: live video streaming, screen sharing, note-taking, recording, and more.
Another benefit of learning with an online tutor is that your child can get personalized attention, which isn't usually possible in a classroom or group setting. Your child can benefit from customized lessons and not having to compete with other students. Moreover, they can set the pace and the tutor can go as fast or slow as necessary based on their progress and/or challenges.
Eurekly Offers Affordable Tutors and Convenience
Many in-person tutors charge a lot of money for individual sessions, but tutors on Eurekly offer competitive rates. Many tutors even offer free trial lessons, so your child can see how they "click" before you have to pay anything. If you decide to book regular sessions, you still don't need to make a long-term commitment—you can schedule week by week to suit your child's availability or even schedule instant sessions with tutors who are available on the fly.
The convenience of using Eurekly is also important, especially for parents with busy schedules. Instead of searching different websites for qualified tutors, you can just type in what you're looking for and the site will pull up a list of relevant tutors. You can sort by price, location, languages spoken, and other criteria.
Is It Hard for Children to Learn Korean?
Some children are naturally better with languages than others, but according to research from several Boston universities, all children have the ability to become fluent in a second language until the age of 18. However, the research also shows that it's best to start learning by age 10 if the child wants to "achieve the grammatical fluency of a native speaker."
Still, that's pretty good news for kids. Age 18 is fairly old, so if your child starts learning before then, they have a great chance at becoming fluent in Korean at the level of a native speaker. They have an even better chance if they start before the age of 10.
How Long Does It Take for a Child to Learn Korean?
The amount of time it takes for a child to learn Korean depends on several factors:
The natural language ability of the child
How often they have tutoring sessions
How often they practice/do homework
If their tutoring sessions are regular (once a week, twice a week, etc., not every now and then)
While children have the ability to become fully fluent in a second language until age 18, the more effort they put in and time they invest, the faster it will take them.
As a parent, you should be prepared for a long-term financial commitment—even though the tutors on Eurekly offer very competitive rates, when you commit to regular sessions, the cost adds up. Additionally, parents should offer moral support and encouragement in their children's endeavors.
Give Your Child the Gift of a Second Language
Learning Korean is hard but entirely possible. Children, by nature of being young, have a distinct advantage over adults at attaining fluency. Studying with an online Korean tutor can provide your child with the tools and discipline they need to buckle down and put in the effort. 
Once they begin to become more fluent, children will feel a sense of accomplishment and will also be able to communicate with their Korean-speaking family members in a way they never could before. Give your child the gift of self-confidence and communication through learning with an online Korean tutor.