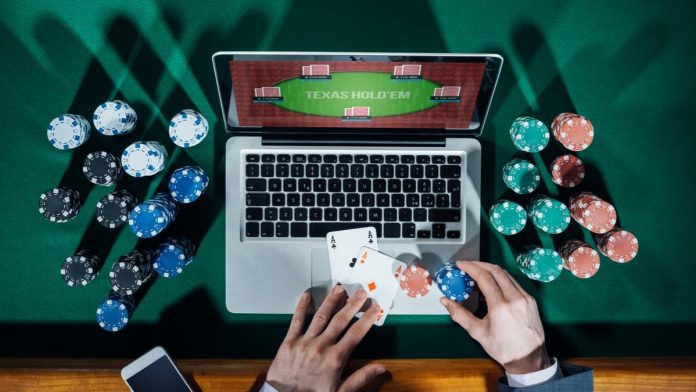 You've been to Las Vegas. You know playing slots and roulette can be exciting. Now, you want to play these online casino games. Good for you—online casino gaming is fun and convenient.
But where do you start? How do you find a good online casino USA site? The answer is straightforward: read online reviews. Find out what experts and seasoned gamblers think about different casinos.
While reading reviews, check for the following features:
Licensing and Security Information
The online casino industry is a regulated sector. This means every genuine gambling site needs a license from a recognized regulator. In the US, casinos acquire licenses from state officials.
In New Jersey, every legitimate gambling site needs a license from the Department of Gaming Enforcement. In Pennsylvania, casinos acquire their licenses from the PA Gaming Control Board.
If you're considering an online casino located overseas, focus on sites with licenses from Curacao, Panama, or Costa Rica. Also, ensure the casinos accept American citizens—not all of them do.
Licensing aside, look for security information in a potential casino. Start by checking the most crucial detail—SSL encryption. Look for a locked padlock sign on the site. It shows the site is safe.
Additionally, look for password protection, Two-Factor Authentication, and a certificate from an independent regulator. In other words, you want a genuine, safe casino.
Payment Methods and Policies
By default, you need to deposit money to a casino before you play its games. Choose a casino with your favorite payment method. Many casinos offer a wide range of payment options:
Digital Wallets: PayPal, GPay, or Skrill
Credit/debit cards: Visa, MasterCard or Discover
Crypto: Bitcoin and Ethereum
Bank Payments
Each payment method has its benefits. E-wallets offer speed and low fees. But they have low limits compared to crypto and wire payments. Credit/debit cards are available in almost every casino. But they have relatively higher withdrawal fees.
Beyond payment options, read about the casino's banking policies. Does it charge deposit and withdrawal fees? How long do withdrawals take? Also, check the minimum deposit and withdrawal limits.
If you have a small casino budget, you probably have no issues with a maximum withdrawal limit of $10,000 per month. But if you're a high roller, you want a site with a higher limit.
Bonuses and Promotions
Let's cut to the chase. We all love casinos with bonuses. Perhaps you like zero-wager bonuses. Maybe you're more excited about live casino bonuses. The point is that a good casino needs to offer a variety of bonuses.
Don't just focus on the welcome offer. Sure, a casino may give you a $1000 bonus after your first deposit. But don't you want to ever receive other offers? Look for a site with these loyalty rewards:
A Loyalty program
A Cashback program
VIP Promotions
Live casino bonuses
Reload bonuses
In some casinos, the VIP program is part of the loyalty program. Everyone receives loyalty points for playing different casino games. High-stakes players earn the most points. In turn, they qualify for better rewards—cash prizes, sports cars, or cruise ship tickets.
With that said, bonuses are not free money. You can't withdraw your bonus instantly. Most casinos give you terms you must follow. For example, a bonus may have 40x wager requirements. This means you need to spend 40x your bonus at the site before you withdraw your winnings.
Also Read More: The Top 10 Most Profitable Online Casino Games