A recent poll has discovered that 52% of Americans are considering a career change. Some of these career changes are influenced by the coronavirus pandemic. In other cases, people want a flexible schedule, better working conditions, or a fulfilling career that would give them satisfaction in addition to a paycheck. No matter your reason, career transition is always both exciting and scary. In today's article, our consultants will point out the steps every professional needs to take to change their career successfully.
It is highly important to prepare a specific career change resume. It looks a bit differently and translates your competencies for a new industry, thus improving your employability. The best strategy is to find a trusted career change resume services near me that employ CV writing professionals. For example, Resumeperk.com company offers personalized career transition resume services. The writer of this company will emphasize your strengths and skills for the job you'd like to pursue. And, what is particularly important for career changers, the services of their writers are affordable.
6 ways to streamline your career change
Give your plans a reality check
Your target job might look exciting in your imagination but don't take radical steps before checking if your ideas are realistic. First, identify your underlying reasons for changing a career path. For example, if you work in a bank but want more flexibility and a better work-life balance, you might not need radical change at all. You can find a part-time job with a smaller company or work as a self-employed consultant.
Check if your plans are achievable within the time frame you've set. Say, if you want to work as a software developer, you should realize that learning to code properly might take years. Also, evaluate the alternative career to see if the income, lifestyle, and daily responsibilities suit you.
Don't quit your job immediately
Don't hurry up to quit your daily job. Even if you feel tired and no longer enthusiastic about it, staying employed has plenty of advantages. You will have a stable income while preparing for that radical change. So, you'll be able to learn, gain new skills, and attend interviews during non-working hours. Career transition often takes longer than we expect, and if you quit immediately, you're at risk of spending your savings too early and getting discouraged.
Study the new profession and the job market
Once you have chosen a target profession, it's time to dig deeper. Look for friends and people around you who work in this industry. Talk to them about what their job entails, the difficulties they face, and what exactly they do every day. Attend a conference or other events related to your future work. Therefore, you'll see the future profession from the inside, so you might find out that it looks different from what you imagined.
Do market research, check if there is a shortage of professionals, who are in demand, what are the leading companies and if there are positive future trends. Simple research on Google, LinkedIn, or social media can provide you with the needed information.
Get financially prepared for the transition
After the career transition, you are likely to earn less than you are in your current job. Taking care of your finances is critically important even if you have a job offer at hand. You may face difficulties in your new job, get disappointed in your choice, or need additional training costs.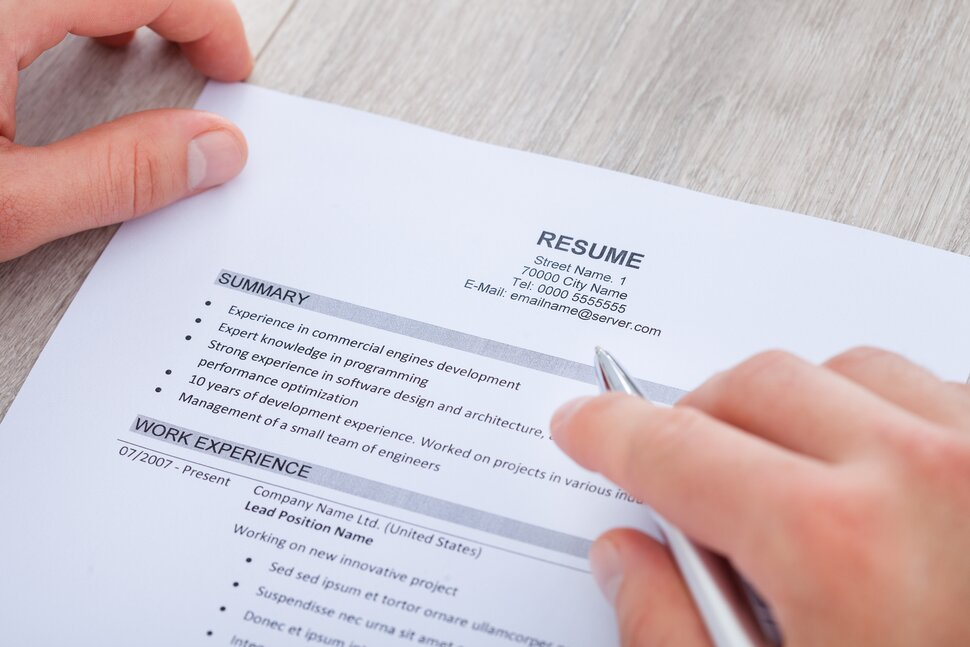 Financial experts recommend setting aside a cushion of 6 to 12 monthly salaries. It's also necessary to reconsider your budget to highlight the mandatory expenses that you definitely cannot do without and cut the other expenses (such as coffee shop drinks, eating out, cable TV, and subscriptions you don't use). You will feel more secure and confident if you have savings that you can use when you aren't earning much in a new job.
Create a detailed plan
Having a detailed plan will help you see exactly where you're going and correct your actions along the way if necessary. For instance, if you want to retrain to be a web designer, calculate how much time and money it will take you to learn the necessary skills. Understand at what point you will be able to work as a volunteer or provide your services for free and when you'll get skilled enough to seek employment. Keeping the big picture at hand will help you plan the resources better.
Seek ways to save on your transition
Change of occupation is often accompanied by retraining, be it formal tuition, online courses, or self-paced learning. In some industries, you will need a certification or even a degree. In the healthcare industry, you might need to renew a certification you already hold: you can renew your ACLS certification online if you need to. In the dynamic field of finance, professionals aiming to become registered representatives may need to pass the Series 7 exam, a rigorous assessment of their proficiency in securities trading and sales. Numerous resources are available to aid aspiring candidates in their preparation, including free study materials for the Series 7 exam. These resources can be accessed online, empowering individuals with the flexibility to study at their own pace and ensuring they have the necessary knowledge to excel in their new career path. If you need education, look for grants to cover your tuition expenses. Or, if you plan to start a new business, keep an eye on startup funding and grants, including government ones. If you apply to one of such programs, this will help you save significantly on your transition.
Update your knowledge and skills
In today's job market, professions constantly evolve and new tools appear. So, in addition to mastering the must-have skills for a certain job, you might also need to acquire the soft skills or general competencies that are useful for most professions. This might include working in remote cooperation and conference software (video conference tools, cloud storage, file and spreadsheet collaboration, project management, etc.)
Basic social media, image processing, content creation, or similar skills might be in demand in your target industry. Find this out in advance to make your transition more successful. Keep an eye on these tips while you are making the transition, and you'll feel more prepared and confident along the way!
Also Read More: How to find a student job: combining work and study