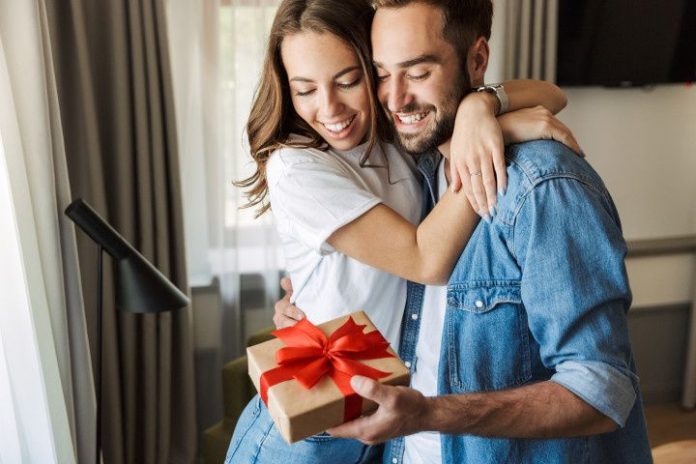 Whether it is for Christmas, birthday, Father's Day, or just because you love him, buying for the man in your life is one of the most difficult decisions you'll face.
Most gift suggestions for me focus on cashmere jumpers and leather wallets. They might be lovely 'things' but that wallet will probably end up in a bottom drawer somewhere (is everything not on your phone now anyway?), and the cashmere jumper will probably end up in the dry cleaning pile that you keep forgetting in the boot of the car.
Instead go for presents that can be enjoyed together, experiential gifts that involve an activity you can do together, or as a family, or with friends. Or choose presents that hold their value, can be seen as an investment – particularly important at the moment considering the rise in inflation and the surging cost of living.
Constant access to world class wines
Scanning the wine shelves at the supermarket can be overwhelming, and you know that their positioning on the shelves depends on what promotion they have going on that week, rather than what is really good. A wine subscription will help you to support artisan wine makers the world over, will introduce you to some of the best yet more obscure wines that you may not have previously discovered, and have them delivered direct to your door every month.
And match it up with some of the weirdest, wonderful cheeses
For that full cheese and wine experience supplement your wine subscription with a cheese accompaniment, to make sure that if nothing else, your fridge is constantly full of the very best, and the most tantalising, array of artisan cheeses.
Finish off with a coffee
Treat your man to the ultimate coffee experience with a monthly coffee subscription – that's the main aspects of your monthly shopping list taken care of!
And while we're on the subscription theme…
Well you can get a subscription for everything else, so why not beer? A monthly beer club subscription will turn your man into a font of all knowledge about all things beer related. Alternatively you could look further afield and find an obscure craft beer seller who can tantalise your taste buds with something a bit off beat. Now that we have filled the shopping trolley, maybe it will be thoughtful to find your man a gift that will be a bit more interesting wrapped in beautiful paper and left for him to find next t his morning coffee.
A unique piece of jewellery
Diamonds may be a girl's best friend, but a sophisticated and understated male inspired necklace or bracelet can help lift your man out of a sartorial slump and give his next night out a boost. We're not talking thousands of dollars worth of diamond encrusted bling. A simple investment piece that will enhance rather than overstate, and maintain its value as it matures alongside your man will hit just the right note.
A First Edition book
There's nothing like owning the first edition of a book which has both current value, and more importantly, good potential value. For a first edition to have value, there must be some demand for it. Research authors who may have taken a long time to become popular – maybe they will have written an obscure novel many years back only went to a small print run. Check that the book is in good condition.
A Best Dad/Husband/ Mug plus matching T-shirt
Sometimes the smallest and simplest of gifts are the most meaningful. Have your kids design and sign a message of love and have it printed on a mug and T-shirt, and wherever else you think is meaningful. This is the present that will make an appearance day after day.