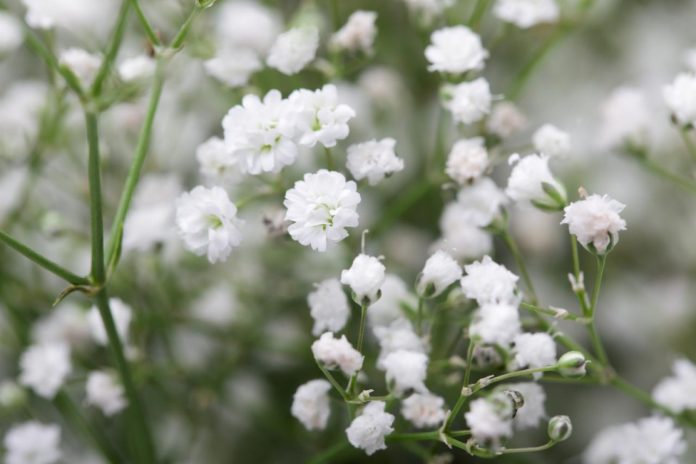 Looking for amazing flowers to gift the tiny ones in your family for their birthday or special day? Or are you welcoming a new member for the first time? These flowers will be perfect to express your joy and happiness.
1. Daisy
Aren't daisies just perfect for new baby celebrations?! These simple, uncomplicated beautifies have a child-like innocence and purity. The ring of pure white petals with golden-yellow centers looks fresh and lovely. Daisies are often associated with hope, happiness, new beginnings, love, and affection. Thus, they make the perfect choice for a new baby celebration bouquet. Get a standalone bunch of daisies via online flower delivery for the upcoming new baby celebrations. You can also mix daisies with sunflowers or daffodils to make a great bouquet.
2. Daffodils
Daffodils can be one of the best gifts for baby showers or to welcome a baby. These sunshine yellow beauties bloom in the springtime. Hence, they stand for birth, new beginnings, and new life. Also, daffodils are one of the most joyful and cheerful-looking flowers we have around. Their vibrant color and trumpet shapes make flower arrangements look awesome. You can get a bunch of daffodils combined with some verdant green stalks. Or you can go for daffodils in a mixed bouquet or potted in a cute container.
3. Baby's breath
These little, delicate, and dainty flowers are perfect for a new baby bouquet. Whether it's a baby shower or a new baby welcome celebration, baby's breath bouquets are ideal. Along with 'baby' in its name, these blooms also have the perfect symbolic meanings. They symbolize everlasting love and innocence. Baby's breath is a popular accent flower used in bouquets with other larger flowers like roses, peonies, lilies, etc. They come in different shades like white, pale pink, powder blue, purple, etc.
So, if you want to carry a bunch of flowers for a baby shower or new baby celebration, and searching for order flowers online near me, SnapBlooms is the answer for you. They offer different shades of baby's breath to pick from, along with a diverse collection of flowers. You can carry a mixed flowers bouquet including baby's breath or use the dainty blooms to decorate gifts.
4. Lisianthus
Often mistaken for roses, Lisianthus is also known as the Japanese rose. These large flowers resemble roses but they have softer and more delicate petals. Lisianthus comes in different colors and they are highly symbolic flowers that make them a great gifting choice. For baby showers or a child's birthday celebrations yellow and white lisianthus are ideal. The yellow blooms represent happiness and positivity. Whereas the white ones stand for purity, innocence, and spirituality. You can also choose pink lisianthus for gifting as they look perfect for baby shower celebrations. Also, the flowers are associated with good luck.
5. Plum blossoms
Plum blossoms make an excellent choice for baby-related celebrations. You can use place them in a vase on tables, use them as centerpieces, or simply for decorations. Plum blossoms symbolize hope, beauty, perseverance, and purity. Hence, they are ideal for baby showers to celebrate the baby and motherhood. You can get plum blossoms via flower delivery in Denver offered by SnapBlooms. Use them alone for decorations. Get long branches of plum blossoms and arrange them in a transparent vase. You can also combine plum blossoms with cherry blossoms, clusters of lavender, snowdrop, larkspur, etc.
6. Lilac
Lilac is a hypoallergenic flower with an intoxicating aroma and soothing colorful appearance. Since it's low on pollen, it is a good choice as a gift for new babies, as it won't cause any disturbance to the tiny ones' health. Lilac flowers are tiny and come in clusters. They look amazing when you create a vibrant flower bouquet by combining them with other colorful or white flowers such as carnation, lily, or rose.
7. Cymbidium Orchid
Another interesting flower choice for birthdays of children, or baby showers is the cymbidium orchid. It comes in a yellow-ish green shade and looks very unique when you place them in your bedroom or drawing area. Being an orchid, cymbidium orchids stay fresh for a long time. Its unique look and appearance make it perfect as the sole flower in a bouquet. So, it's best to not combine any other flowers with cymbidium orchids when you're looking for a sleek and modern flower arrangement.
Now you don't have to worry about which flowers to choose or how to order flowers online. You can get all these flowers and a lot more from SnapBlooms, along with superfast delivery all over the country. Order now!
Also Read More: 8 home office essentials to increase your productivity with style