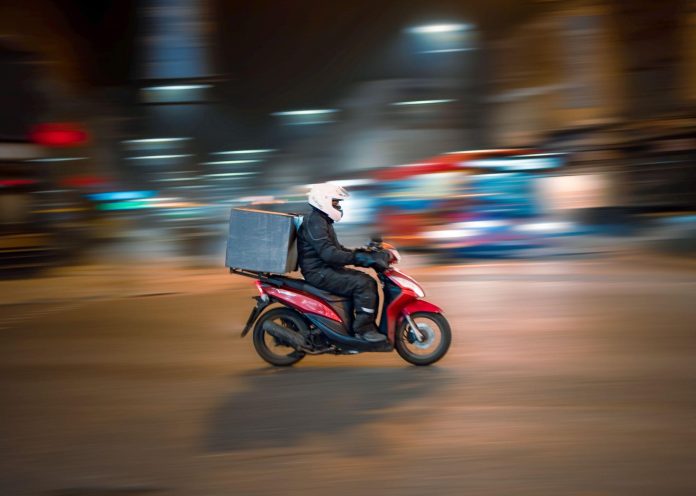 Looking for tips to grow your delivery business? Read on to know how you can take control of your delivery business and make it grow.
The landscape of businesses nowadays is ever-changing, more than ever before. This might make it seem that more things now are out of your control. That being said, you can take steps to regain control of your business. The demand for delivery businesses is rising as more online stores are springing up. So to scale your growth after starting a delivery business, you need to consider a few factors. Some of the key considerations are discussed below in this article.
Internal Factors
To improve communication and manage employee retention, an organization must first improve its internal process. Before setting off plans to expand, you must check if your company is capable enough to sustain those plans. Some of the internal factors that will affect your delivery business are:
1. Figuring Out The Best Method For Delivery
You can streamline your process by updating your delivery methods. You need to select the delivery vehicles based on the number of orders they can full fill over a limited amount of time against the cost of making the deliveries. If you use bicycles to deliver your products, switching to a motorbike will enable you to reach more clients simultaneously.
You can use larger vans to deliver multiple packages at one go without having to return to the warehouse to pick up the next lot. You must evaluate a trade off between the number of successful deliveries and the speed against the cost it incurs to your business.
2. Measuring Your Success
After making goals to grow your business and hiring the appropriate staff, you need to start quantifying your progress. You can accomplish this by making the company more data-driven. You have to make use of numerical key performance indicators to monitor if the company is achieving the goals that you had set.
How many new customers you have, how many successful deliveries you have made, and the income figures for the delivery business are all indicators that you can consider for your progress. You have to tally the results against the benchmarks you have set in the system to properly evaluate the company's success.
3. Automating Your Communication
Your software and hardware need to be updated, so no glitches or hardware failures affect your internal communications. The various moving parts, such as the logistics and warehousing coordination, must be monitored using constant communication. You must make the entire process transparent by introducing proper documentation.
You can easily track the process and prevent delays by implementing a state-of-the-art system and improving your capabilities for time management. You can also reduce human error and maximize efficiency by managing inventory with the help of this system.
4. Hiring The Required Staff
You will have an increased need for dedicated professionals to support your business as your company grows. You can post openings on LinkedIn or Glassdoor to attract professionals to positively impact your company. You can also enable candidates to apply through a job section on your website. After hiring them, you need to train them well in dealing with customers and properly use tools to optimize delivery.
5. External Factors
You need to develop strategies that will increase the output and reach of the business to achieve your expansion goals. Factors need to be kept in mind to increase your reach to find new customers and diversify the process. Here are a few factors you need to keep in mind when you want to grow your delivery business.
One good way to get your name out there is to go for branded packaging using custom tape. You can have your company's name on the tape while packaging the product. This way, when they are delivered to the address, the general public gets to know your company's name through the custom-printed packaging tape.
Here are a few other factors you need to keep in mind when you want to grow your delivery business.
1. Seek Out New Markets
You need to target different markets to grow. Seek out the delivery areas for a market you don't yet service. Figure what extra you can offer them by first understanding their needs. You can provide services to specific niches such as grocery, medical, or food services. To cater to these niches you will need to customize to a certain extent. For instance, you must arrange refrigeration units to keep the products from spoiling. Be sure to factor in these added costs before offering the services to know if it will be worth it to invest in it.
2. Update Your Website
You need to create an online presence; it can be through a business site or your social media. You should develop an effective marketing strategy and use social media to make people aware of your services. Develop a website if you don't have one already. You can easily build and manage a website using platforms such as Wix and WordPress. A website helps you to build credibility by giving your business a platform to showcase its services and vision. Websites also make it easier for customers to locate you using keywords to increase your search ranking with SEO.
3. Ensure Customer Satisfaction
If you want to know if your business is running smoothly, customer satisfaction is the best way to find out. You need to provide a channel for the customers so they can leave feedback about their experience with your services. This way, you can address any issues they might have before it gets out of hand. You can also perform last-minute logistics tracking with apps, allowing customers to be updated about the location of their package. They can also be informed through email or text when the delivery arrives. Customer satisfaction is enhanced through these extra features.
4. Summing Up
You need constant innovation to ensure that your customers receive the best service while running a delivery business. Hopefully, the tips we mentioned above will help you be more streamlined when it comes to operating your delivery business and achieving growth faster, making your business more profitable. Best of luck!
Also Read: 3 Things to make your business more successful