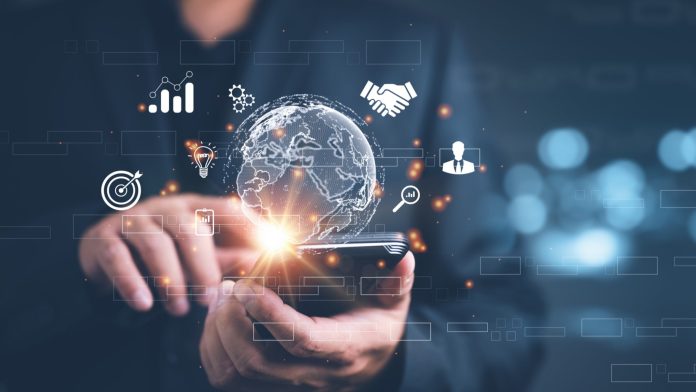 Digital payments have become an important part of our daily lives. With the rise of technology, the whole world is moving towards digital transactions. The use of cash is declining, and digital payments are becoming more popular than ever before.
Digital payments are any payment made using digital media such as the internet, mobile devices, or other electronic payment methods. Digital payments have become popular in recent years due to their convenience, speed, and security.
Digital payments can take many forms, including online payments, mobile payments, e-wallets, and peer-to-peer (P2P) payments. Online payments are made through e-commerce websites or other online platforms, while mobile payments use smartphones or other mobile devices to complete transactions.
New Trends and Opportunities in Digital Payments:-
Here are some New Trends and Opportunities in Digital Payments
#1 Contactless Digital Payments
Contactless payments are new trends that are gaining speed. They are fast, secure, and convenient, making them ideal for everyday transactions. Contactless payments are made using Near Field Communication(NFC) technology, which allows customers to tap their cards or smartphones on a terminal to complete a transaction.
With the COVID-19 pandemic, contactless payments have become more necessary than ever before. Customers prefer contactless payments because they don't have to touch any surfaces, reducing the risk of spreading the virus.
#2 Mobile Payments
Mobile Payments are another trend that is growing rapidly. More people are using their smartphones to make payments, and digital wallets are making it easier for them to do so. With mobile payments, customers can store their payment information securely on their devices and use it for transactions.
#3 Biometric Authentication
Biometric Authentication is another trend that is gaining popularity in the digital payments space. It uses unique physical characteristics, such as fingerprints or facial recognition, to verify a customer's identity. It offers many advantages over traditional authentication methods.
#4 Voice Digital Payments
With the growing popularity of voice assistants like Amazon's Alexa and Google Assistant, there is increasing interest in using voice commands to make payments. Voice payments offer a hands-free, intuitive payment experience that could become more widespread.
#5 E-Commerce Digital Payments
With the growth of e-commerce, there is a growing demand for payment options that are tailored to online shopping. This includes things like one-click payments, recurring payments, and payment gateways that offer seamless integration with e-commerce platforms.
#6 Open Banking
Open Banking refers to the practice of allowing third-party providers to access a customer's financial information and payment data in order to offer more personalized and innovative payment services. This can include things like budgeting tools, payment reminders, and loyalty programs.
#7 Peer-to-Peer Payments(P2P)
Peer-to-peer payments are transactions that enable individuals to send or receive money to or from other individuals without the involvement of a financial institution or intermediary. P2P payments can be made using a variety of methods, including cash, checks, and digital payment platforms. In recent years, digital P2P payment platforms have become increasingly popular, thanks to their convenience, speed, and security.
These trends and opportunities are likely to shape the future of digital payments, and businesses that are able to adapt to these changes will be well-positioned for success in the years to come.
New Digital Payments Companies
1. Square, Inc.
Square, Inc. is a digital payment and financial service company that provides professional services operations, banking products, embedded financial services, and versatile e-commerce tools.
2. Paypal Holdings, Inc.
PayPal is one of the biggest in the digital payment industry and the company has 429 million active merchants and consumer accounts.
| | |
| --- | --- |
| Headquarters: | California, United States |
| Establishment: | 1998 |
| Founder | Max Levchin, Peter Thiel, and Luke Nosek |
| Website: | https://www.paypal.com/ |
3. MasterCard Incorporated
MasterCard connects and powers an inclusive digital economy. It takes the responsibilities of all the requirements of consumers, small and medium businesses, governments and public sectors, large enterprises, banks, and credit unions.
4. Apple Inc.
Apple Inc. is one of the largest technology companies in the world. It provides innovative devices such as iPhone, Apple TV, Macbook, and Apple Watch; other services like Apple Pay, Apple Music, iCloud, and App Store; and software platforms, including iPadOS, tvOS, and iOS, among others.
| | |
| --- | --- |
| Headquarters: | California, United States |
| Establishment: | 1976 |
| Founder | Steve Wozniak, Steve Jobs, and Ronald Wayne |
| Website: | https://www.apple.com/ |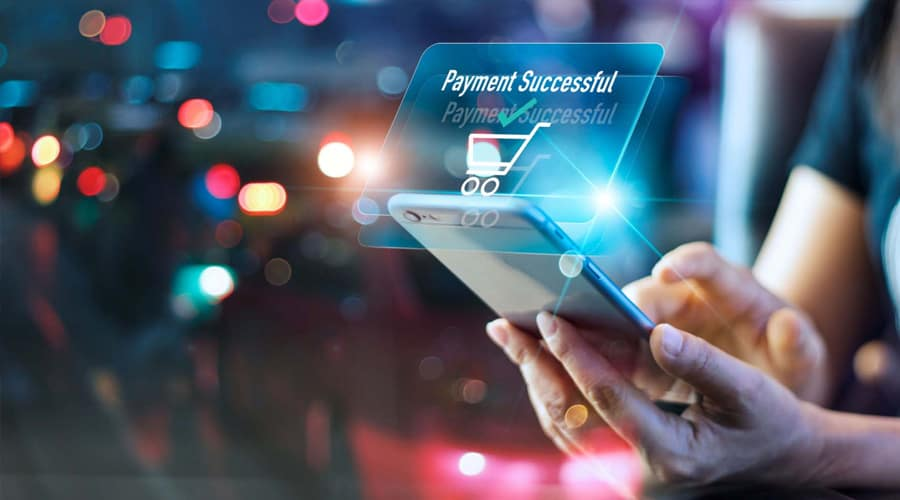 There are several benefits of Digital Payments including
Digital payments are very convenient as they can be made from anywhere at any time.

Digital payments are fast and can be completed within seconds.

Digital payments are more secure than traditional payment methods such as cash or checks.

It provides a record of transactions, making it easier for customers to track their spending and their finances.

can improve cash flow for businesses as they allow for faster and more efficient payment processing.
Tips for securing your Digital Payments
Digital payments are convenient and fast, but they can also be powerless against security threats such as hacking and fraud. Here are some tips for securing your digital payments:
Use secure and trusted payment platforms
Choose payment platforms that are respected and have a confirmed track record of security. Look for platforms that offer encryption, two-factor authentication, and other security features.
Keep your devices secure
Make sure strong passwords, biometric authentication, and the latest security software protect your smartphone, tablet, or computer. Try to avoid using public Wi-Fi networks for transactions.
Monitor your accounts
Regularly check your bank and credit card statements to ensure there are no unauthorized transactions. Sign up for alerts to notify you of any suspicious activity.
Don't share personal information
Avoid sharing sensitive information such as your social security number, birth date, or credit card details with anyone online or via email.
Be cautious with scams
Scammers usually use emails or text messages to trick people into providing personal data. 
Keep your software up to date
Make sure you are using the latest version of your payment app, operating system, and security software. This will help ensure that any known security vulnerabilities are patched.
Use Strong Passwords
Choose complex passwords that are difficult to guess or crack. Consider using a password manager to generate strong passwords.
Overview
Here is the list of the New trends and opportunities in Digital Payments:-
Contactless Payments
Mobile Payments
Biometric Authentication
Voice Payments
E-Commerce Payments
Open Banking
Peer-to-Peer Payments(P2P)
Also Read More: QR Code Security: What are QR Codes and how do QR Codes work