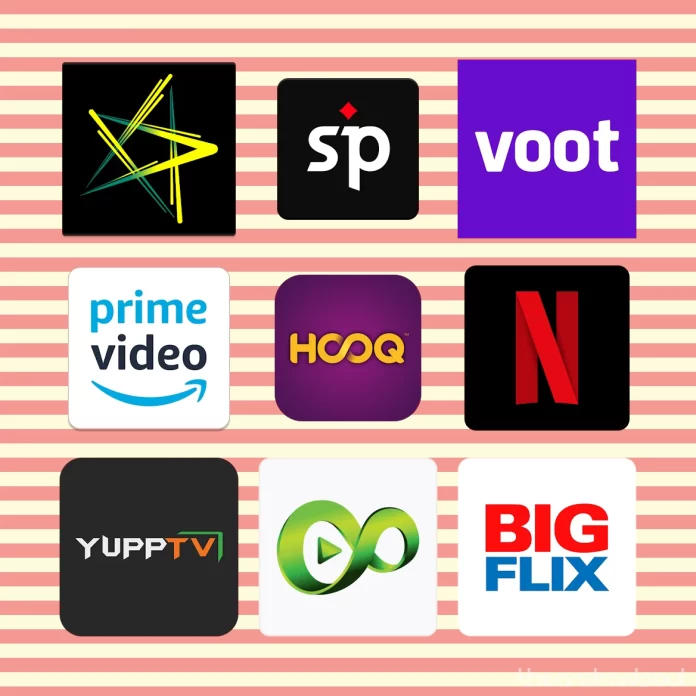 In recent decades Bollywood films have grown in popularity all over the world. That's good news for fans, though, because it means that these fun films are available for streaming from a variety of sources.
So, without further ado, let's take a look at the best streaming services where you can find Bollywood movies.
DIRECTV STREAM: A Sweet Package Deal
With DIRECTV STREAM's Premiere package, you will get three months of HBO Max for free. HBO Max is home to a number of Bollywood films and other international content that will likely provide additional value for your money.
The DIRECTV STREAM Premiere package is $149 a month, and HBO Max is $14.99 per month after your free trial expires.
If you purchase the DIRECTV Choice package, you can get access to HBO, which also includes select films and other content produced in Bollywood. The DIRECTV Choice package is $90 per month and also includes HBO Family and HBO2, which may also have additional international content.
Netflix: Global Giant
Netflix is one of the most popular streaming sites in the United States and most other industrialized countries in the world.
Therefore, you can get access to great films such as Badla and Toolsidas Junior whether your account is based in the United States or anywhere else.
Netflix plans start at $9.99 per month and also provide you with access to thousands of shows, documentaries and other types of content created in India and many other countries.
Hotstar, Disney+, or Hulu: Bundled or Separate
In 2017, Disney launched a service called Hotstar that featured Bollywood films, cricket matches and other content focused on the Indian market. Although Hotstar is still available in many Asian markets, you can only access it if you live in one of its service areas.
With the Disney+ bundle, you can see Bollywood films on Disney+ while cricket matches will be broadcast on ESPN+. This bundle also includes Hulu and you get all of it for $13.99 per month. The Disney+ bundle is included with Hulu + Live TV for $69.99 per month.
Amazon Prime Video: Members Rejoice
Amazon Prime is home to dozens of Bollywood films such as Kabhi Khushi Kabhie Gham and The Namesake.
If you have an Amazon Prime membership, you can watch these films for free.
If you don't have an Amazon Prime membership, it may be possible to stream select films for $3.99 each or buy them outright for up to $14.99 each.
YouTube TV: Entertainment Plus
YouTube's streaming service is $64.99 and comes with HBO Max as part of the Entertainment Plus bundle. For an additional $29.99 per month, you also get Starz (which features all of Irrfan Khan's movies) and Showtime.
Other Resources
To find out where specific movies or shows are playing, you can use Just Watch or Reel good. Although they don't produce and air content, these websites can be indispensable in helping you find where your favourite movies are streaming or available to rent.
Just Watch
If you tell Just Watch the channels or streaming services you already have, it will search through all of your providers to determine if a particular Bollywood movie that you want to watch is available.
You can search using keywords, the first letter of the movie that you're searching for or in other ways that are easiest and most convenient to you. This app is available in most countries throughout the globe including the United States, Canada and India.
Reel good
Reel good is similar to Just Watch in that it aggregates listings from other streaming services that you may already be subscribed to. However, it takes an extra step in sourcing content that is available for free through your Ree lgood account without breaking any copyright or other laws.
In other words, if the movie that you want to watch is being broadcast for free through a legal source, Reel good will make every effort to allow you to watch it without violating anyone's intellectual property rights.
If the movie that you want to watch isn't available for free, you will be shown where you can buy access to it for the lowest price. Of course, if a particular show or movie is available through a streaming service that you already have access to, you will be shown which source it is already available from.
Reel good will search through sources including Starz, HBO, Amazon Prime and many others to help find the content that you want. You will also be able to create playlists and receive recommendations based on your viewing history and other data.
Summary
Bollywood fans have a lot of options when it comes to finding their favourite films streaming. Many of these services actually acknowledge a separate genre for these movies, making them easy to find.
If you have any questions about whether Bollywood films are included on a given platform, don't hesitate to contact that platform's customer support team for more information.
Also Read: 12 TV Shows You Should Watch After Classes