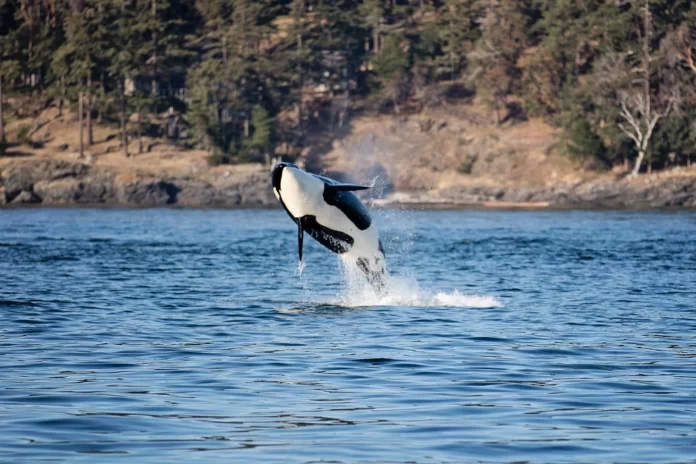 Whale watching is one of the best ways to learn about the ocean, enjoy a beautiful view, and spend time in San Diego. There are many factors, though, that can influence the outcome of your excursion. If you don't schedule your trip at the right time of day, for example, you may miss seeing the whales when they are the most active. Learn more about the best times to go whale watching in San Diego in December.
Best Time of Year for Whale Watching
There are some San Diego whale watching tours that take place year-round, but when you're trying to see the Pacific Ocean's wildlife, there are certainly some seasons that are better than others. Most experts will tell you that the time between December and March is the prime opportunity for whale watching. This is because gray whales migrate to Mexico during this time and make their way through San Diego in the process.
Spring isn't the only season that brings migratory whales, though. In summer, you're also likely to see blue whales. This species typically appears between May and August as they migrate to Central America. You can recognize them by the mottled pattern on their tail flukes and flanks. Of course, they are also distinguished by their massive size — they are the largest whale species in the world!
Ultimately, San Diego is a fantastic spot for whale watching, and this is true regardless of what season it may be. A skilled charter captain will know exactly where to navigate in order to find the best whales, and they'll know what time of day to go, too. This is why it's important to book your trip with a highly-rated charter company. It can increase your chances of seeing the wildlife and whales you want to see.
What To Expect When Whale Watching
If you've never been whale watching before, you may wonder what to expect. In most cases, a whale watching excursion lasts between two and a half and three hours. During this time, you'll sail away from the shore and navigate to an area where whales are the most likely to be seen. It's important to prepare for your trip the same way you would prepare for a day spent on the beach. Wear layers so that you can adjust your warmth, apply sunscreen to protect your skin, and come prepared with any questions you might have.
Many people feel compelled to take pictures and videos when a whale appears. This can certainly be an effective way to capture the memories of your trip, but you shouldn't let your camera distract you from the natural beauty of marine wildlife. Many people find that whale watching trips are the most memorable when you focus all of your attention on the show that's unfolding before you.
Discover how much fun it can be to go whale watching in San Diego. Whether you're with a group, venturing out solo, or sailing with a dog, this activity is sure to leave a lasting impression.