Amitabh Bhattacharya is a singer and a lyricist is an underrated writer of this time. "I'm not a poet," Bhattacharya says. "I haven't written a single line of diary in my life. I do a very specialized job. Give me a situation, a melody, and I will write you a song." He has written and composed for many of the films.
Bhattacharya got his biggest break as a lyricist in 'Dev D' and after that nothing could stop him. He showcased his talent in films like '2 States', 'Lootera', 'Ae Dil Hai Mushkil' and many more. He always tries to write simple lyrics.
He creates soulful lyrics on any melody given to him but sometimes he doesn't even need a melody, a song from movie Dangal i.e 'Haanikarak Bapu' was written instantly when Bhattacharya was taken to a bungalow where Amir Khan and Pritam and they were discussing on one of the tunes where the two village girls are cribbing about their father. "We tried a lot of ideas," Bhattacharya says. "Phas gaye re bapu, Hitler bapu, Bapu Mogambo, Hunter wala baapu. After lunch, I went for a smoke in the garden. My eyes fell on the cigarette packet; injurious to health, sehat ke liye haanikaarak bapu."
Let's celebrate his writing and success.
Bumppy brings to you some of his written lines:
#1. Teri akad ki rassi jal jayegi Pakad mein iski aag hai
Yo inchi tape se naapegi Teri kitni unchi naak hai.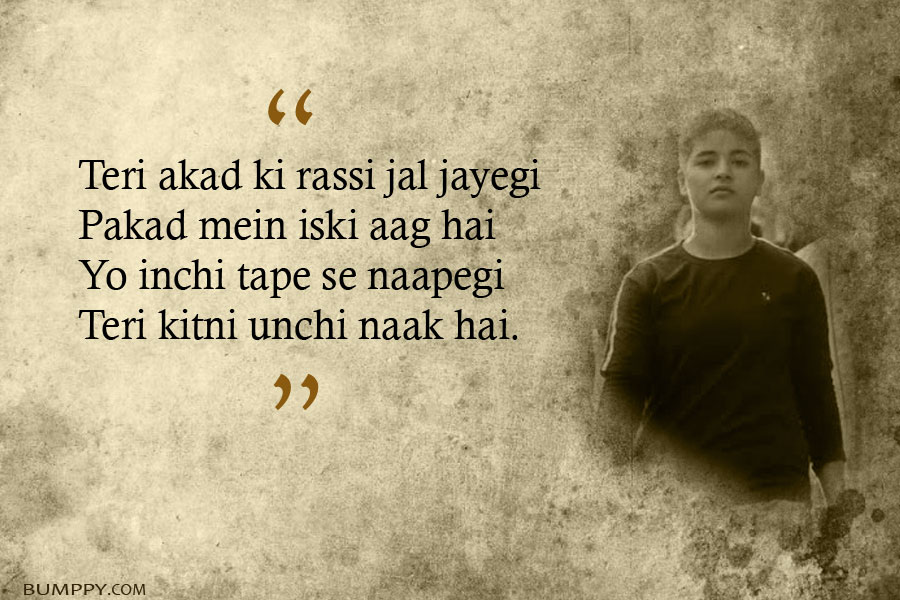 #2. Bheed ki hahakar ke badle, Sher ki ek dahad hai pyare,
Dangal dangal.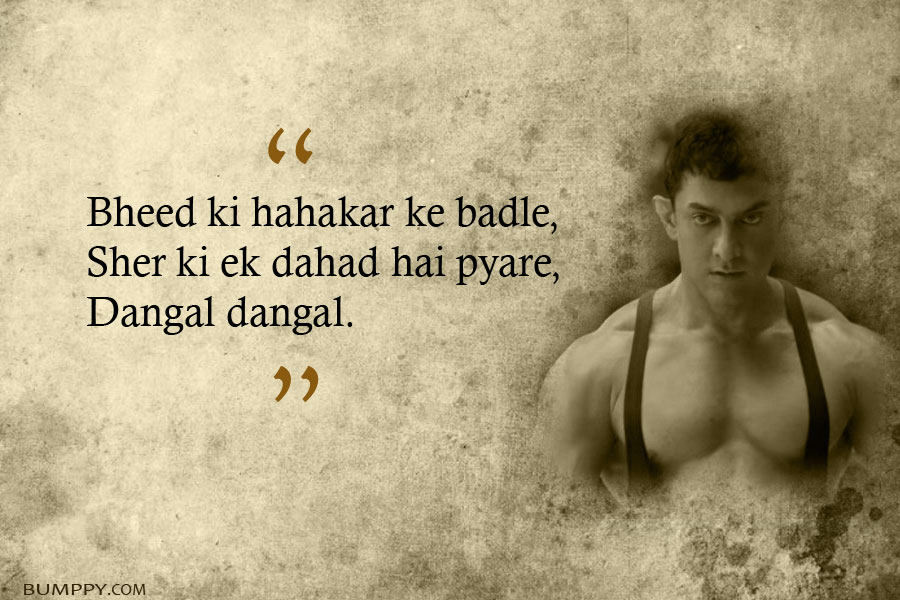 #3. Kya kabhi savera Laata ha andhera? Sookhi siyahi Deti hai gawaahi? Sadiyon puraani Aisi ik kahaani Reh gayi, reh gayi Ackahee.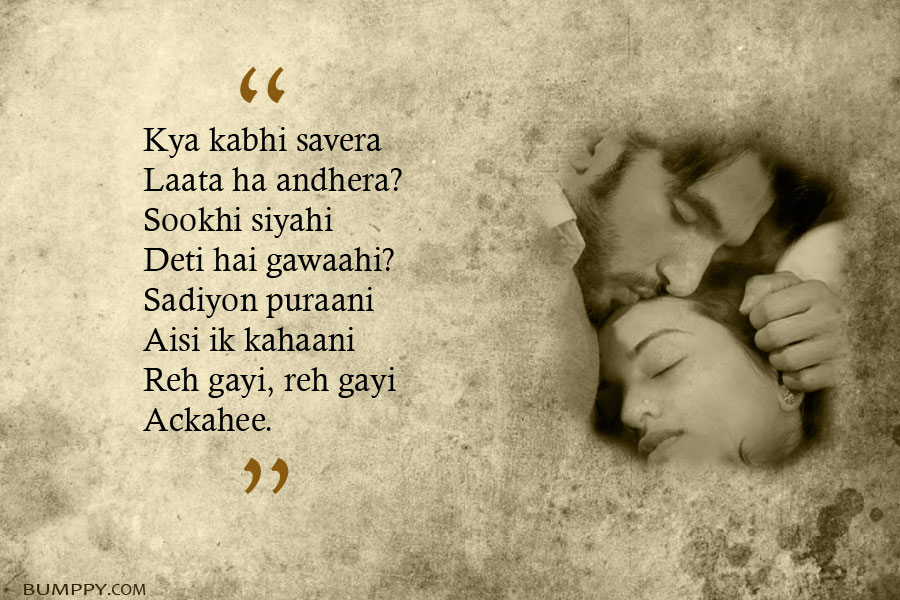 #4. Mast maula mast mast kalandar, Tu hawa ka ek bawandar, Bujh ke yun andar hi andar, kyun rahega.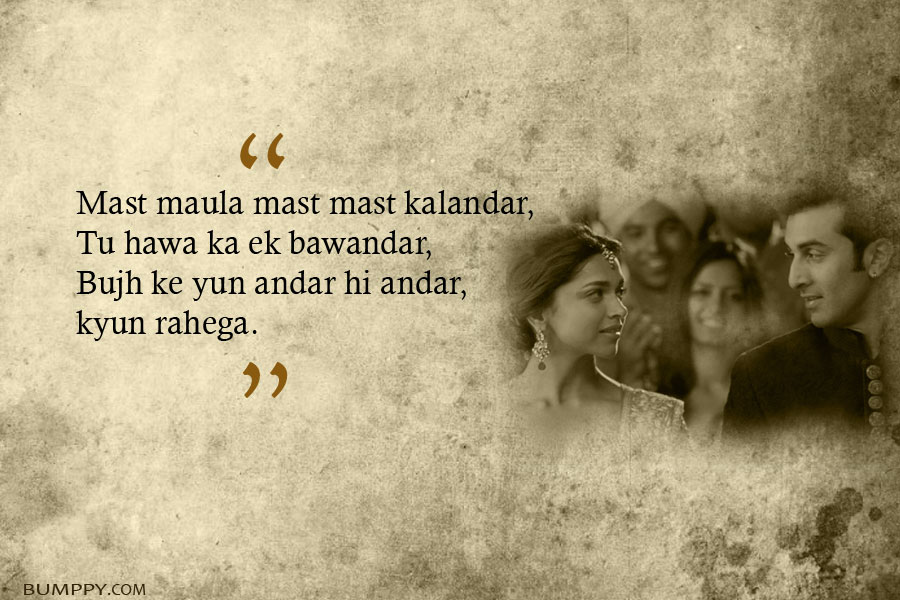 #5. Meharbaani jaate jaate Mujh pe kar gaya
Guzarta sa lamha ek Daaman bhar gaya.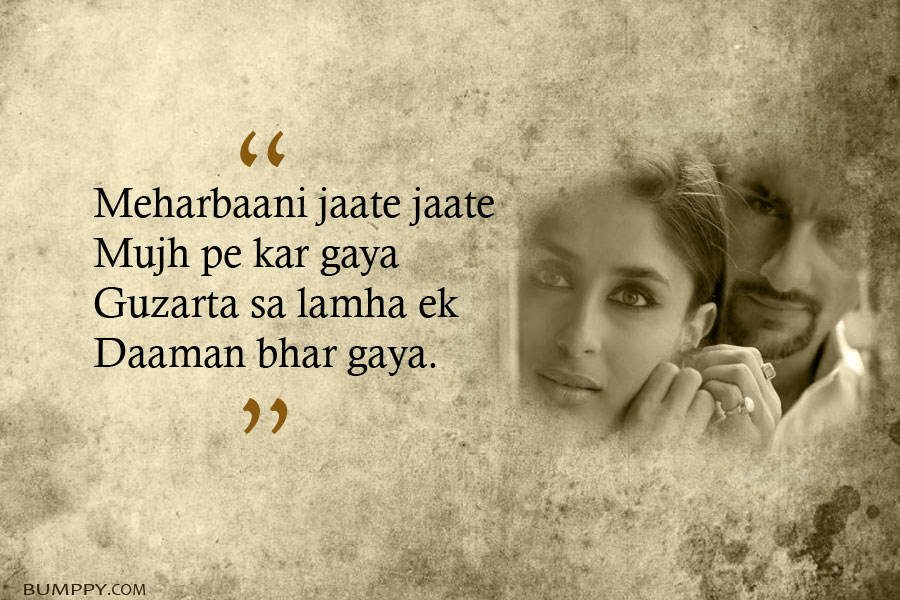 #6. Andhere ko baahon mein leke Ujaale ne ghar basaaya hai Churaya tha jo chukaya hai.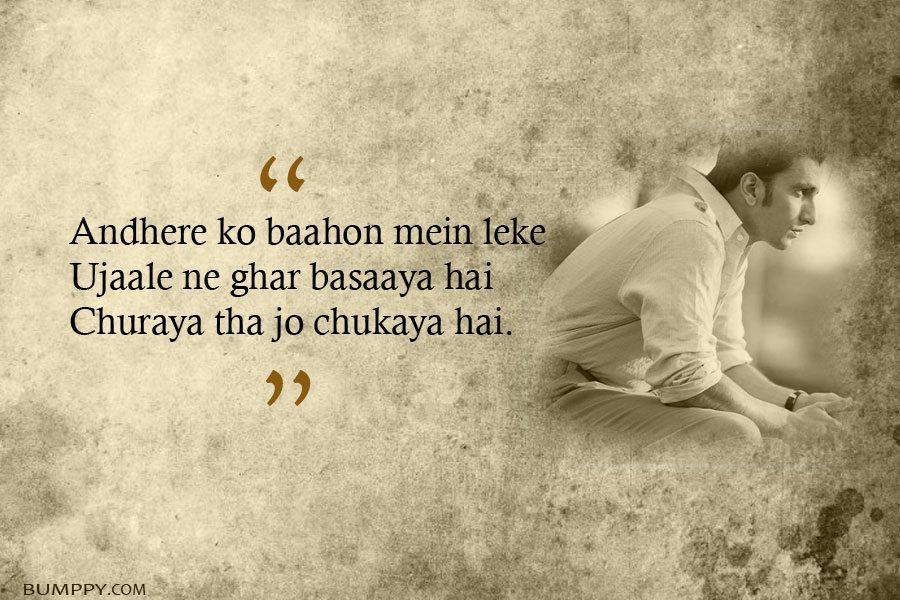 #7. Kuch aisa hi ab Mehsoos dil ko ho raha hai,
Barso ke purane zakhm Pe marham laga sa hai.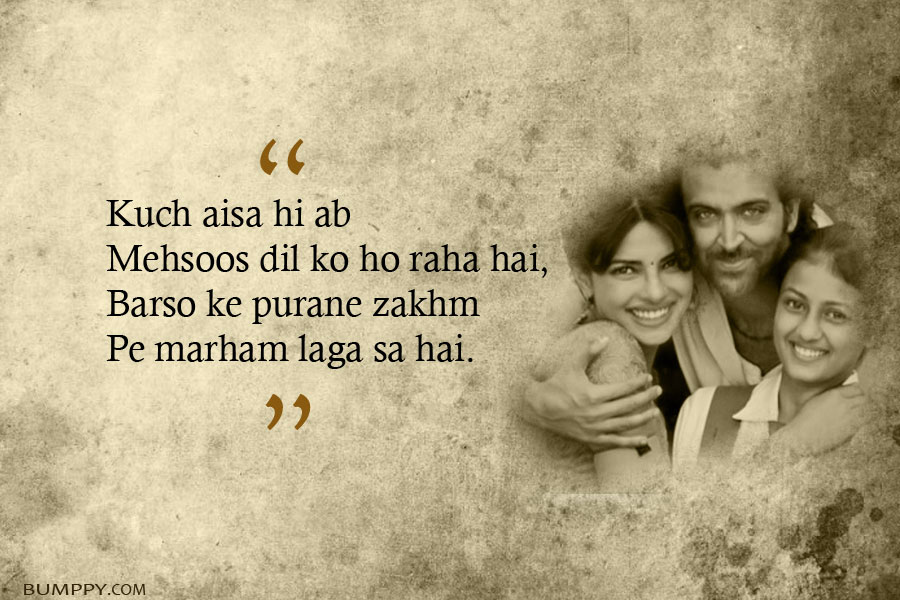 #8. Mehfil mein teri Hum na rahe jo Gham toh nahi hai, Gham toh nahi hai Qisse humare nazdeekiyon ke Kam toh nahi hain, Kam toh nahi hain.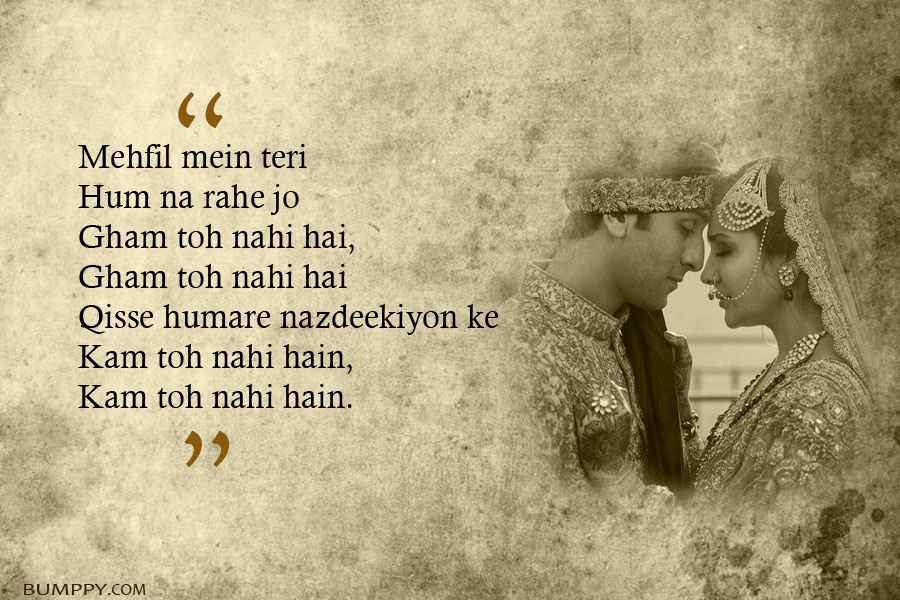 #9. Kabr par mere, Sar uthaake khadi ho zindagi, Aise marna hai mujhe.