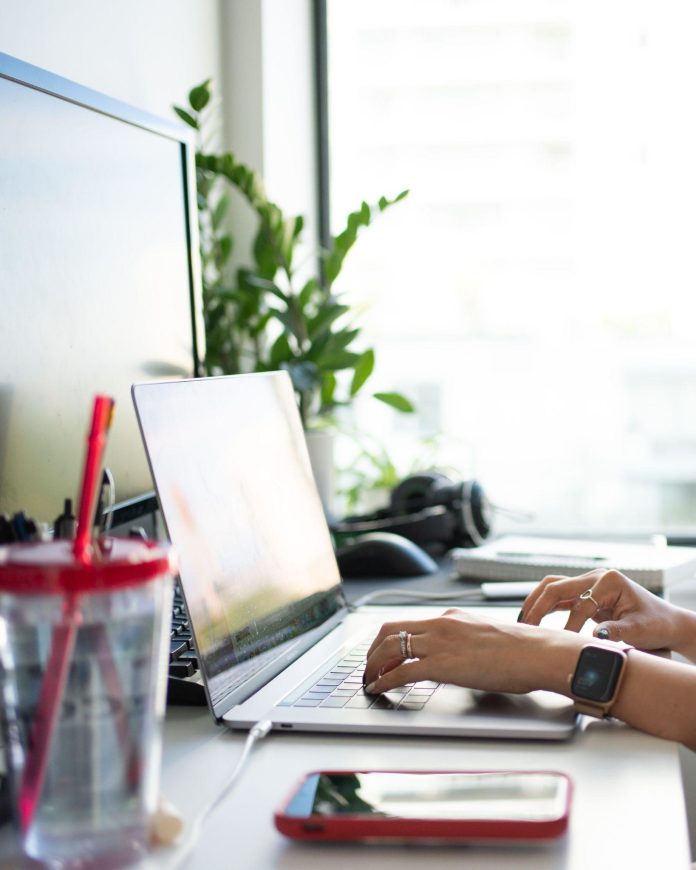 Since the COVID-19 pandemic struck in 2020, how you work and where you work have changed drastically. What was deemed the "norm" was revolutionized by quarantines and lockdowns brought about by the threat of the virus, producing new norms that shaped how people live today.
One of these new norms is the culture of working from home, which has persisted well into 2022 and will be seen in the coming years.
For most people, working from home is the dream. But as in any ideal situation, remote working has drawbacks as well. If you never physically leave your house and your bed is only a few steps away, it may be challenging to mentally shift from "home mode" to "work mode." How can you be inspired to work in such comfortable surroundings?
While it may be tempting to flop down on the couch in your pajamas and declare it your new workplace, customizing your work area is critical to your productivity and mental health. Elevate your workspace style with these must-have office items to boost inspiration and productivity.
1. An adjustable desk because stretches are not enough
The focal point of any effective and tailored work-from-home setup is your desk. Steer away from the plain old stable desks and opt for an adjustable one that allows you to alternate between sitting and standing as soon as you experience aches and fatigue.
From being the trustworthy plane that holds all your key office equipment to a firm table that stands while you type, call, and brainstorm throughout the day, an adjustable desk may become your work-from-home essential.
Of course, make sure your desk expresses you by choosing one that represents your style and adding more elements of you as you spend more time with it.
2. A comfortable and ergonomic office chair
This situation may sound familiar. You are hunched over your desk, neck bent, and with a backache interfering with your productivity and well-being. However, stretching or moving around brings only momentary comfort.
You and your back deserve love from time to time. A supportive, ergonomic chair with full lumbar support will reduce back pain and improve your ability to concentrate. Treat yourself with designer chair pieces you may add to your nook or as a comfortable yet stylish office chair.
3. A reliable laptop
Regarding your home computer, a laptop allows you more freedom than a stationary desktop. With a laptop, you may switch up where you work—at home, at a coffee shop, or in your travels.
A laptop can take up less space if your desk is not that wide. You can also put it away when it is not in use.
A laptop is an investment for the long haul. You can also look for a refurbished laptop to spend less and be eco-friendly. But before you make a purchase, make sure that you are entirely aware of the needs of your job or business.
In today's market, important laptop features like storage space and RAM are more than enough to manage your business activities. Select a laptop with a stronger graphics card if you frequently work with video or graphics.
4. A second monitor to speed up productivity
If you often navigate through what feels like a million tabs on your browser, it is time to get a proper monitor. Switching between pages by clicking back and forth can be confusing and pointless.
One of the most effective productivity tips for remote working is investing in a second monitor that can pay for itself in time saved on daily tasks. Make sure you select a second monitor with a clean, readable screen to avoid headaches and brighter displays to reduce glare. Consider a larger display to enhance desk space and reduce scrolling.
5. Ergonomic mouse and keyboard
The last thing you want to deal with is wrist and hand pain from craning your hands onto your keyboard and touchpad after an intense work session. Do not tolerate it either; the more you do, the more likely you may develop Carpal Tunnel Syndrome. Switching to ergonomics can lessen wrist pain, improve comfort, and keep you concentrated on the task.
6. Noise-cancelling headphones to turn off distractions
When working from home, eliminating distractions is a top priority. Watching TV or doing chores is easy instead of doing genuine work. One survey found that the biggest distraction when working from home is children. Other respondents also answered pestering pets, roommates, and noisy neighbors.
Noise-canceling headphones assist you in getting into the work zone. The "noise-canceling" capabilities of these headphones make them well worth the cost, whether you use them to listen to your preferred work music or to create a peaceful and quiet environment.
7. Good lighting
Depending on your office's proximity to natural light, you may need to use a desk lamp to concentrate. To avoid headaches and eye strain, give LED bulbs for your desk lamp some thought. You can go one step further and spend money on an LED ring light to help highlight your face if you frequently participate in video conferences or presentations when you need to appear your best.
8. Lush plants
Plants in your home office can do much more than make the space appear nice. Being surrounded by plants while working can improve indoor air quality, alleviate tension, and create a nice working environment in your office. A few plants in the workplace can do wonders for your physical and mental health.
Create a Home Office That is Yours
Working from home requires skill. However, no work-from-home setup can reach high productivity levels with the proper equipment. It could be challenging at first. However, with skill and some planning over time, you can build a highly effective and enjoyable working environment just a few steps from your bed.
Ensure your home office reflects your identity and functions as a productive workspace. Make it your own, and give it some character to make it more alive. It does not always have to be brand new. Photos of loved ones, souvenirs from previous journeys, or eye-catching art prints can transform your home office into your own slice of remote work heaven. The only decision left is whether to wear pants or not.
Also Read More: 6 ways an IB Program can make a difference to your child's education