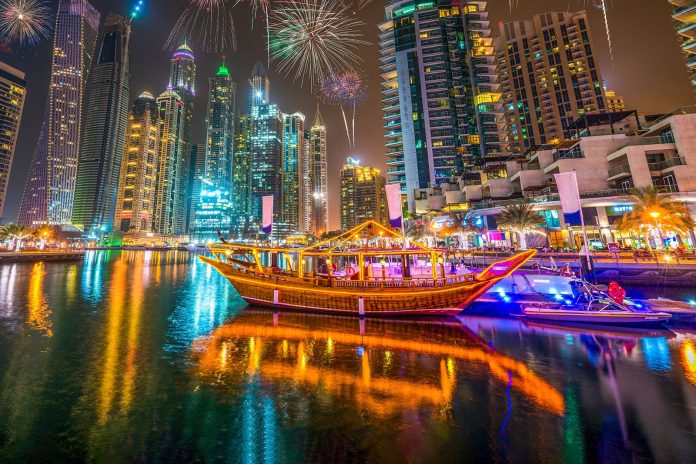 If you're planning to go to the Middle East for a good time, the first place that anyone would tell you to visit would be Dubai. Dubai is a city in the United Arab Emirates and is home to some of the most beautiful architecture and cultures. Being a part of the Middle East means that Dubai is a country that follows Islamic values and traditions. While Dubai is considerably more modern than the rest of its Middle Eastern brothers, it is still imperative for you to respect the culture and religious values that the people uphold. This obviously does not mean that you must compromise on your experience but there are certain minuscule things that you should keep in mind when traveling to this beautiful city.
● Beware the Weather
Dubai has only one kind of weather being a part of the Middle East means – hot! The heat that Dubai experiences on a regular basis is not something that everyone is accustomed to. Some days the temperatures reach as high as 113°F! The best times to visit Dubai are between November and February when the skies are clear and the weather is perfect for the beach.
● Dress appropriately
While it is not uncommon to see people wearing considerably scandalous clothing, it is still important to adhere to the general traditions that are followed by the people of Dubai. Dress modestly. Make sure that the clothes you wear do not reveal too much, i.e., covered shoulders, chest, and derriere. No one is going to call the fashion police on you if you do dress "scandalously" but it does not take much too simply be respectful.
● Make a prior booking for everything:
Being the hub of tourism, it is incredibly hard to be spontaneous in Dubai. It is very important to always make reservations before you go anywhere, whether in hotels or recreational places. They will not entertain you if you do not have a reservation. It is also another reason why guided tours are almost always recommended when traveling to Dubai.
● Use all forms of public transport:
Dubai has a variety of transportation open to the public which not only better helps your experience but also makes it highly cost-effective. The metros are most recommended as they are well connected throughout the city and make traveling in general easier. Taxis are your next best option as they are relatively cheap and very easy to find. You must keep in mind, however, that your taxi driver may not know every location. As a result, you must make it a point to find out the nearest landmarks to your destination so you get off at the right place.
● Drinking and Nightlife
Drinking in Dubai is still considered a "secret" activity regardless of its modernity. You are most likely to find pubs and bars at the hotel in which you are staying. These bars and pubs are nothing short of stylish. There is no proper "strip" of nightlife. Given these points, you must make sure that wherever you are drinking is licensed to serve alcohol. However, alcohol can be pretty expensive so the best you can do is buy some from duty-free and enjoy it in your hotel room, after which you can go to a pub to dance it out.
● Avoid PDA
Public displays of affection are seen as offenses in Dubai. The most you are allowed to do in public is hold hands and hug. Kissing and any other form of affection will result in a fine and maybe even jail time. To prevent this, you can get yacht rentals in dubai to spend quality time with your loved ones.
● Tipping
Tipping isn't seen as necessary but it is appreciated. There is no fixed percentage for tipping. You can tip based on the quality of the services provided but do not feel inclined to if you do not want to. In general, you can round up your payment to the nearest 5 or 10 AED.
These may seem kind of restrictive and may put a damper on your mood to visit but fear not! While touring the city and exploring the rich culture of this beautiful city, these rules feel insignificant. As long as you are respectful and open-minded to the various cultural differences, you will have the best time of your life. It is a completely unique destination and experience, worth traveling all by yourself, with family, or even with your significant other.
Also Read More: Flying First Class: 6 Luxury Travel Expenses Worth Splurging On