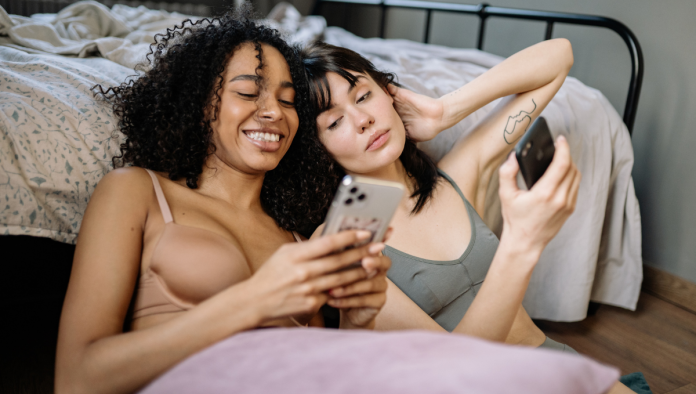 The bedroom is undoubtedly everyone's favourite room in the house, as it makes the perfect spot to unwind, relax, binge watch, read, listen to music, and, of course, sleep. And if you get the design right, your bedroom can be an extension of your personality. So, if you're looking for bedroom design options to upgrade or transform your personal sanctuary this summer season, we are here to help you out!
We have curated a list of some unique bedroom design ideas that can give your room the makeover it deserves, so keep reading to know more.
If you're on the lookout for a bedroom design that is bright yet understated, you can go for a coastal theme. While the colour palette focuses on neutrals like grey, beige, and white, the bedroom ceiling should be dark to balance everything out. Since the theme is coastal, the ideal choice for the ceiling would be sea-green, pastel blue, or mint blue. And you can add some minimalistic wall décor items like hanging lamps and photo frames to enhance the space.
Laminated Wardrobes and Hanging Lights
When it comes to bedroom designs, nothing beats elegance. Do you agree with us? If yes, then this option might just be perfect for you. This room design is not only aesthetically pleasing but also spacious and breezy. It consists of glossy laminated wardrobes and hanging light fixtures, which adds both functionality and style. As far as décor goes, you can experiment as much as you like!
Dense False Ceiling with An Embossed Wallpaper
A false ceiling is a great way to make rooms appear spacious and airy, which is the key to getting this master bedroom design right. The dense false ceiling is paired with an embossed wallpaper of your choice, but it is best to go for bold colours like gold or silver. Although you can choose to install lacquered glass cupboards, the ideal choice would be Mahagony hardwood, as it will add a premium touch to the room's ambience.
While some people prefer quirky bedroom designs, others like to stick to interiors that are classic yet authentic. If you belong to the latter category, this bedroom design is worth considering. It comes with a coffee-coloured wardrobe, compact dressing table, lofts for added storage, and wooden fluted wall panels on the accent or front wall. However, the colour palette should consist of solids like grey and brown, as bright shades can overpower the ambience.
If you're someone who loves nature, adding earthy design elements is an excellent way to spruce up your bedroom design. For instance, you can go for large wooden panels on the ceiling and pair them with a white brick accent wall. However, it is essential to choose neutral colours for the walls, drapes, and bedding. And you can install wall planters to add just the right amount of greenery to the room, but it is best not to go overboard with plants.
So, now that we've given you some amazing bedroom design ideas, you can start planning the details. While you can DIY it, it is better to hire professional interior designers, as it will make the renovation process quick, easy, and hassle-free. However, be sure to look for trusted and reliable interior design service providers like Livspace so you get your money's worth.
Livspace offers end-to-end interior design solutions, and they have a wide range of bedroom designs you can choose from. You can visit their website to know more about their services, or you can book a free online consultation to get started!
Read More: 10 Best Underwear For Women That Makes You Feel Comfortable