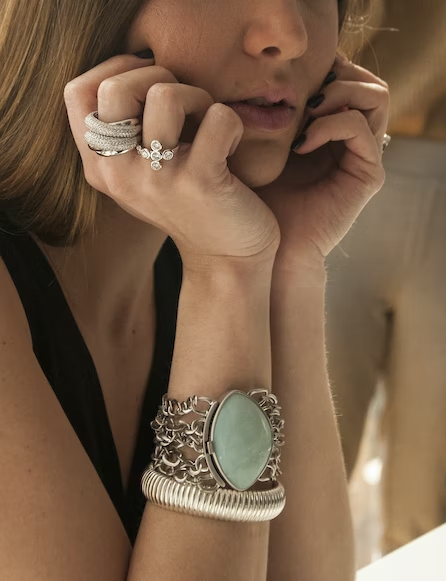 It is nice to treat yourself every once in a while to keep life exciting and enjoyable. A perfect way to do so is to give yourself a piece of fine jewellery to highlight your style and spruce up your looks.
The truth is jewellery is a must-have accessory in every fashionista's jewellery box and can take any casual or formal look to the next level. It is so versatile as you can find it in many styles, shapes, colors, and sizes, all of which can accentuate your natural beauty and features and add color, vibrancy, and character to your looks.
However, buying jewellery isn't as easy as it may seem. There are several things you need to consider so you can purchase a piece that will last you for a long period of time while also complimenting your style.
To help you along, read our guide and learn how to buy the perfect jewellery for yourself.
Shop from reputable jewellers
If you want to buy good quality jewellery such as pearls or diamonds, then you should definitely shop from reputable jewellery stores. Whether you purchase on the high street or online, buying jewellery pieces from trustworthy jewellers will give you peace of mind and protection.
For instance, if you are buying your jewels online, look for reputable online jewellery stores which offer detailed information about their items regarding their color, size, shape, material, and grading to ensure they are good quality. This is especially important to check when you are buying pearls because there are many fakes on the market and you need to be able to tell the difference.
If you want to know more about the qualities of pearls, visit www.purepearls.com to gain a better understanding of this precious gemstone so you can buy your perfect set of pearl jewellery.
Educate yourself on the different jewellery metals
Before you make your way to a jewellery store, it is important that you educate yourself on the different metals used to make jewellery . They all have unique characteristics, appearance, and value, all of which can greatly affect your choice. The most common metals used for making jewellery are gold, silver, and platinum.
For example, silver is considered the most affordable metal used to make almost all types of jewellery . It is often combined with other metals such as an alloy to design beautiful pieces that are suitable for everyday use.
On the other hand, gold is a bit more expensive than silver and you can find it in three colors—white, yellow, and rose gold, all of which can suit anyone's style and preference.
Platinum is the most expensive metal of them all and it is ideal for heirloom jewellery such as engagement and wedding rings.
Discover your style
Another thing you should consider when purchasing jewellery for yourself is your personal style. You want to choose jewellery that matches your fashion sense and style, whether it is classic and minimal or bold and dramatic.
To determine your style, think about the type of clothes you normally wear. If your wardrobe mainly consists of casual clothing pieces such as denim jeans, cute tops, and classic outerwear garments, then you should go for jewellery items that are minimalistic and can be used to pair with different casual looks.
However, this doesn't mean that you cannot experiment with different jewellery styles. In fact, even if your wardrobe is simple, you should still consider choosing playful and vibrant pieces to add visual interest to your looks.
Pick the perfect occasion
If there is one thing about jewellery is that you never need an excuse to buy yourself a nice piece to enrich your jewellery collection. However, it can always be more fun to pick a special occasion to treat yourself and add sentimental value to the item.
For example, if you reached a certain birthday milestone or got a promotion at work, then you should definitely consider buying yourself a nice pair of pearl earrings, a diamond necklace, or a cocktail ring to commemorate the occasion. Doing so allows you to celebrate yourself and the things that you accomplish which will in turn help you build self-confidence.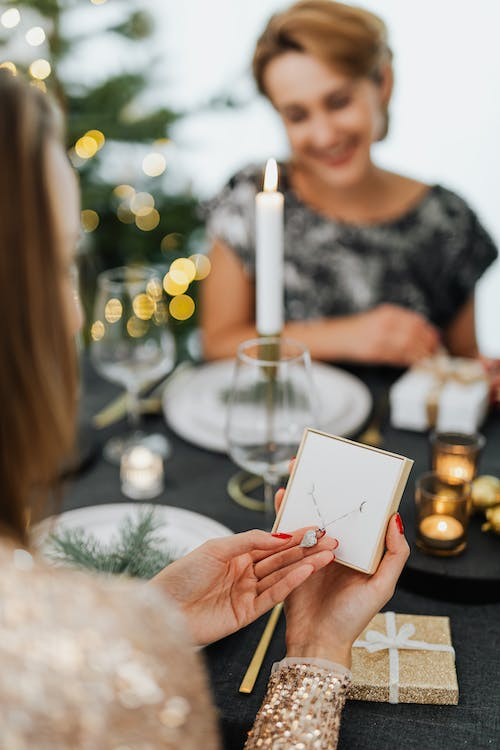 Final thoughts
Jewellery is undoubtedly one of the most beautiful and unique types of accessories every fashionista should have in her wardrobe. It comes in many styles and it is the perfect way to add life to an outfit and showcase your personality.
So, if you are planning to treat yourself to a nice piece of jewellery, follow the tips from our post and have an enjoyable shopping experience.
Also Read More: Buy human hair wigs at affordable prices available online