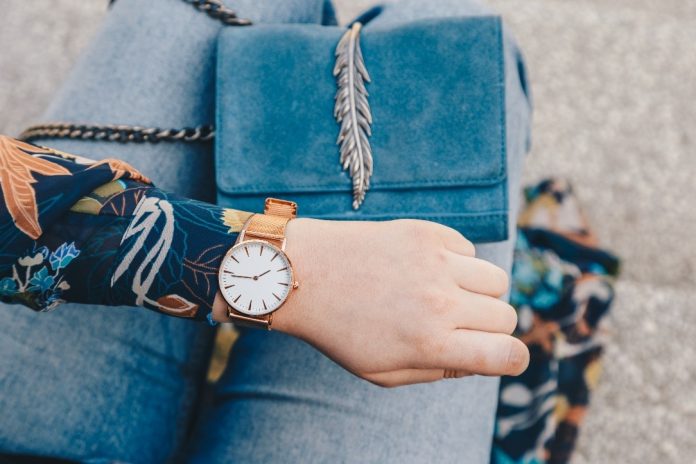 A classy analogue watch looks dazzling with any outfit you choose to wear. Whether it is an important day at work, or you want to rock the wedding season, an analogue watch completes the look like no other accessory. Nowadays, people depend on their 'pocket watches,' simply smartphones. However, the classic look and feel of traditional watches always have been intact, along with the eye-catching factor these elegant watches have long held. These watches are the archetypes of technology and design coming together to radiate ethos packed delicately in a dial. An iconic analogue watch never disappoints; they only add that missing pinch of refinement to your look.
Let us look at a few stunning analogue watches which will leave a mark on your mind:
Opulence Multi coloured Dial Stainless Steel Strap Watch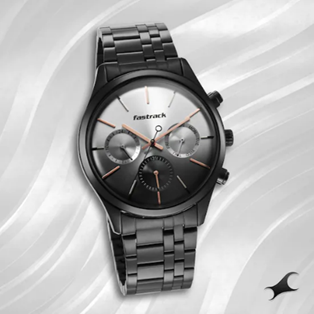 Nothing screams class like a black stainless steel strap men's watch with a multicoloured dial. This wedding season, chase the style that adds five stars to your fit and turns heads everywhere. Pairing this analogue watch with a black tuxedo with just the right pocket square will make you the evening star. Imagine yourself entering the venue with style – all black. If black is your poison, an opulent multicoloured dial stainless steel strap watch is the right choice for you.
Style up Blue Dial Stainless Steel Strap Watch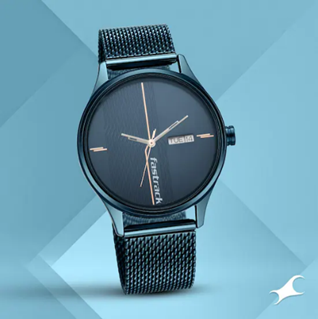 This analogue watch embodies sophistication, which adds the wow factor to your attire. The wedding season calls for extravagance, not too loud but with a subtle touch of it. The style up blue dial stainless steel men's watch is made just for that subtle touch of elegance. Pair this rich blue coloured watch with a semi-casual attire involving a white shirt and a classic pair of jeans, and witness your style turned up a notch.
Rose Gold Dial Stainless Steel Strap Watch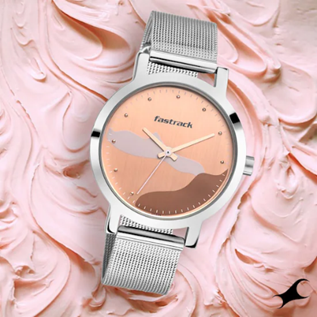 This a beautiful approach to adding a delicate yet encouraging detail in your attire that highlights your sense of responsibility as you wear time on your wrists. As seen, rose gold has taken over the market as a colour of hope that radiates intricacy and boldness; wearing a watch that radiates such a feel is an asset to own. The cherry on top is the analogue nature of design; as mentioned above, analogue watches never disappoint. Pair this sophisticated women's watch with your favourite dress and bring out all the beauty at once!
Thor Black Dial Metal Strap Watch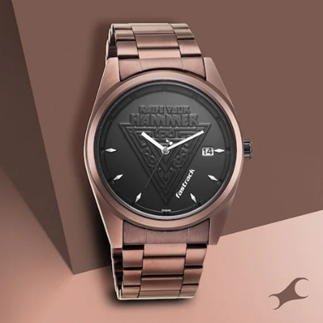 Calling out all fans of the mighty Thor! The eye-catching metal shade on this analogue watch is something that makes it worth even more. If you love Thor, you know how strong and bold he is as a hero. This watch radiates the same powerful feeling when you put it on. The design is sharp and edgy; pair this with your favourite t-shirt and jeans, put on your best shoes and rock the look. The design on the dial paying an ode to the mighty Thor is a symbol of strength and shows you have good taste!
Choose What is Best for Your Style!
If you are looking for edgy, chic, and bold watches to grace your style and enrich it with that missing element, Fastrack is the way to go! When you choose what is best for you, you keep yourself forward. Fastrack promises quality that will not disappoint you when you put yourself forward. Analogue watches are extremely versatile and look classic when styling them. They have held their ground since watches came into existence; nothing can replace a classic design that improvises with time, keeping the core of it intact.
This wedding season, be the one who radiates sophistication at its finest in the coolest way possible. Remember, an analogue watch speaks volumes about your personality like no other accessory could. So, get your hands on some of the best analogue watches in the game with Fastrack.
Also Read More: Winter Fashion 2023:Outfits, Style, Trends and More