Any individual who has ever worked in the retail segment most likely knows the deep rooted adage: "The Customer Is Always Right." While this is a well meaning recommendation for good client benefit, it doesn't mean it's valid! Actually, there's an entire site gave to uncovering reality behind the myth, appropriately named Not Always Right.
A few clients, since they are individuals like any others, commit errors. They may have had a terrible day, feel excessively enthusiastic and take it out on the closest individual, who simply happens to be their server. A few people are only implausible in their requests, and expect the inconceivable. What's more, obviously, there will be a couple of clients out there that are simply dolts, plain and basic.
The folks from Not Generally Right have aggregated a rundown of stories from times when clients got it wrong without a doubt, with humorous outcomes! Look down beneath to look at them, and bear in mind to vote in favor of your top pick!
#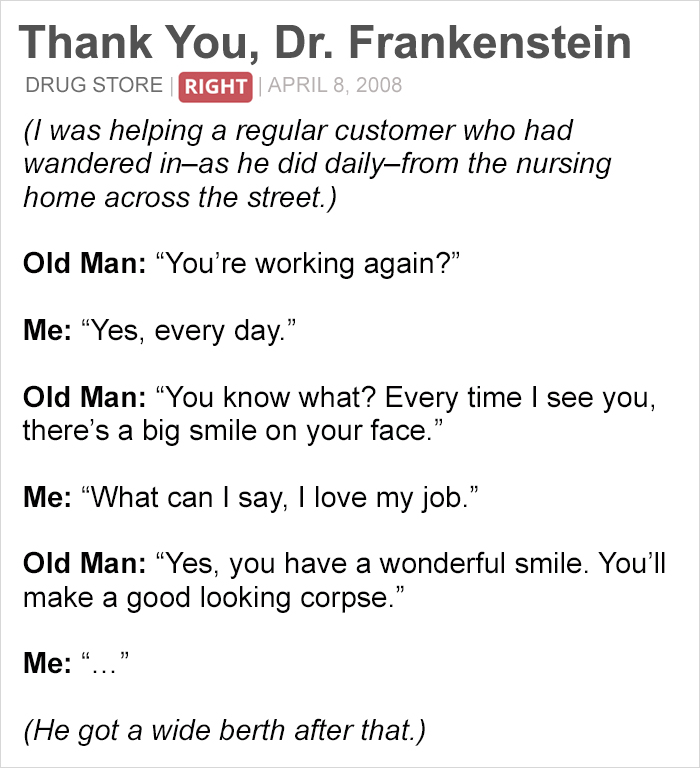 #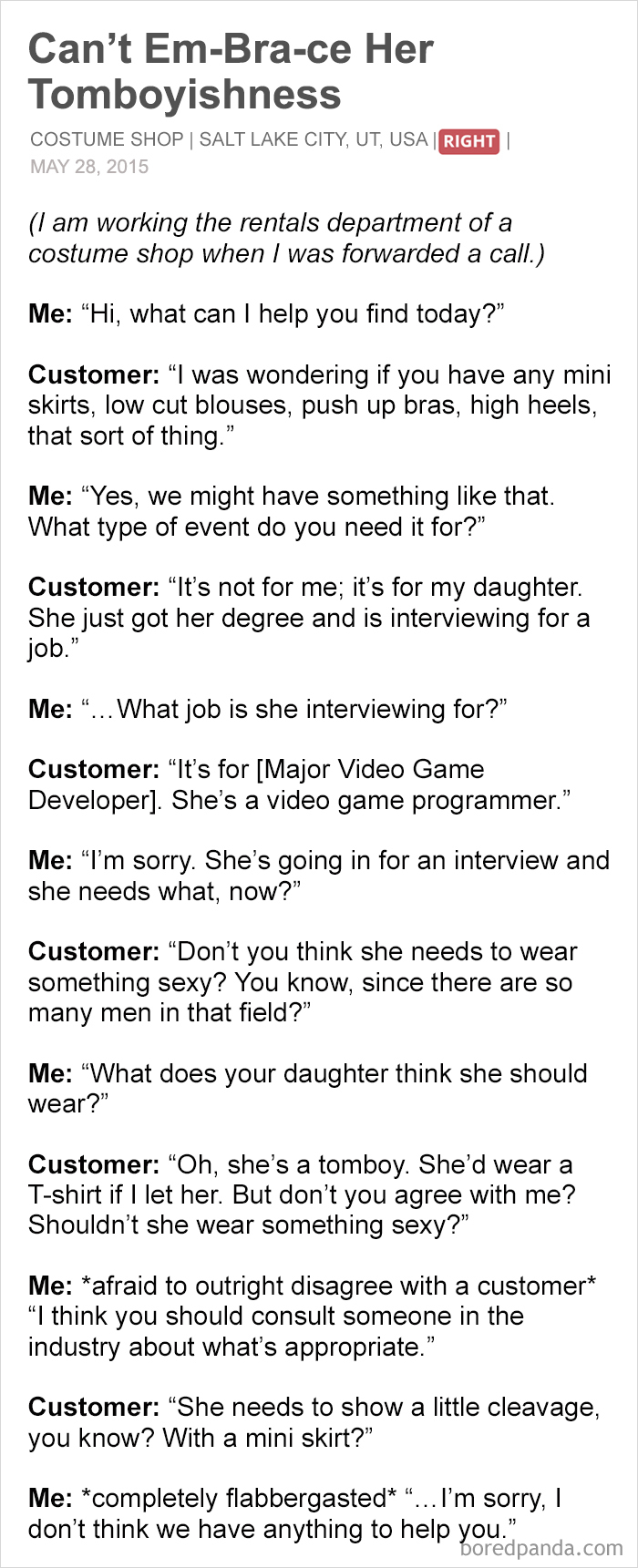 #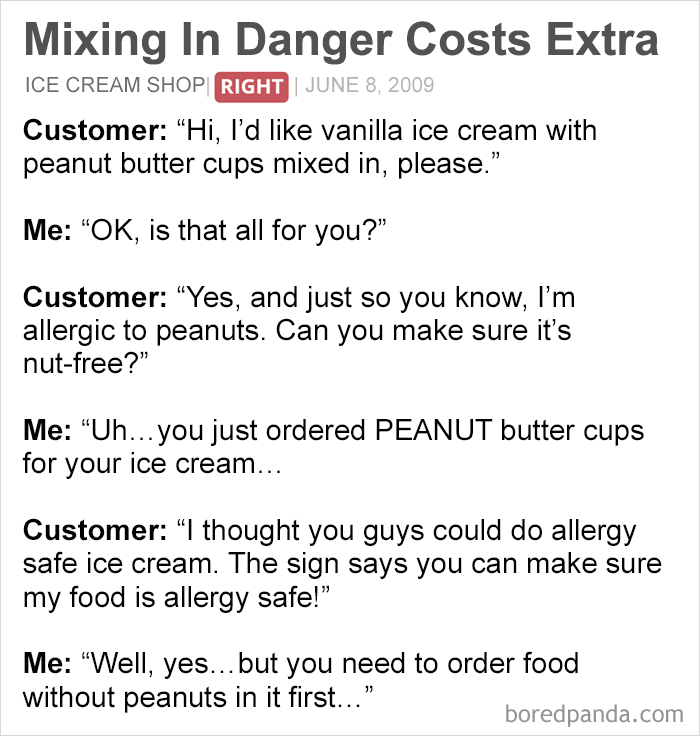 #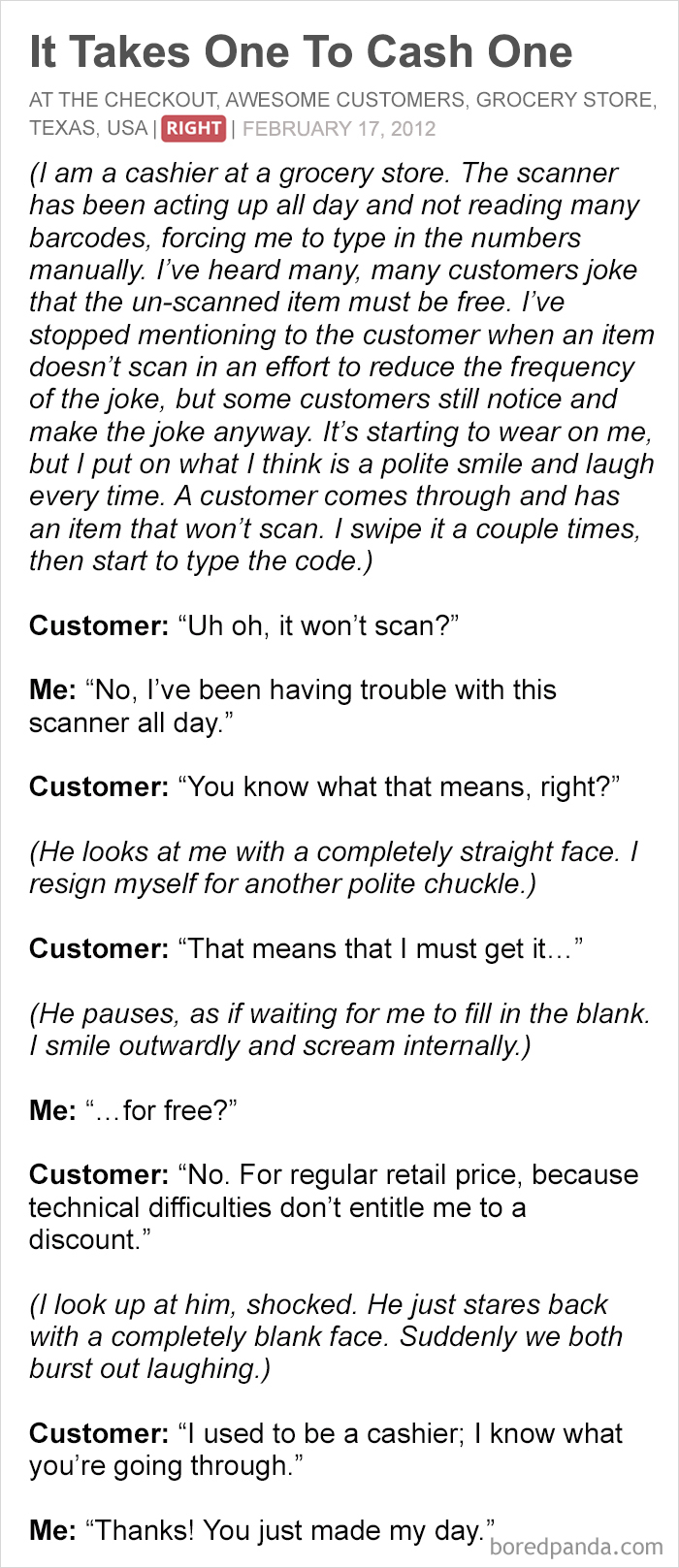 #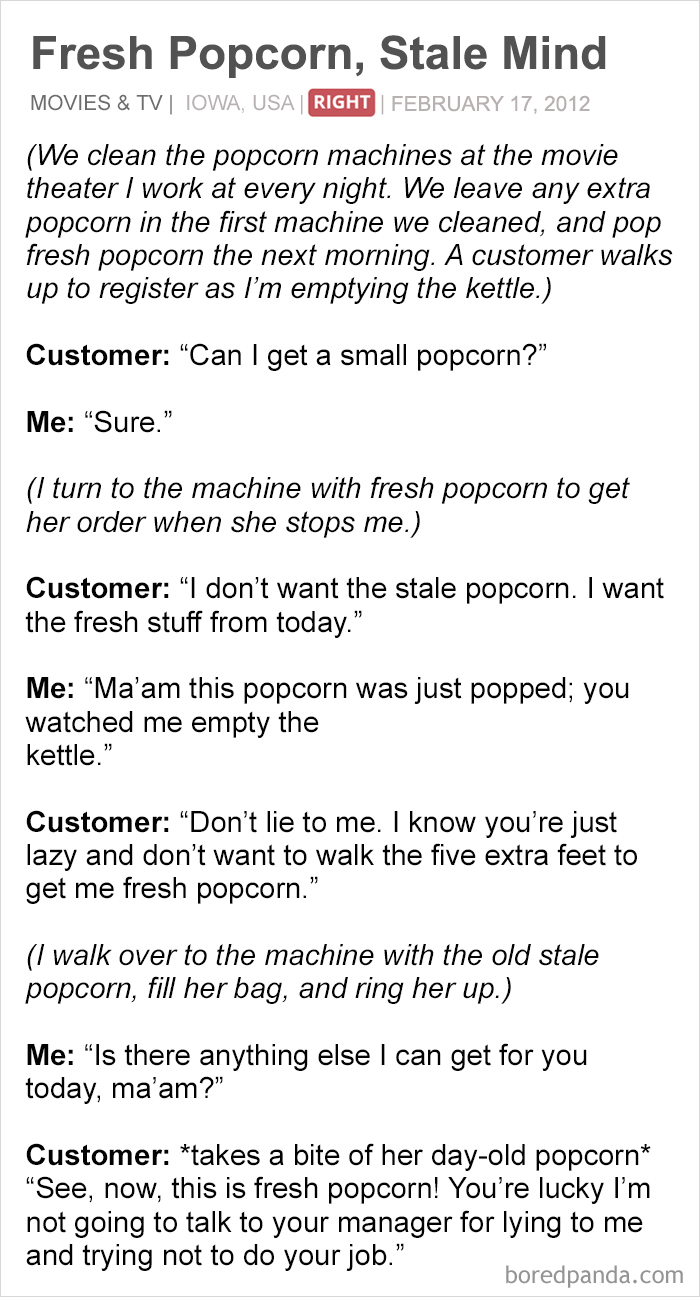 #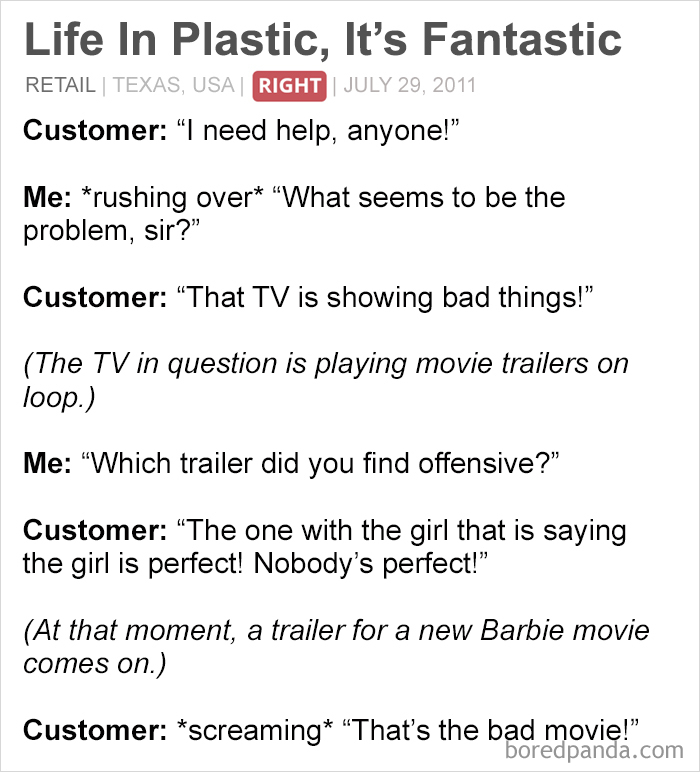 #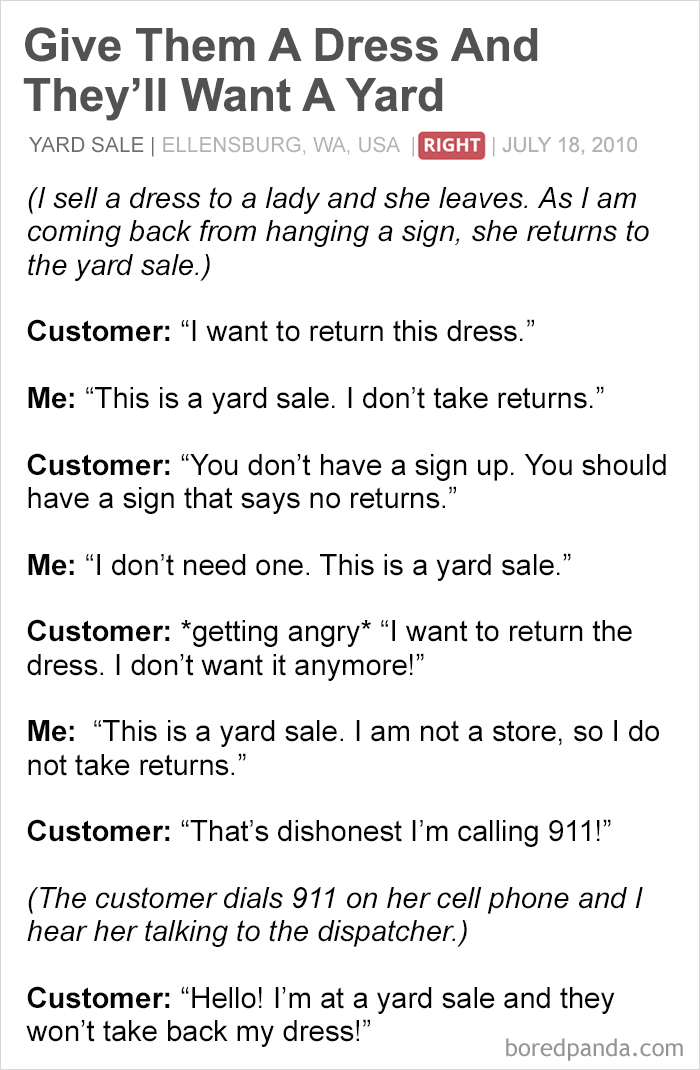 #

#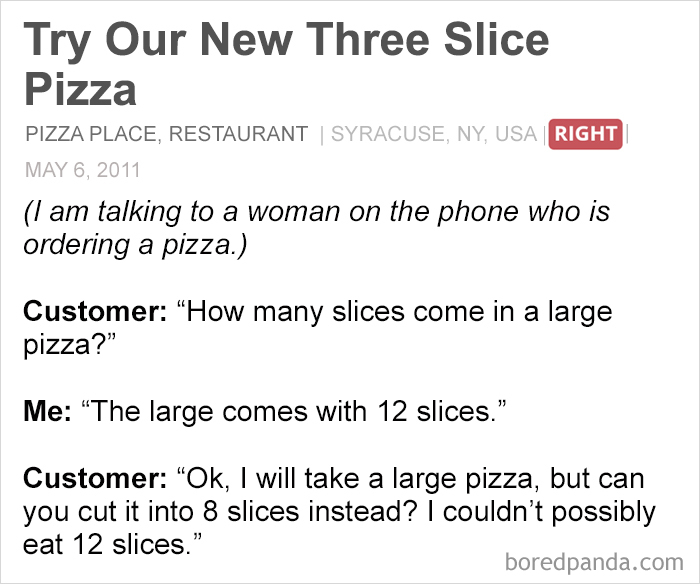 #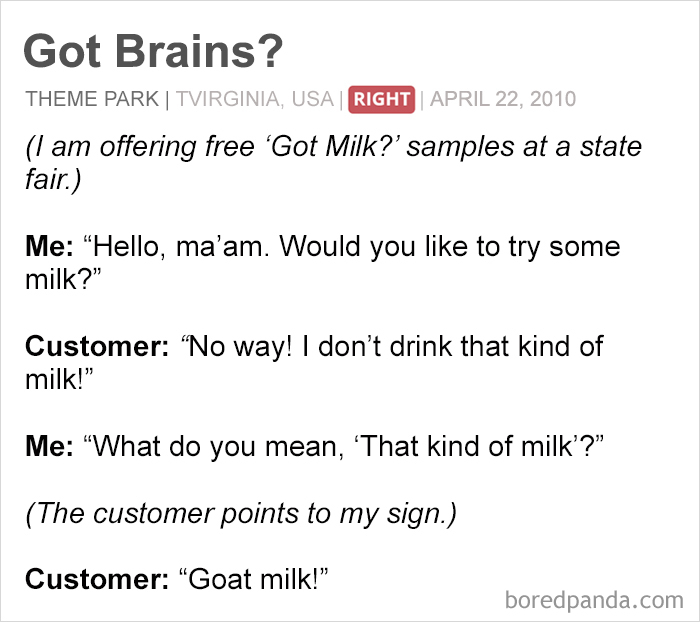 #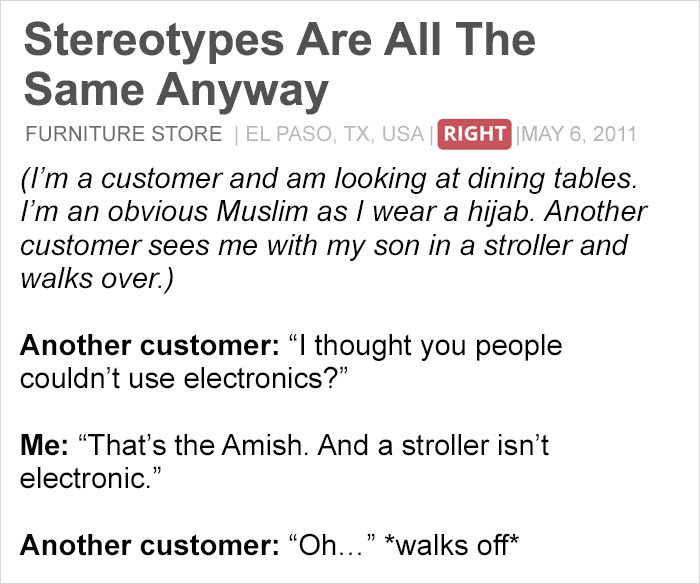 #

#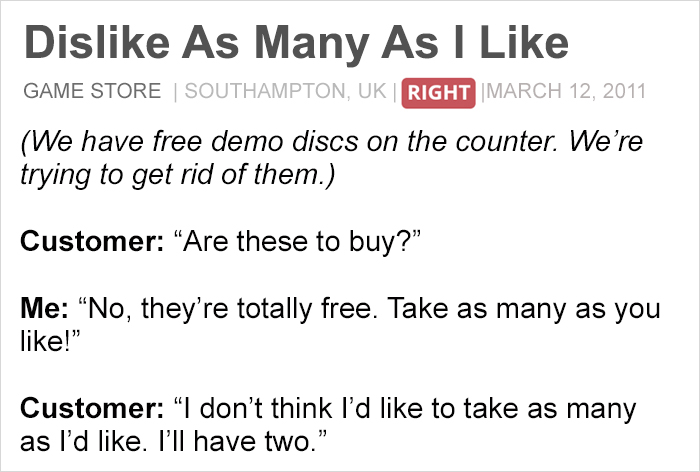 #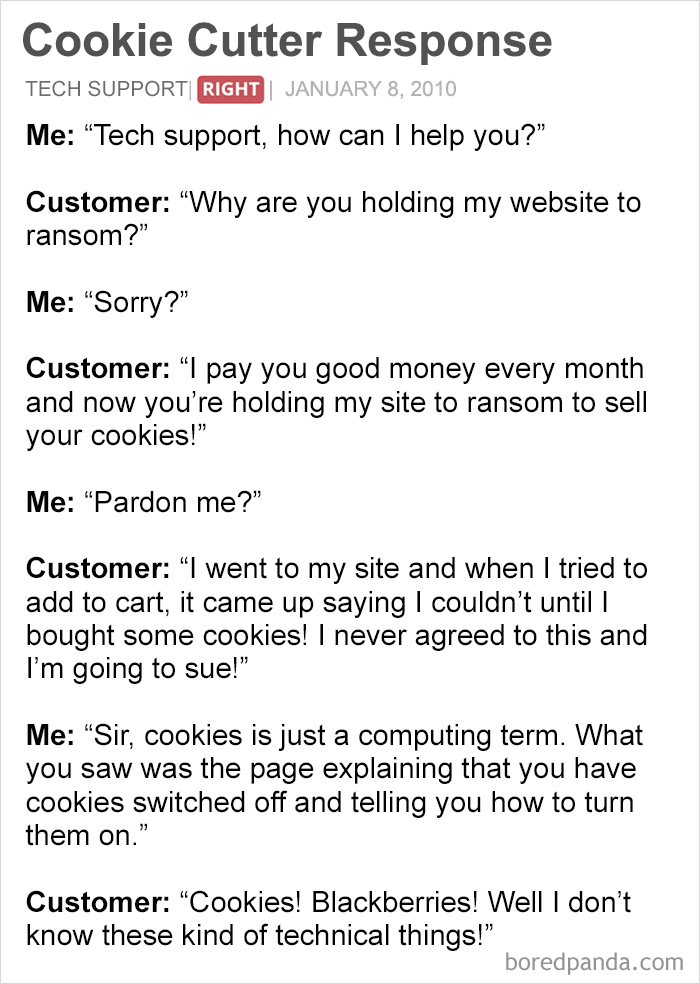 #