In some cases we as a whole do bizarre things that make us remarkable and fun. Some of these uncommon propensities identify with our diversions.
Perusing Quirks is a webcomic series, created by the team from the Dallas-based bookstore The Wild Detectives and drawn by Laura Pacheco, a talented cartoonist from Spain.
The comic series is about those peculiar things that perusers do, and about silly circumstances booklovers may get themselves into in light of their profound respect for writing.
Take a look at these amazing, fun funnies and let us know whether you discover something that you can identify with.
#1.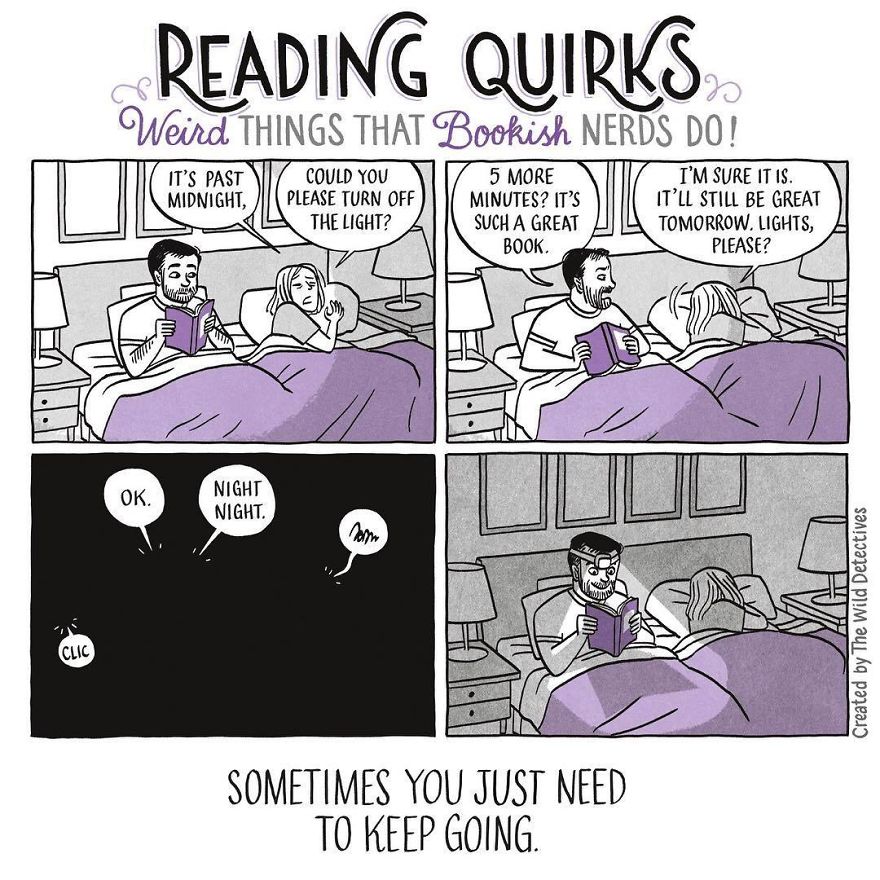 #2.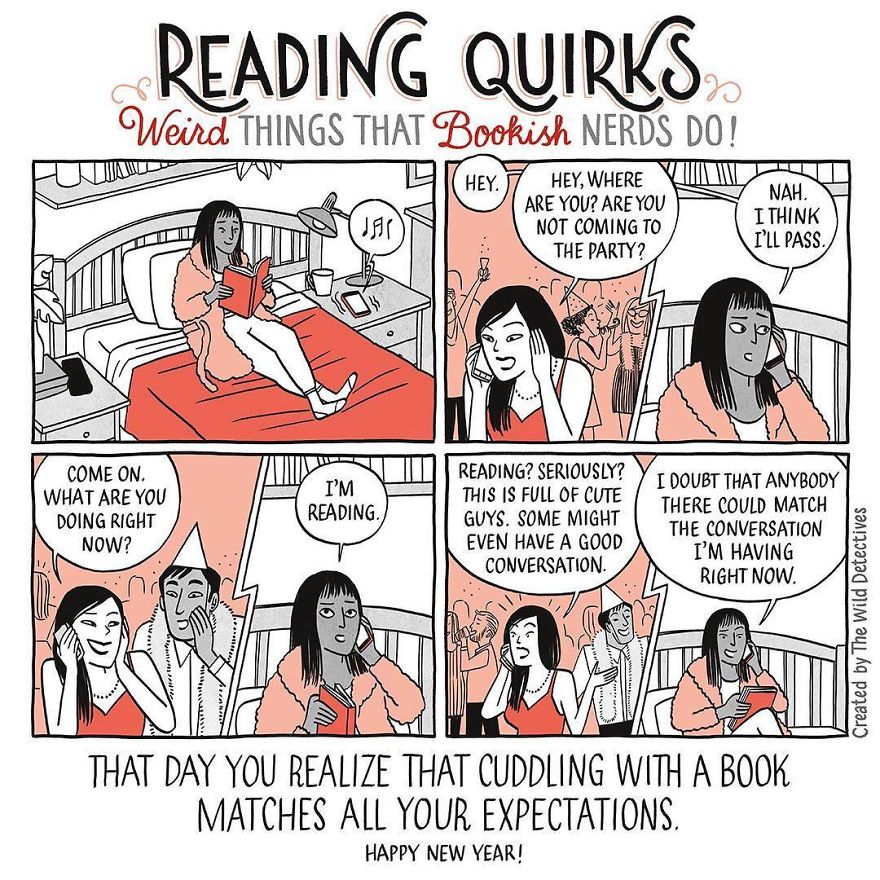 #3.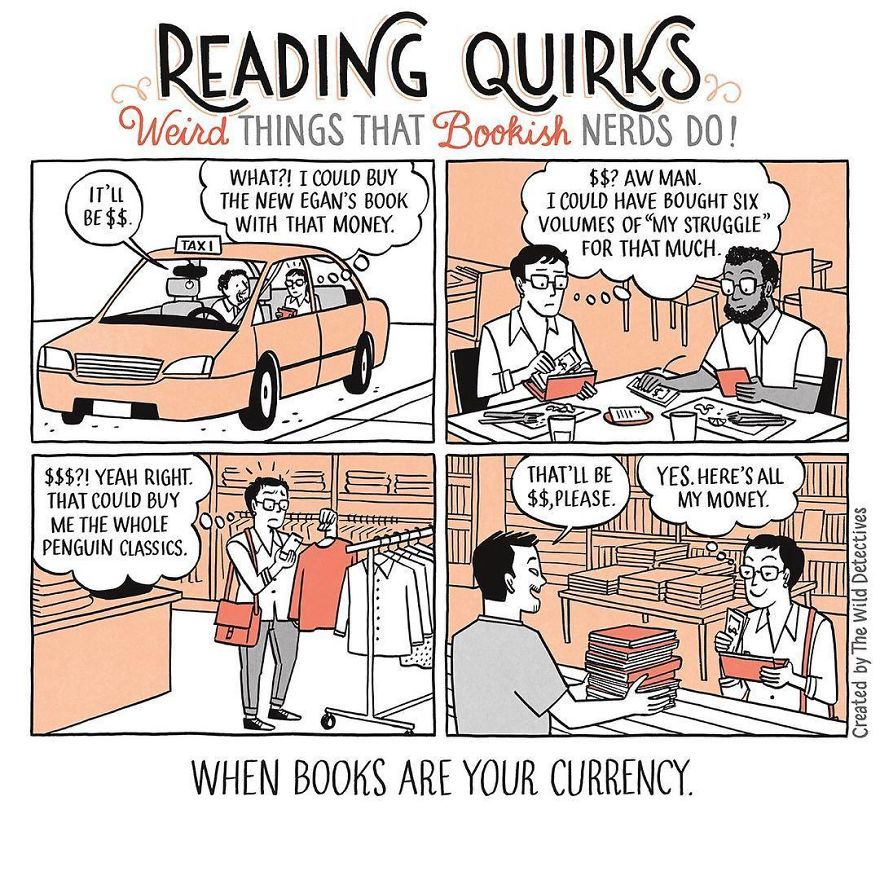 #4.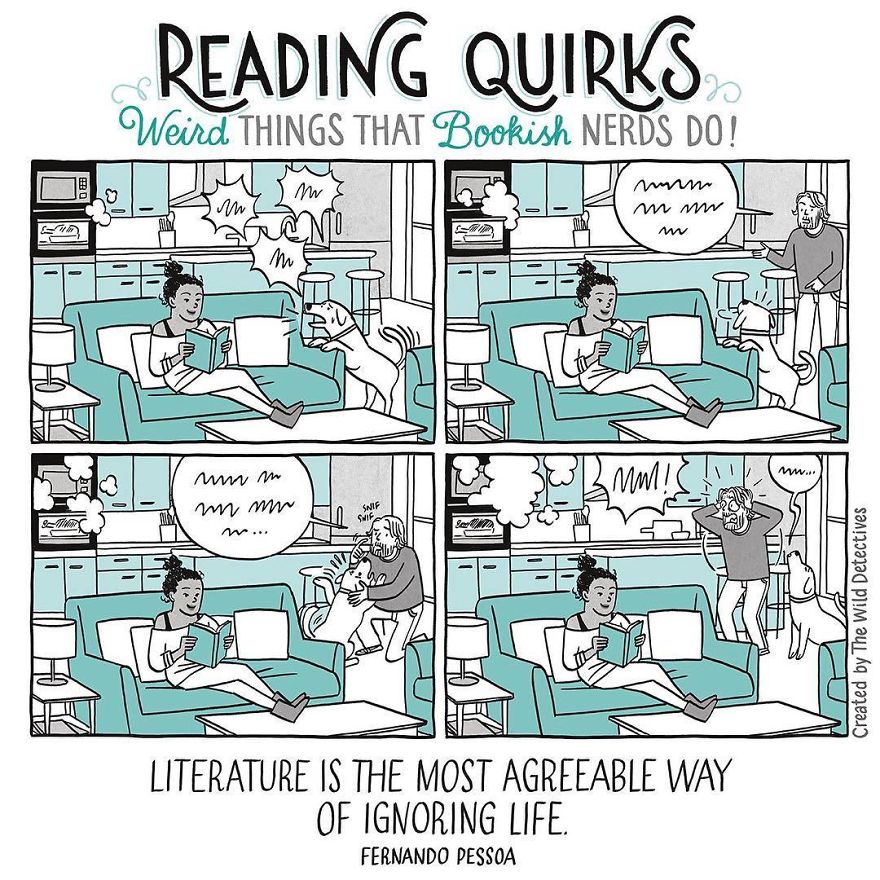 #5.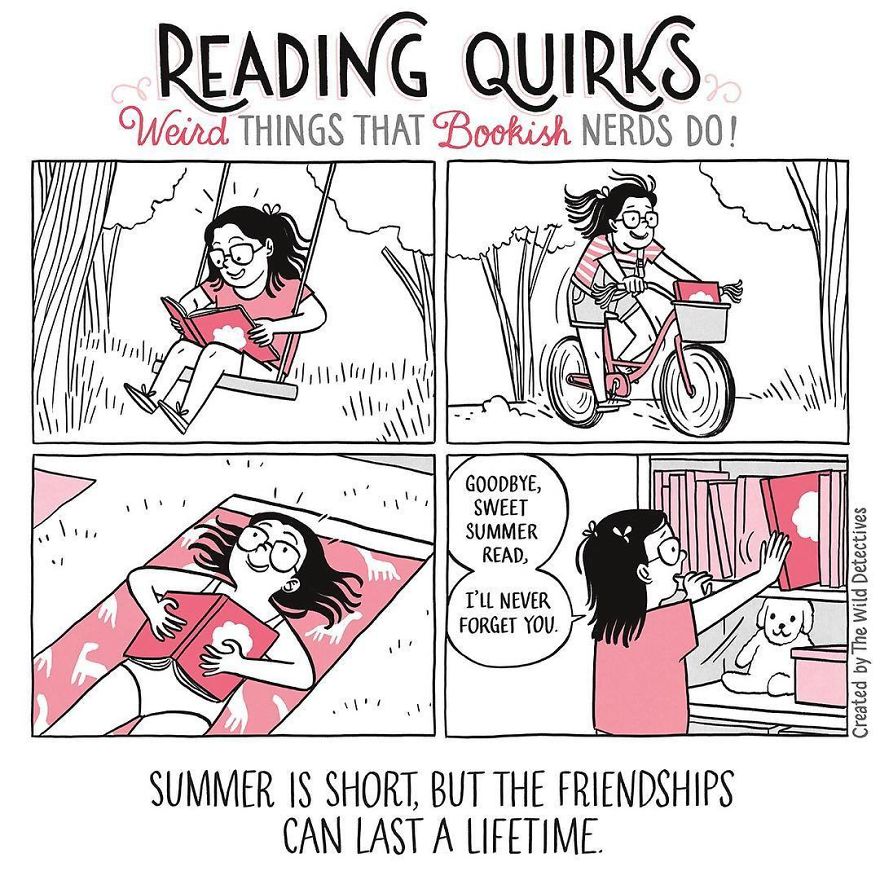 #6.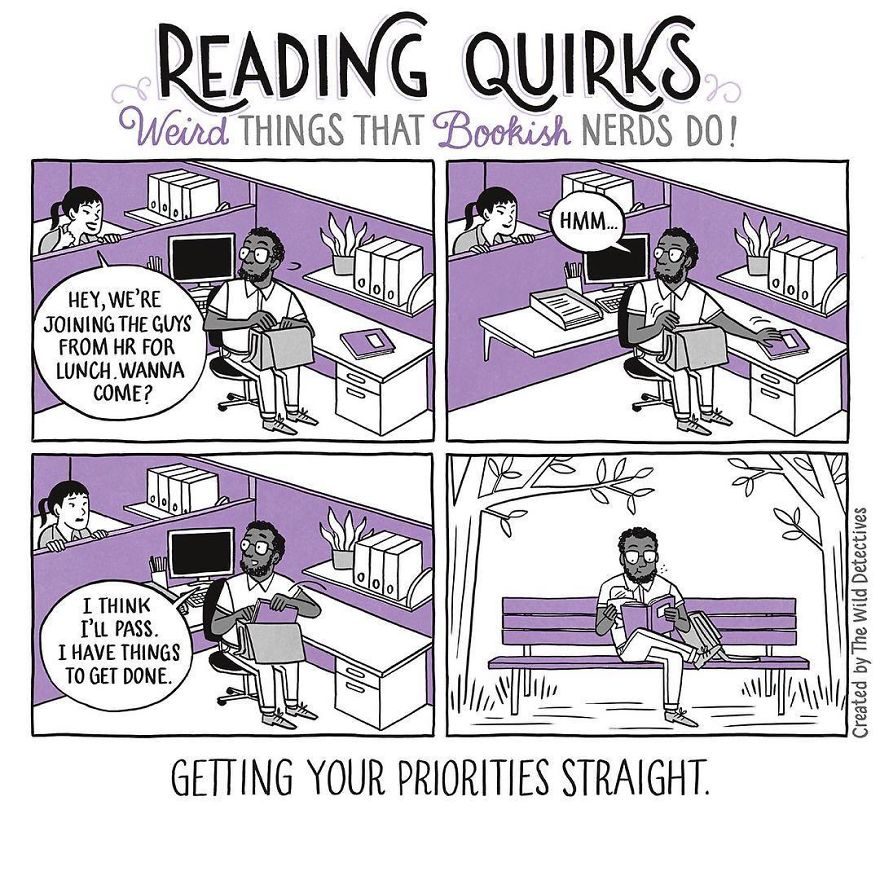 #7.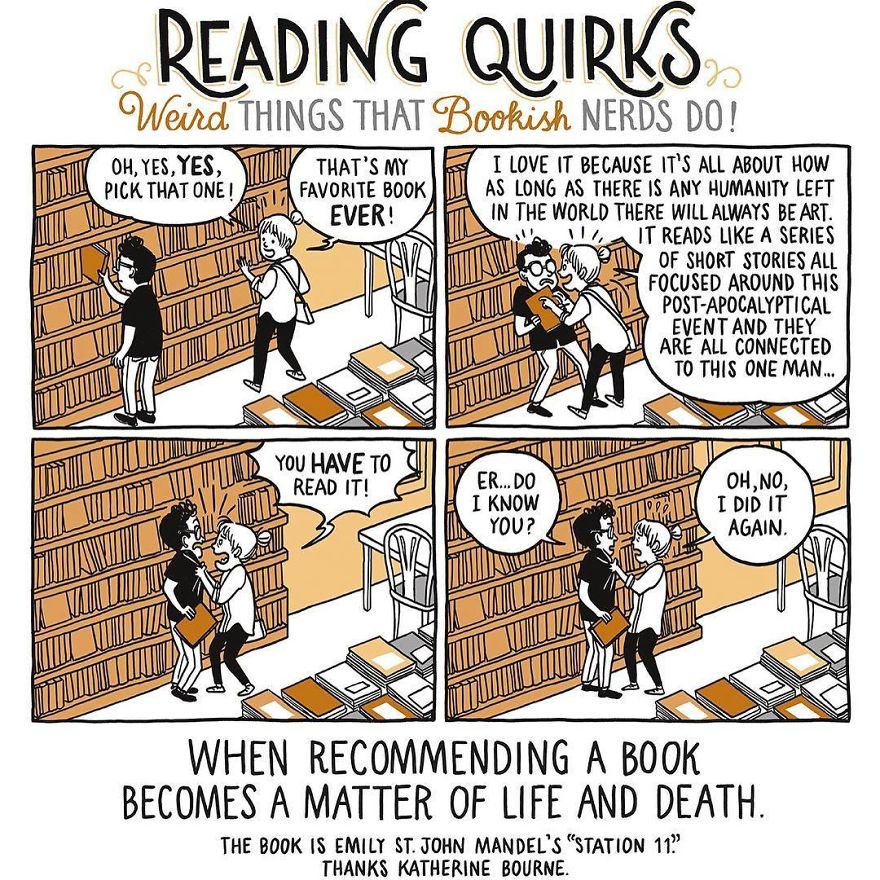 #8.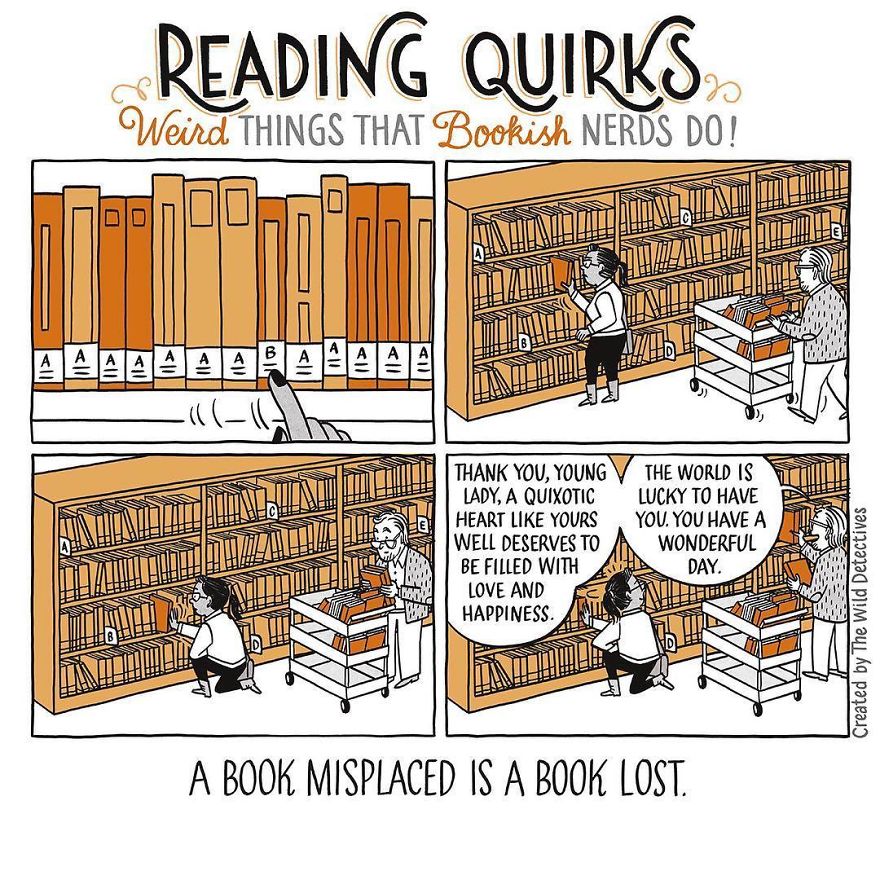 #9.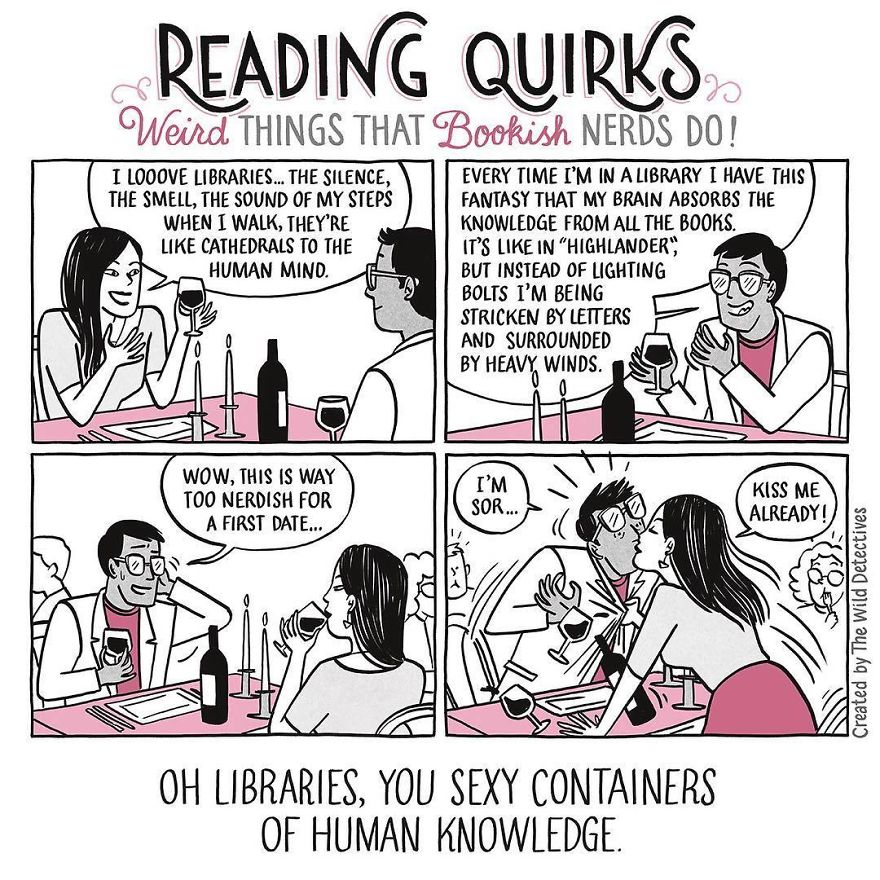 #10.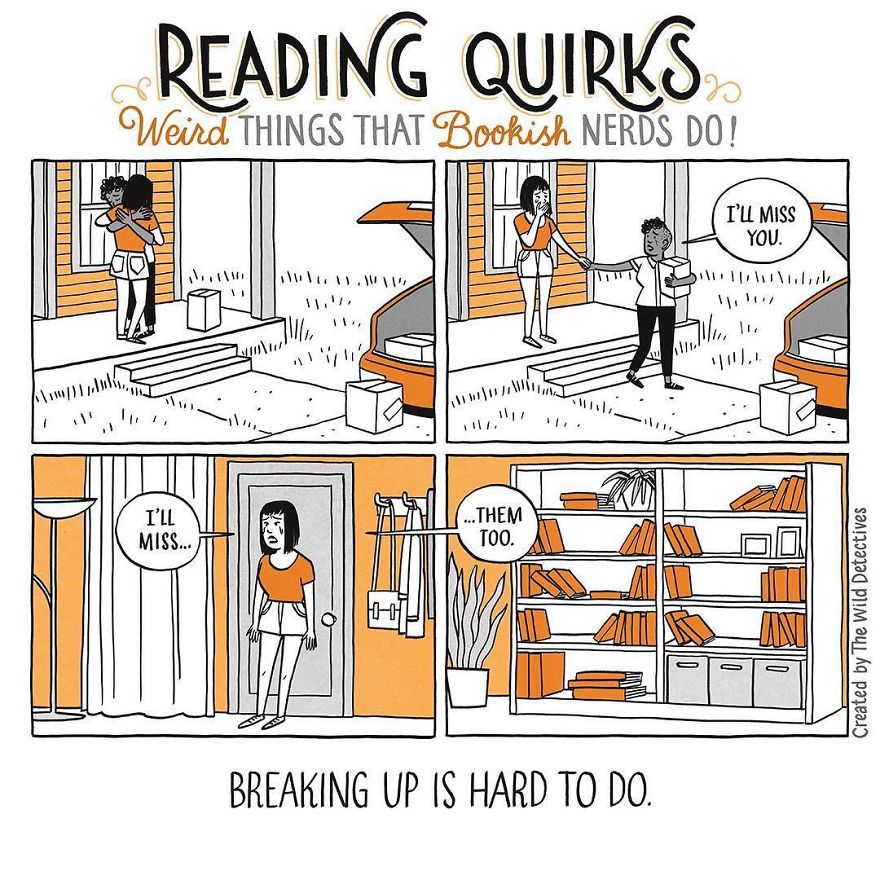 #11.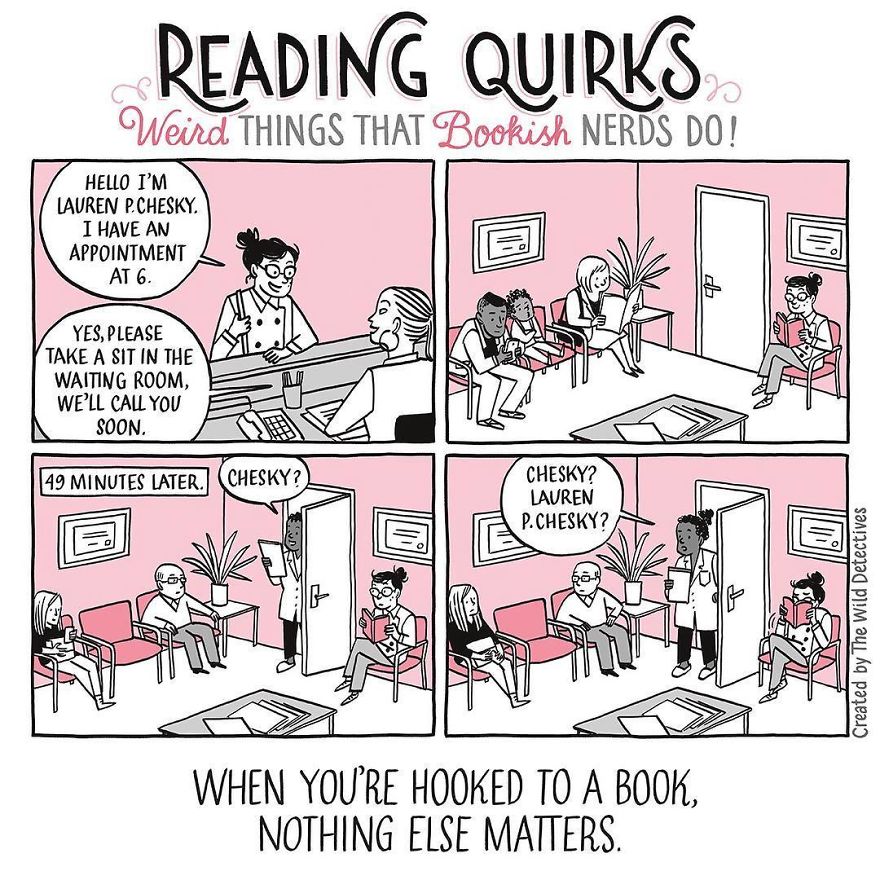 #12.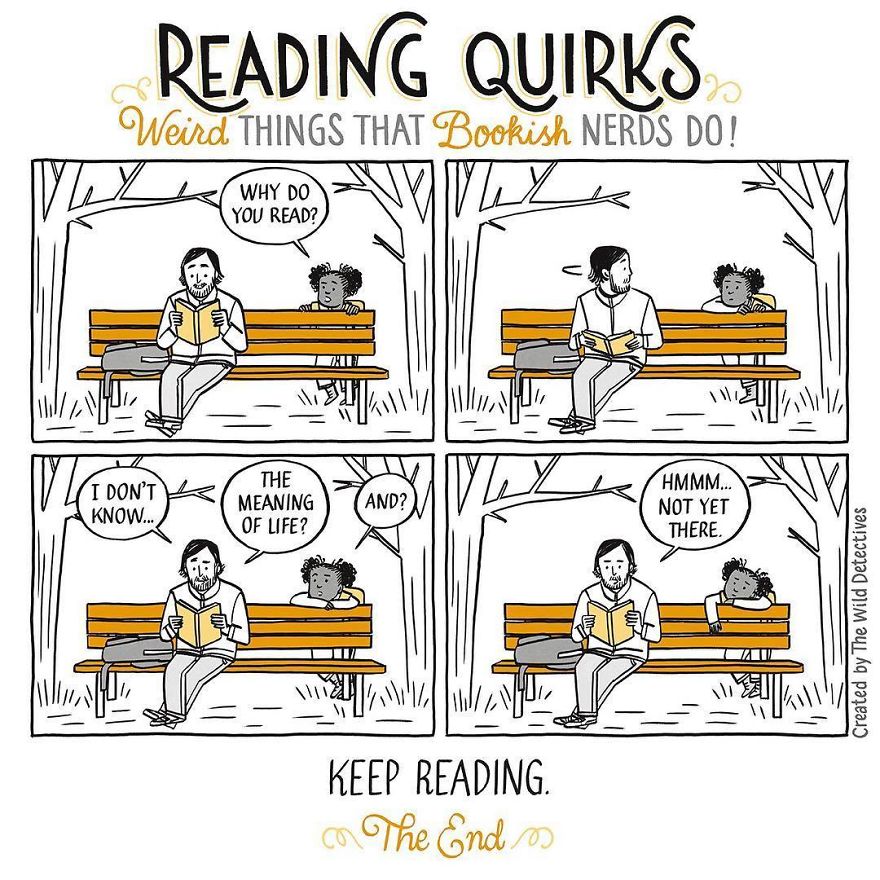 #13.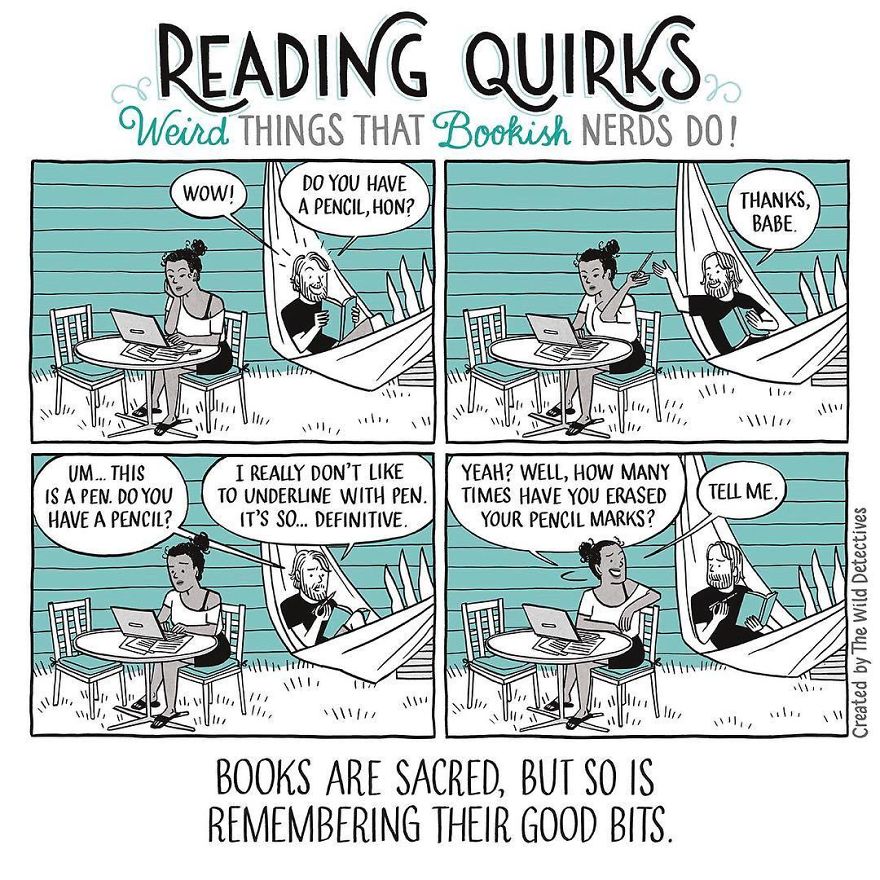 #14.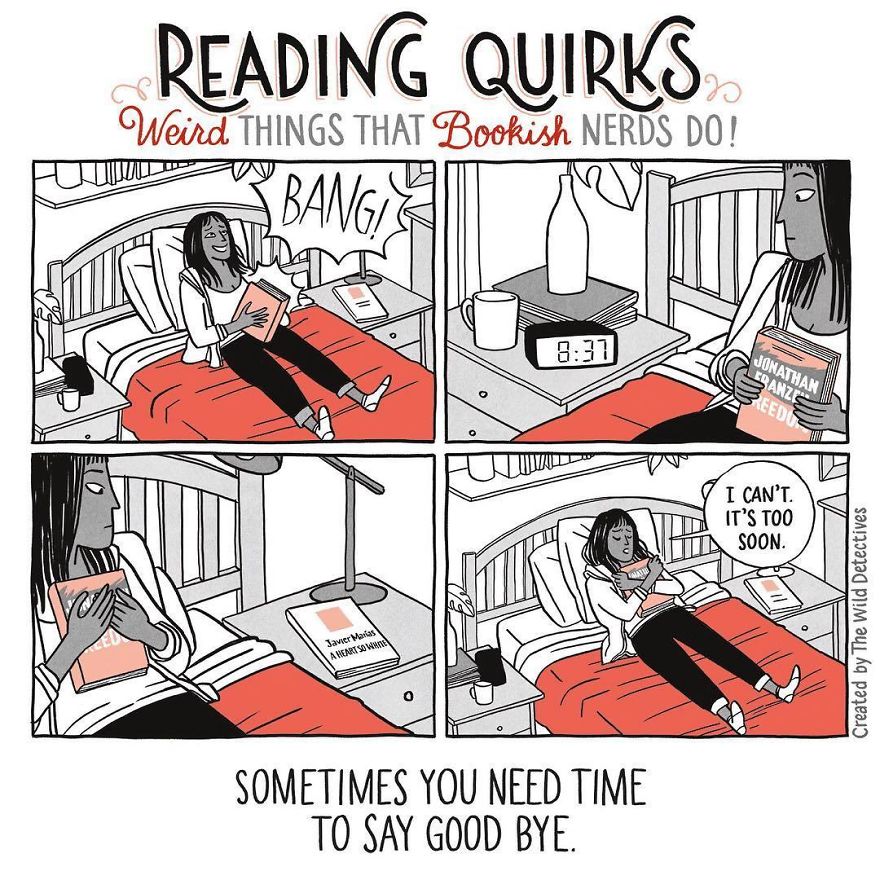 #15.