It is often said that it is compulsory to have a life partner if you want a happy life and especially if you are a woman. A woman is considered as a curse but that isn't true at all. Being a woman is the most beautiful thing and falling in love with yourself again and again is more beautiful. We perfectly love who we are!
Men aren't the key to happiness. We are free birds and don't require to be kept in the cage. And we aren't settling for less.
#1. Some of us are becoming the men we wanted to marry.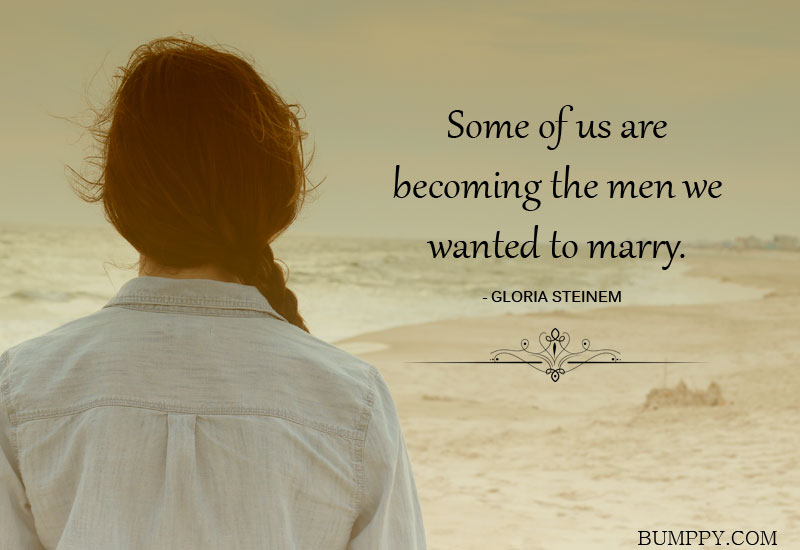 #2. My alone feels so good. I'll only have you if you're sweeter than my solitude.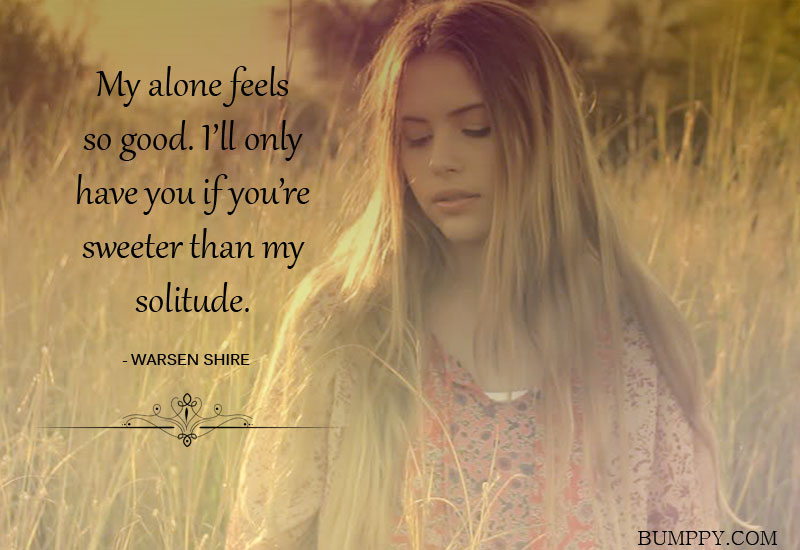 #3. How wrong it is for a woman to expect than man to build the world she wants, rather than to create it herself.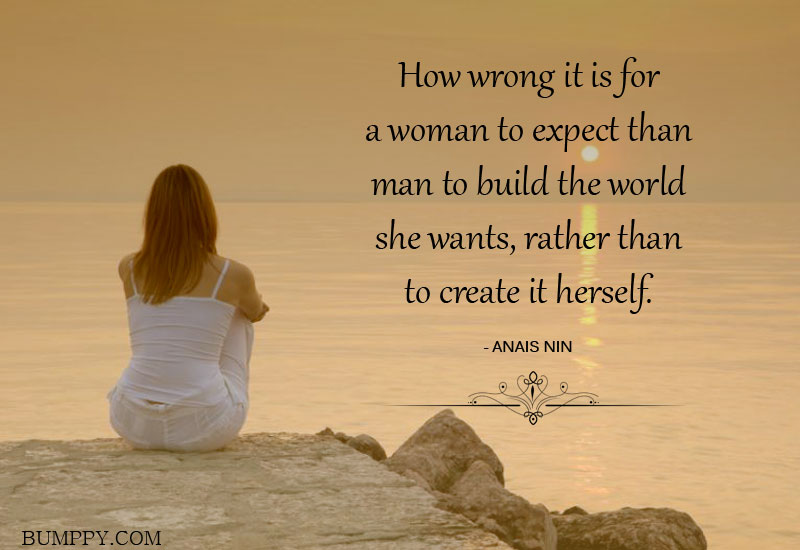 #4. Discover why you're important, then refuse to settle for anyone who doesn't completely agree.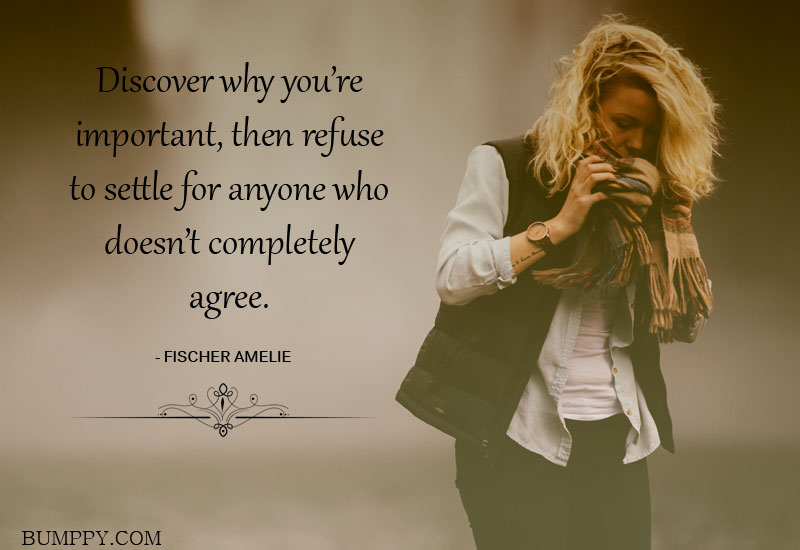 #5. I don't like to be labeled as lonely just because I am alone.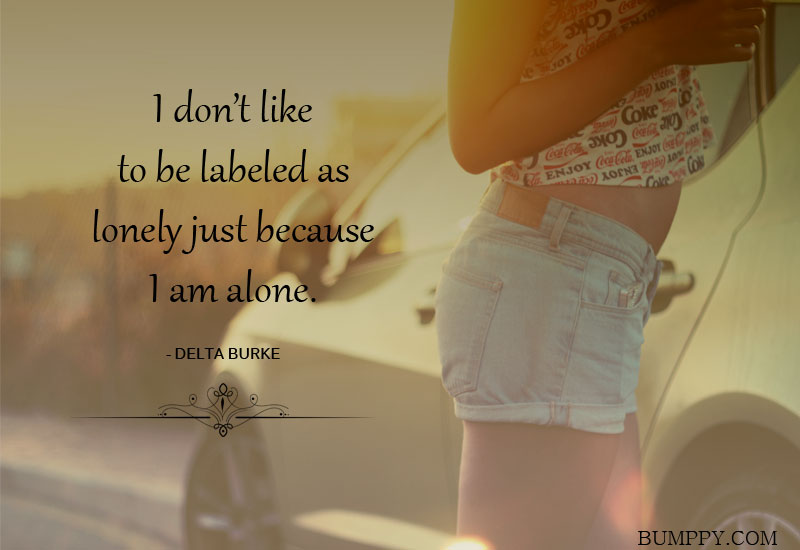 #6. Single means you are brave enough to face the glorious unknown of the unaccompanied journey.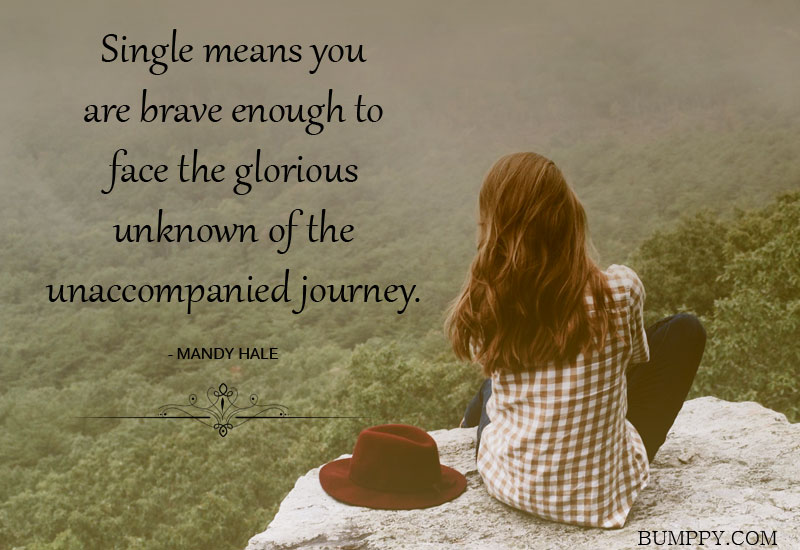 #7. I am a lover without a lover. I am lovely and lovely and I belong deeply to myself.
#8. You are terrifying, and strange, and beautiful. Something not everyone knows how to love.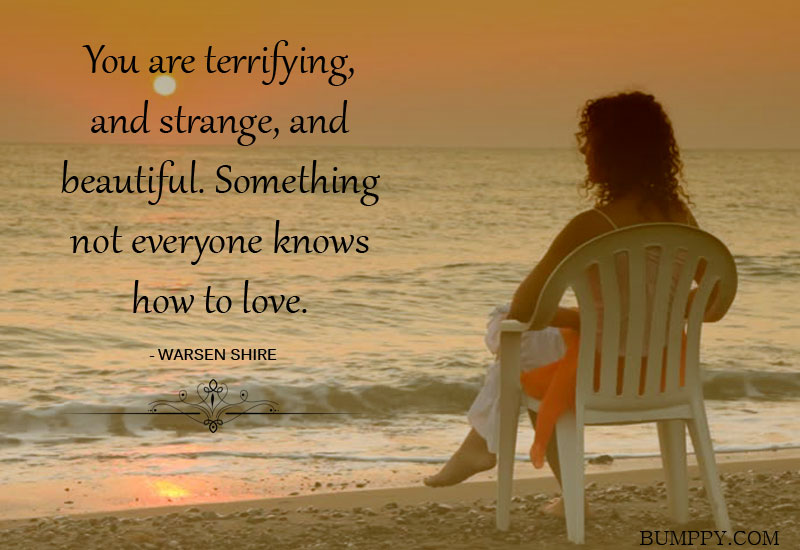 #9. Too many women throw themselves into romance because they're afraid of being single, then start making compromises and losing their identity. I won't do that.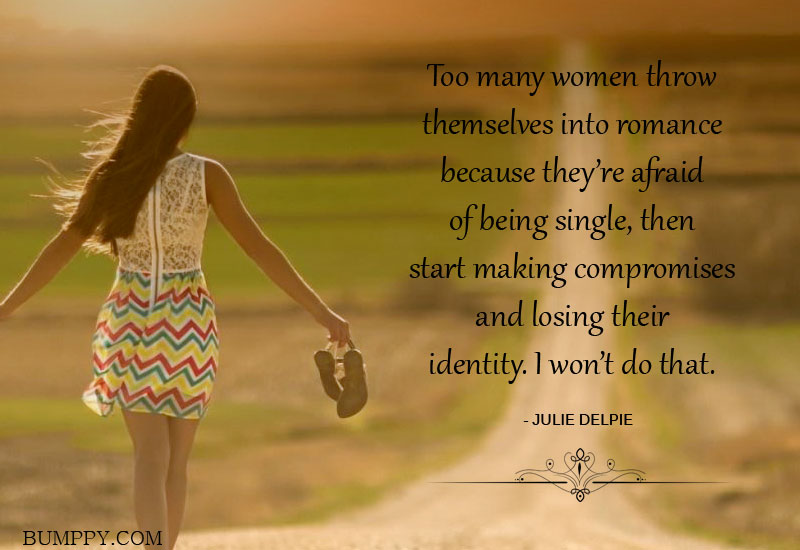 #10. Being single used to mean that nobody wanted you. Now it means you're pretty sexy and you're taking your time deciding now you want your life to be and who you want to spend it with.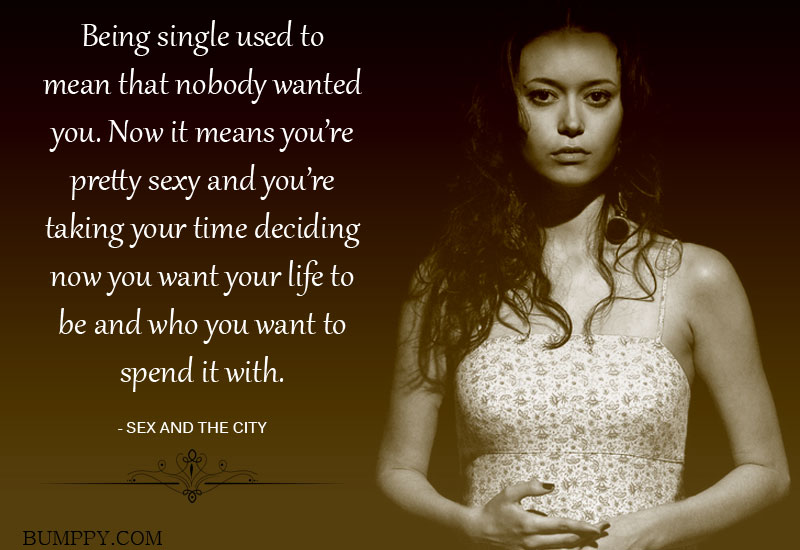 #11. A busy, vibrant, goal-oriented woman is so much more attractive than a woman who waits around for a man to validate her existence.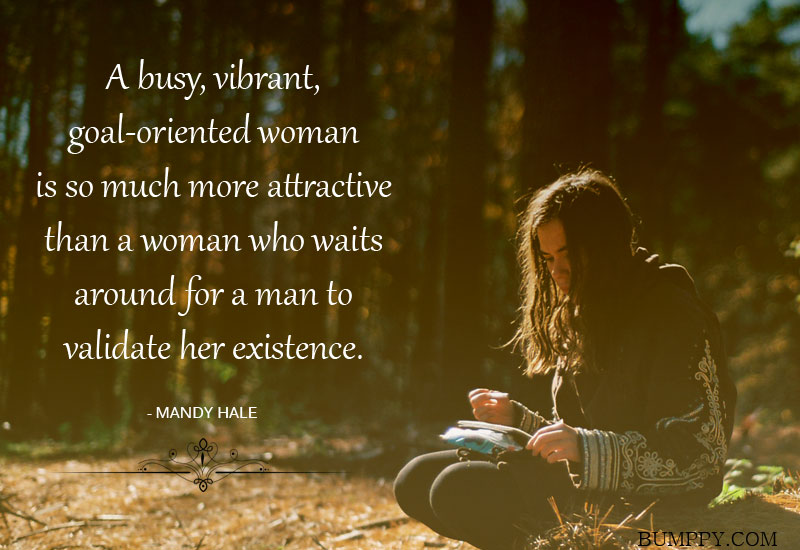 #12. If you have to ask someone to change, to tell you they love you, to bring wine to dinner, to call you when they land, you can't afford to be with them.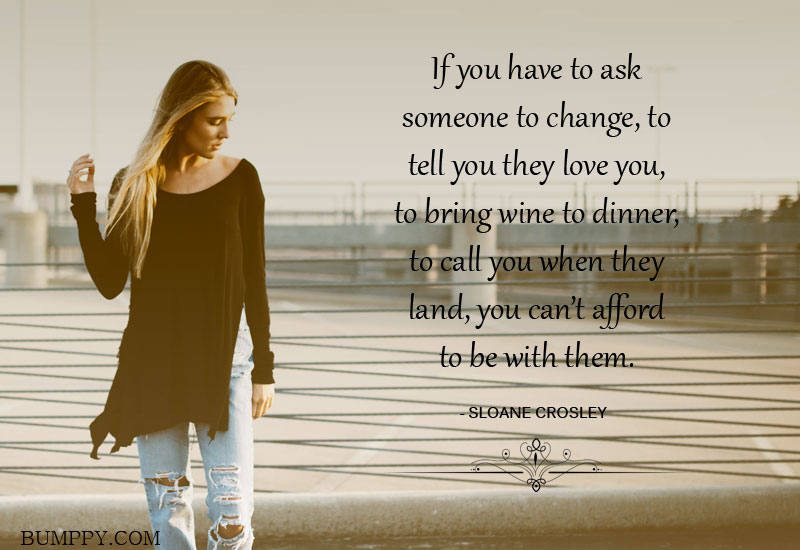 #13. Single is an opportunity to live life on your own terms and not apologize.
#14. You do not need to be loved, not at the cost of yourself. The single relationship that is truly central and crucial in a life is the relationship to the self.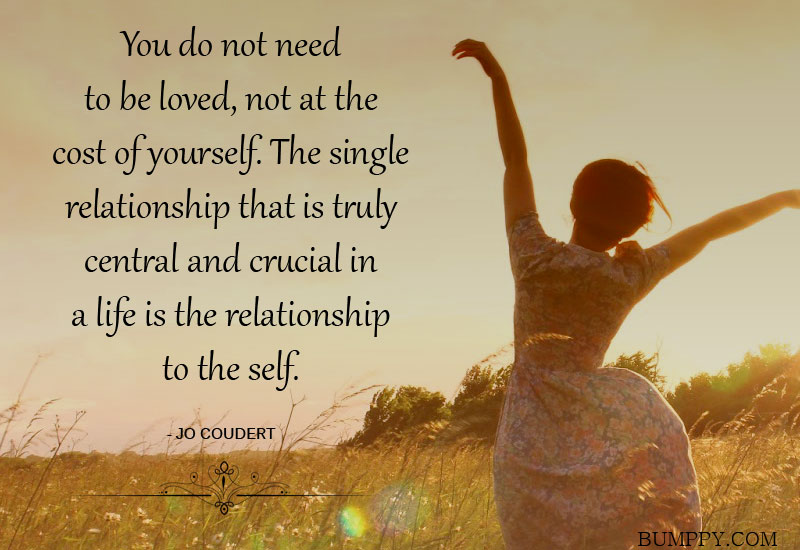 #15. Of course I am not worried about intimidating men. The type of man who will be intimidated is exactly the type of man I have no interest in.