Irrfan Khan is the one of those actors who doesn't like to choose main stream roles. He have gained critical acclaim for his acts in the movies. Over the year his acting and skills have reached to the seventh sky.
Over the period of time Irrfan has given many terrific performances in Hollywood movies like Inferno, Jurassic World and many more. Irrfan has always portrayed himself perfectly in terms of style, acting and humanity.
Here are some of his words that will make you love him more and more:
#1. When you are young, you are fascinated by so many things. Some things drop, some stay. I can be without anything but I cannot be without nature.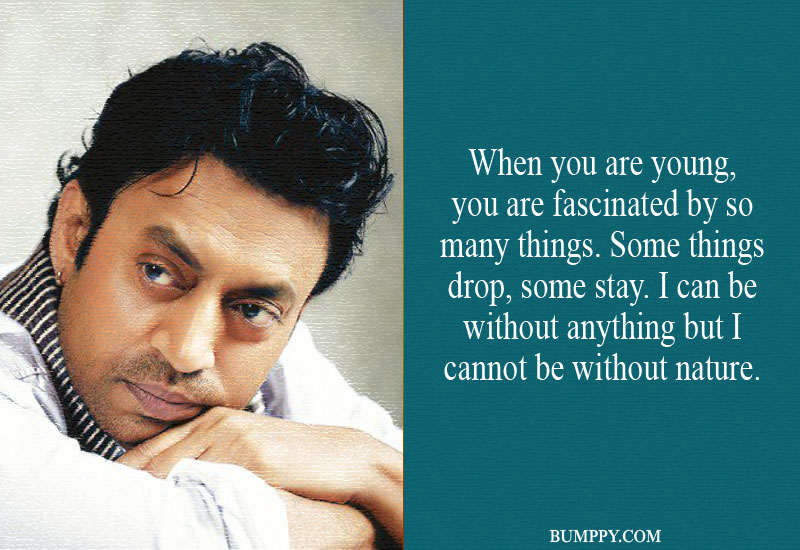 #2. Wanting fame is a disease and one day I will want to be free from this disease, from this desire. Where fame doesn't matter. Where just experiencing life and being okay with it is enough.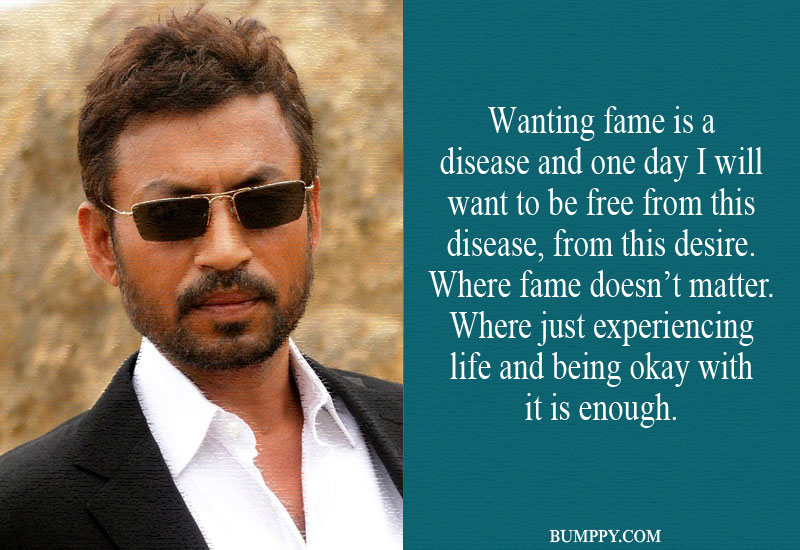 #3. People like to see my work, not face.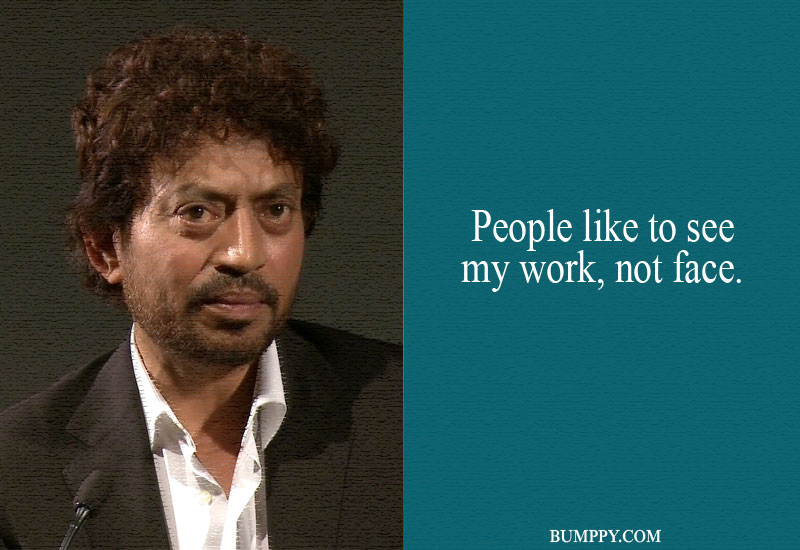 #4. I've played many characters that have consumed me and owned me.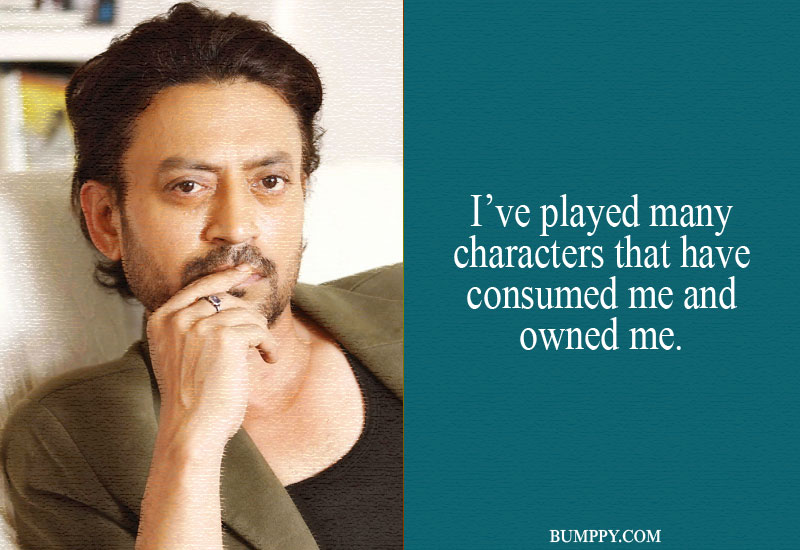 #5. You cannot reduce the power of story with the tag of money because it's not a share market. So you must know the seriousness of the power of storytelling.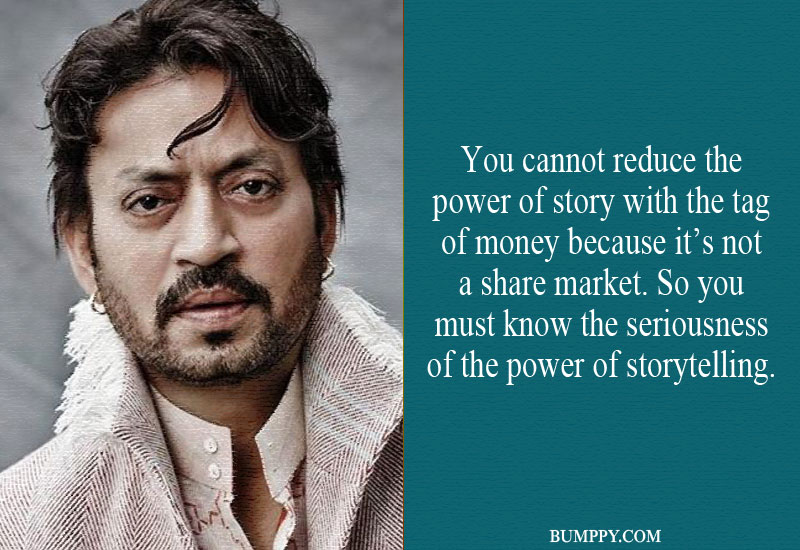 #6. I want to entertain people, but with some substance.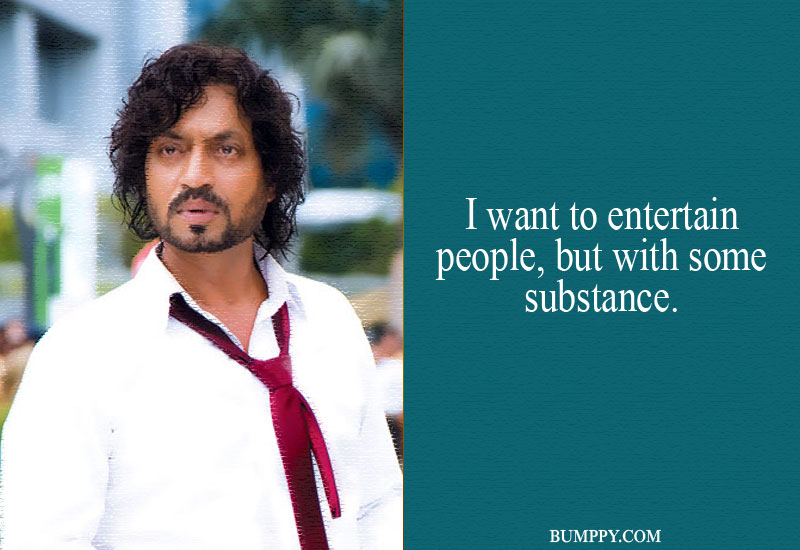 #7. We don't have a culture of realistic acting in India.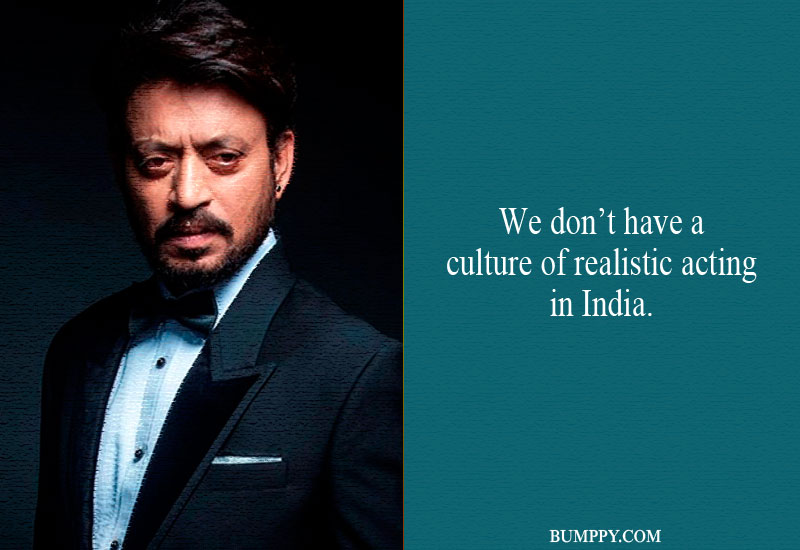 #8. Language does not make one an elite.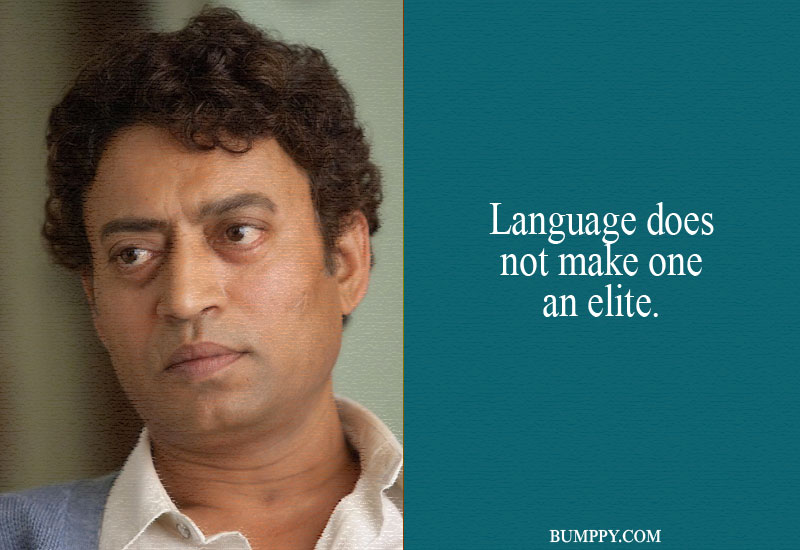 #9. I don't want to do romantic roles where I have to lip sync to a song. A role that explores romance on a new level would suit me.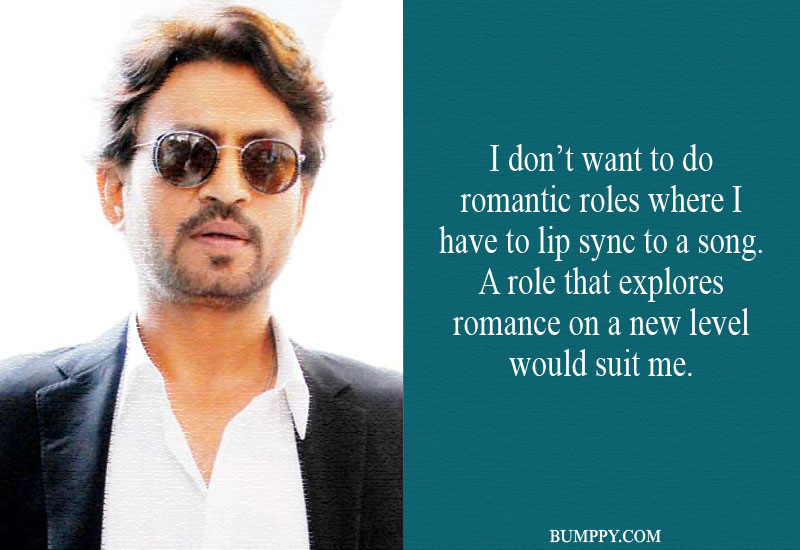 #10. For me, acting is becoming naked in front of people, you know? And when you know in the back of your mind somebody is testing you, you cannot really bare yourself. That's a feeling I always have when I'm auditioning.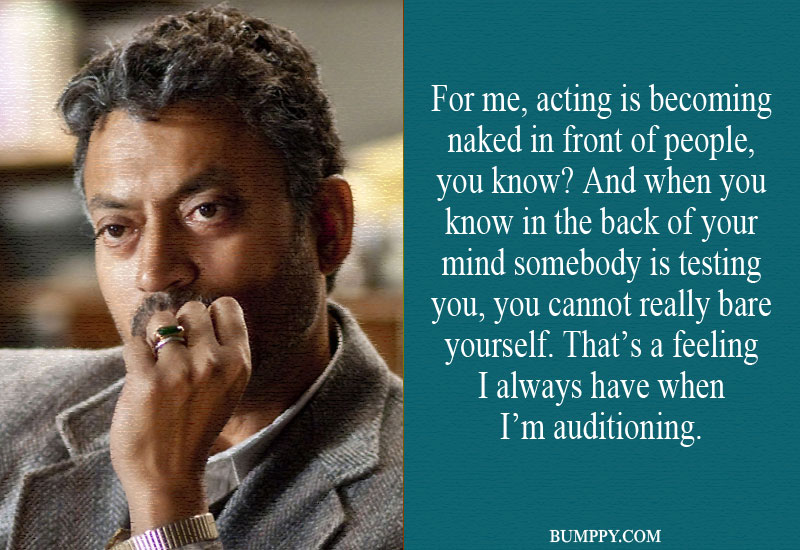 #11. Maybe to become famous is to reassure yourself that whatever you're lacking inside, you've fulfilled that.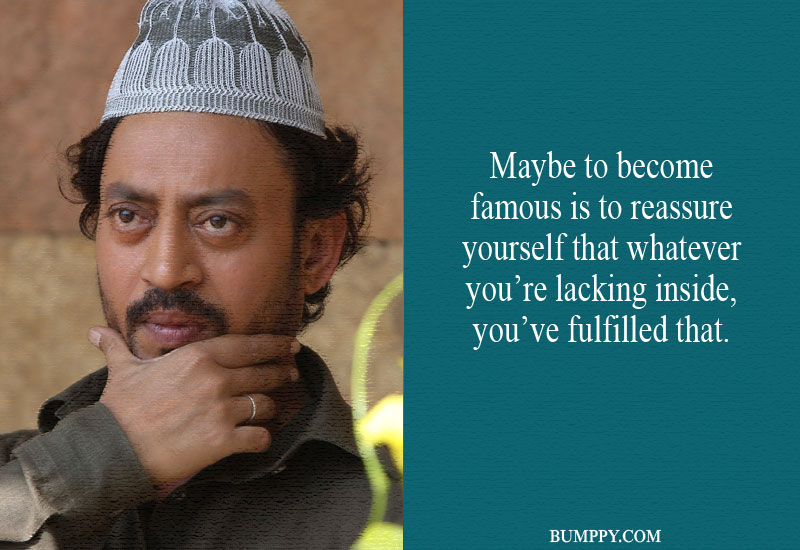 #12. Our Bollywood stars who talk of being a part of 100 crore films, I think I belong to the 1,000 crore club.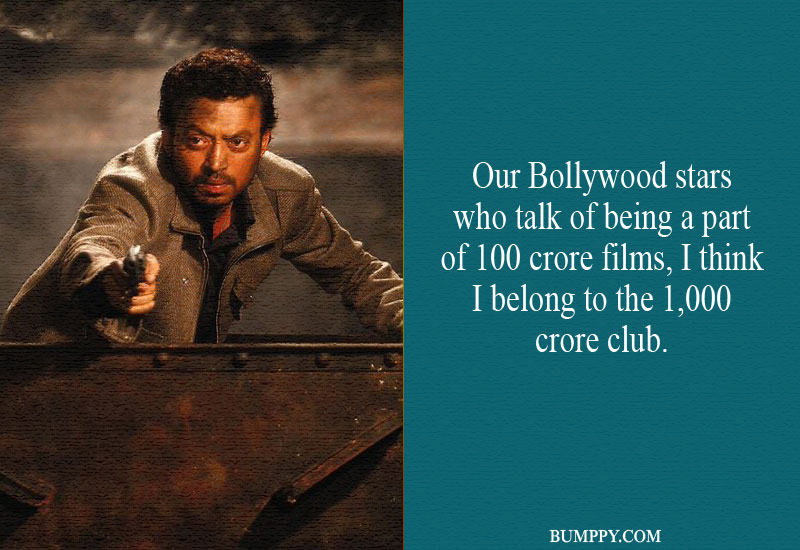 #13. It surely gives you a high to be an International actor with quality work.
#14. I am not ready to fit into the mould of commercial cinema.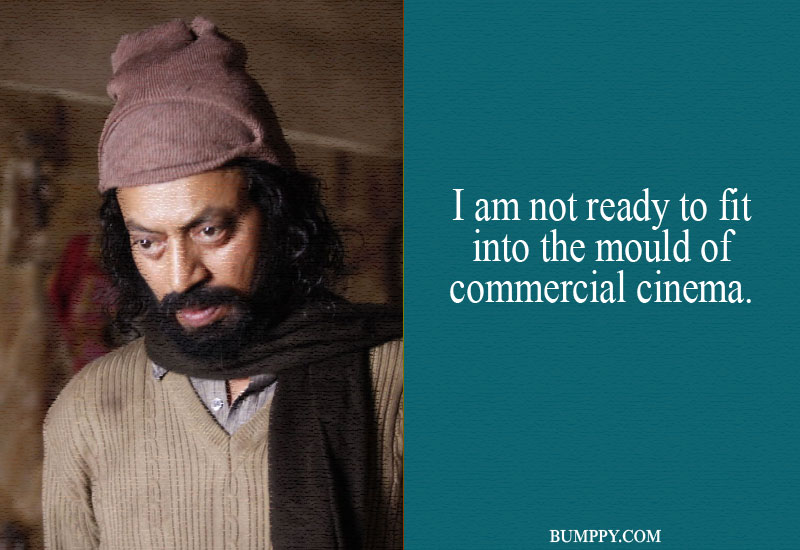 #15. When you come out of the theatre and you don't even talk that film or remember it, then it disappoints.