Anushka Sharma believes in being herself and to be outspoken is her agenda. This B-town heroine has taken our hearts with her ethics and honesty. Her personality shows that she is a true army kid. Her wit is as strong as her acting skills.
She never allowed anything to undermine her professionalism and have always handled everything with grace. Her infectious smile on her pretty face is oomph!
Here are some of her quotes that will help you to carry your attitude with grandeur-
#1. Love me, hate me, I'm here to stay!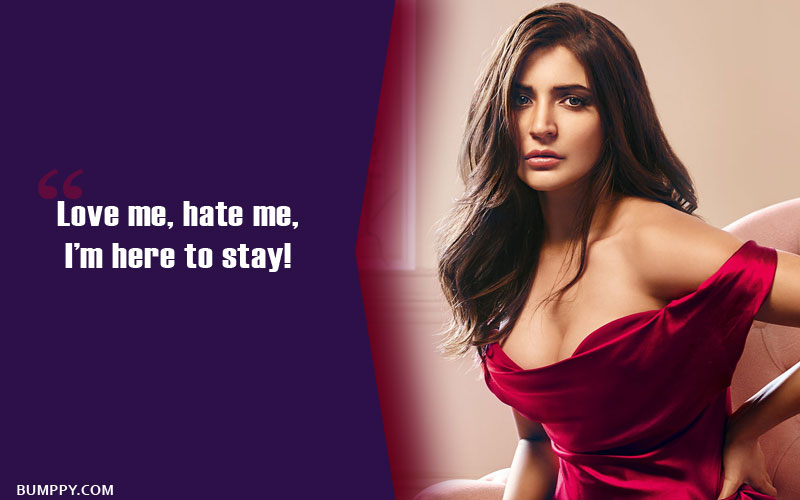 #2. If I lead my life according to someone else, I've screwed my life up.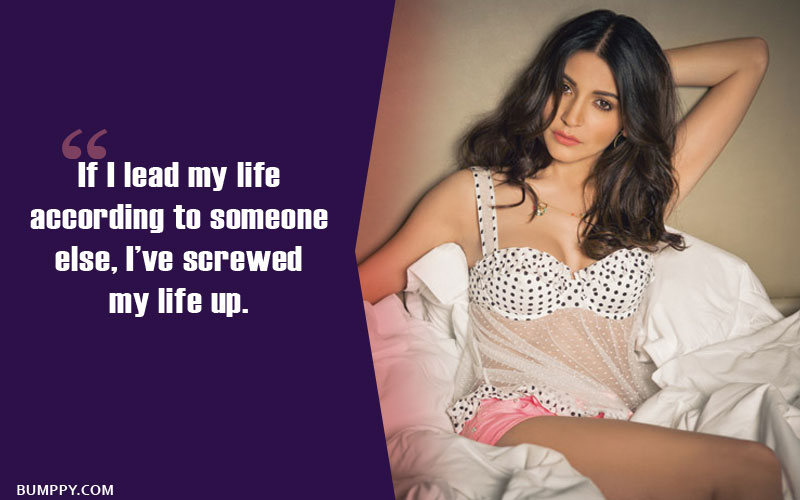 #3. I think compassion is important but love fizzles out eventually. But if there is compassion in a relationship, things can always be worked out.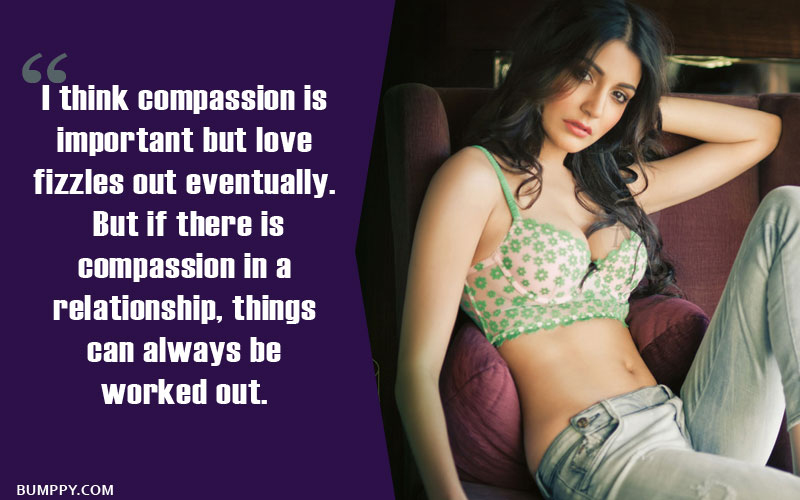 #4. I am not a bloody ghoda running a race that you give me a tag. I am competitive, and the reason for that is that I want to do the best films.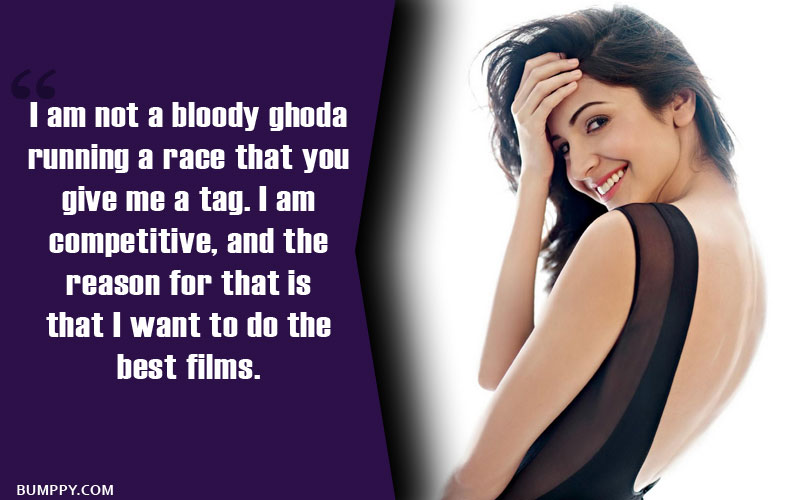 #5. I'm not gonna give anybody the power to control my life.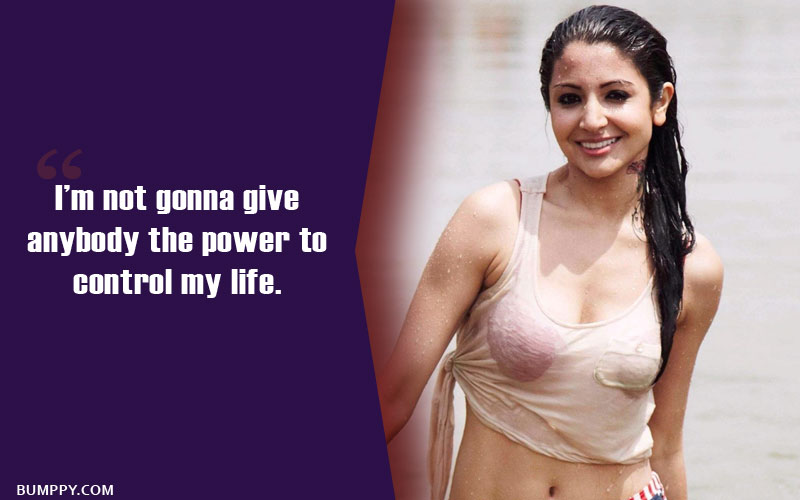 #6. I wanted fans to know that I'm human and not perfect.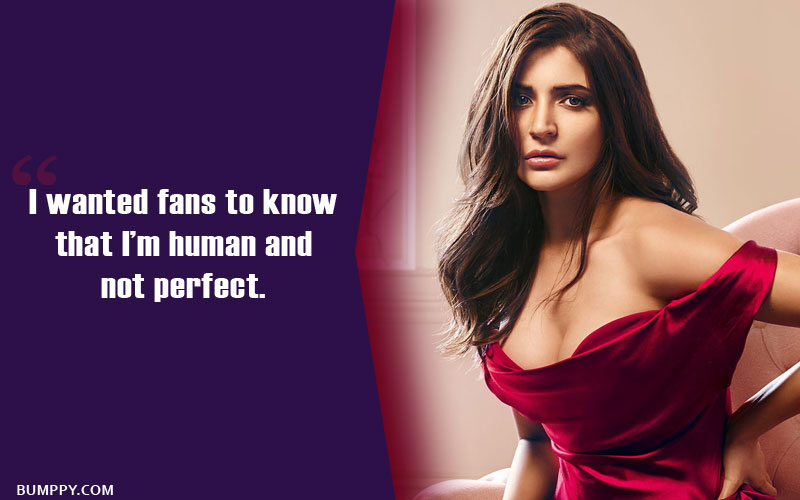 #7. I'm a boys' girl! I come from an army background and I haven't known what being a 'good Indian girl' means.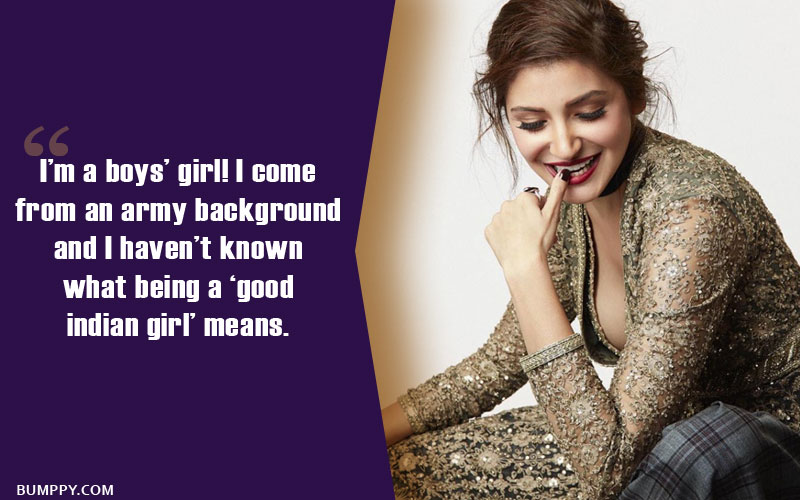 #8. I'd rather shut myself in a room for six months than act in a bad movie.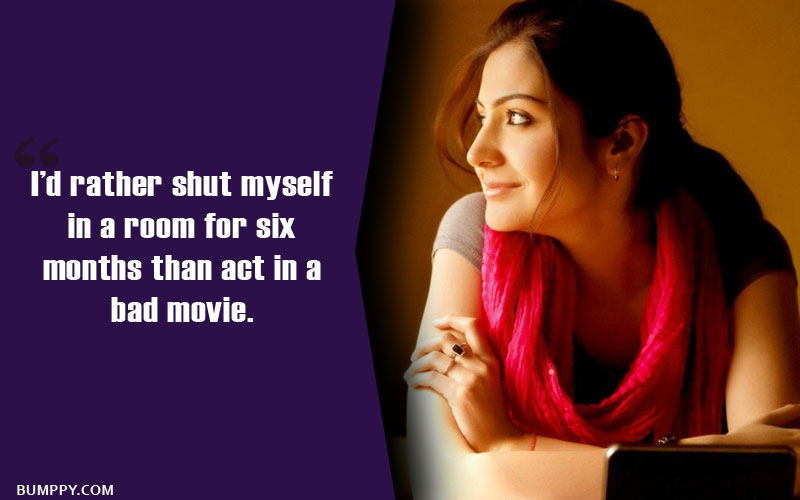 #9. Acting is one of the two things that give me the most joy. The other thing is travelling. Nothing else matters to me.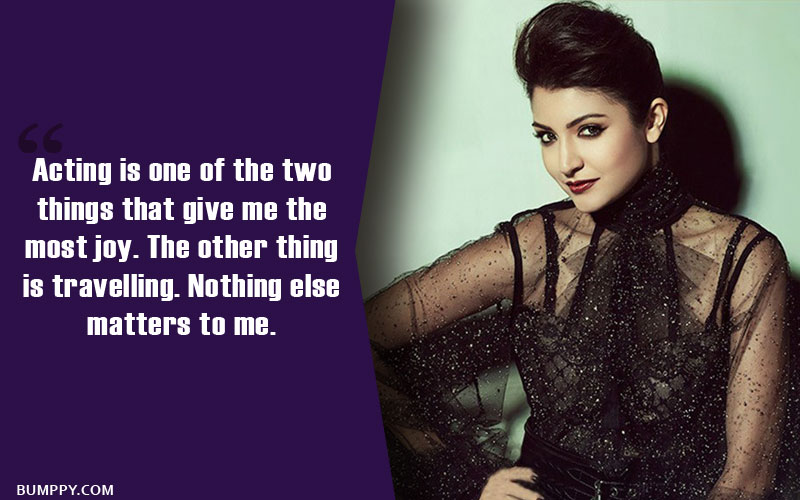 #10. Having failures in life is important to understand where, exactly, you stand.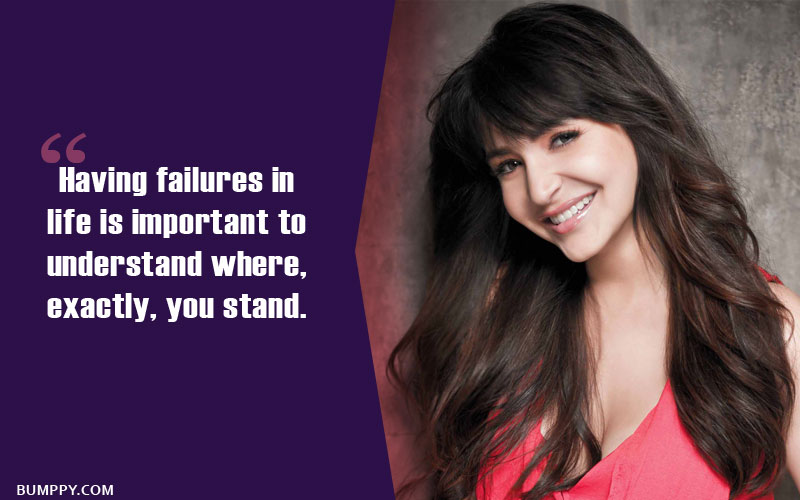 #11. I don't work for production houses. I only work for good scripts and roles.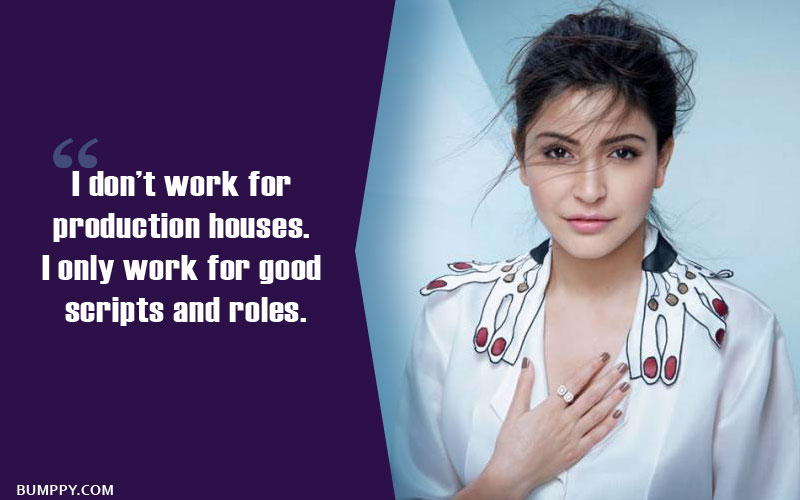 #12. I never come to know if somebody is in love with me; they will have to hold placards and say it.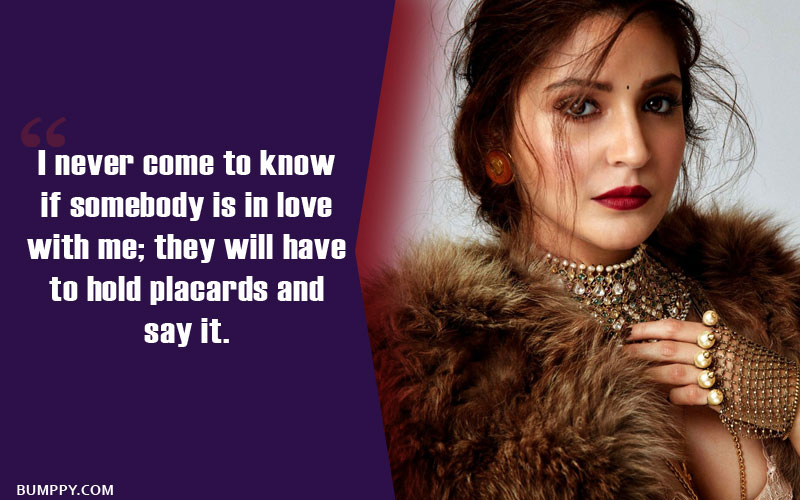 #13. Boys used to call me Soda in school days. Soda means 'serving officers daughters association.'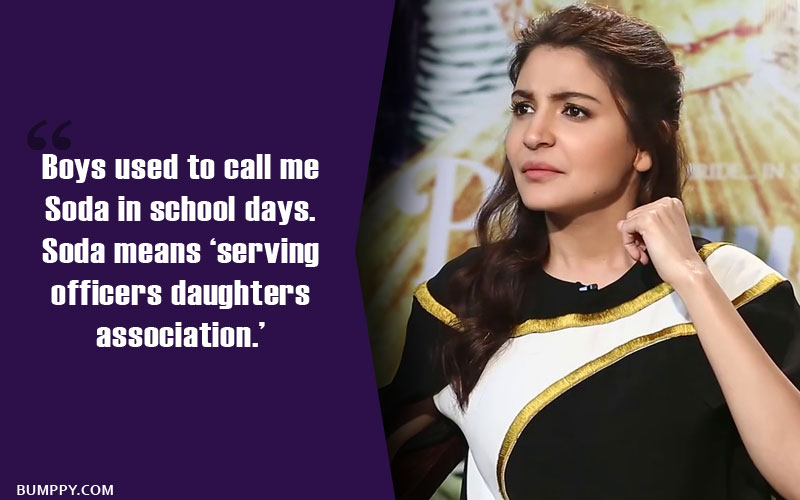 #14. If I know the guy is not interested, I don't fell in love. This is my safety.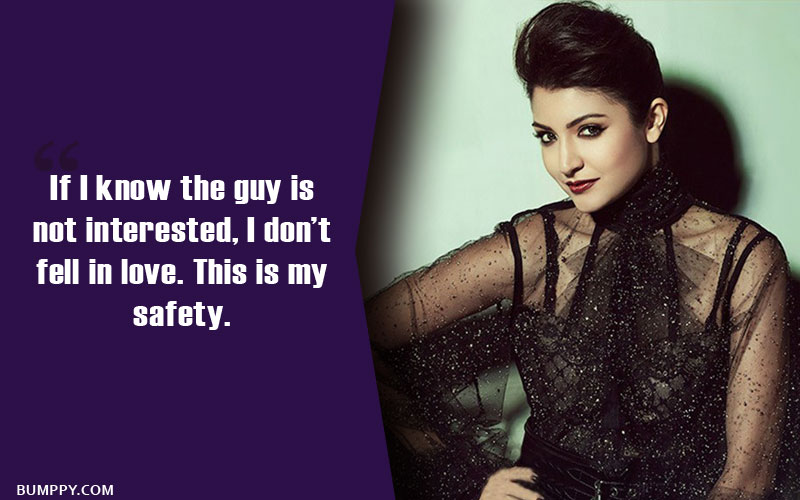 #15. I genuinely don't care about the 'number one' tag. That's not my goal. You know, no one does that with heroes, but with actress it's the same number game. It's not a bloody pageant.