Two hearts are deeply and madly in love with each other, fighting with their families and society because they both want to live with each other for lifetime. After facing so many problems finally they take seven rounds around the Havan Kund and start their new life. But this new life is waiting for them with so many good and bad circumstances. Come! Have a look at these 13 definite things that will happen to them after love marriage…!!!
#1. Full On Romance In Every Corner.

At last, two love birds got married  This is the time of celebration and sharing lots of love with each other. Room is blessed with only love. Don't worry!!! This is a general starting of every love marriage which is beautiful.
#2. A Sweet And Sensuous Honeymoon Which Was Already Planned Before Marriage.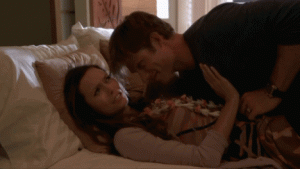 Generally honeymoon is planned between a couple especially before the confirmation of their marriage. And when finally they achieve it, now the only thing which they are looking for is their exotic honeymoon.
#3. Feeling Proud Of Getting Married And Want To Tell The Whole World.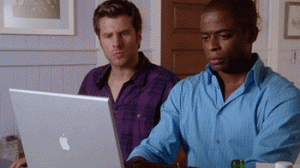 Facebook is overload with marriage and honeymoon images and status with love quotes. Want to show it to everyone that finally both of them are together. Let all rivals feel jealous.
#4. Because Both Know Each Other Before Marriage So No Newness Is There.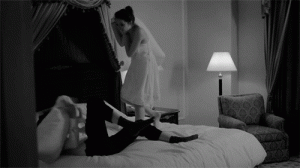 Newness between a couple conveys a lot of things to each other and slowly create a strong bond but in case of love marriage that bond has been already established that's why there is no freshness.
#5. All Secrets Are Open To Each Other And Is A Matter Of Worry.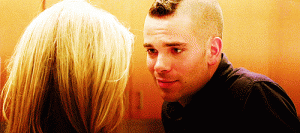 Both love birds already knows  all secrets of each other and they use these secrets as their power weapons in case of fighting.
#6. Dominating Nature Of Overwhelmed And Over Loved Wife.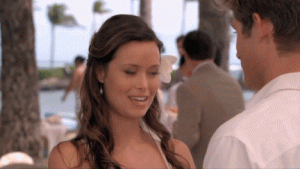 Every girl/wife wants to dominate her darling and this domination reaches to its extreme in case of love marriage… Because from a long time period, you make her too overwhelmed and over loved…
#7. Their Married Life Is Always Lacking Behind Respect As Both Are In Touch With Each Other For A Long Time Period.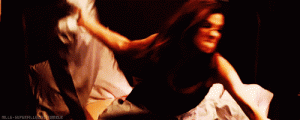 Before a serious relationship, every girl and boy are good friends of each other and are having long and open conversation over phones. And this openness prevents respect toward each other after marriage.
#8. Fighting After A Certain Time Period Is Very Normal.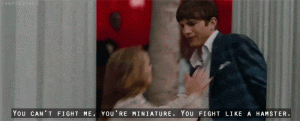 Where there is love, there is fighting too. And same goes with a love marriage couple especially because fights between the new couple starts late as compared to others.
#9. If Marriage Is Inter-Caste Then It Is- "
sone pe suhaga

"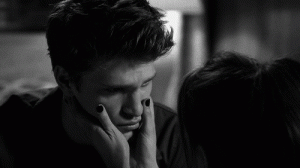 Inter caste marriage is not easily accepted by our society and if it is done, then be prepared to face taunts and comments from everyone including family members.
#10. Husband Needs To Protect His Wife From Her Devil Mother.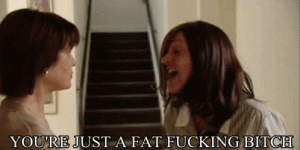 Wife came to in-laws only on the behalf of her husband. And in most of the cases, mother-in-laws doesn't accept the choice of her son and sometimes torture her daughter-in-law. Very difficult situation for every husband.
#11. Random Taunting From Family Members Chokes Ears.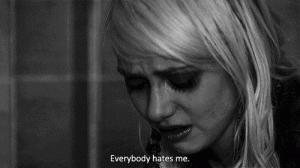 Both the love birds have to face number of allegations from their family members. Morning  starts with taunts and night ends with wife's tears.
#12. Love Marriage Was Your Own Decision And Now You Can't Complain.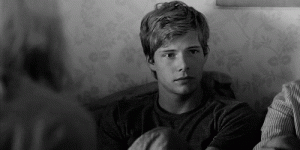 You are not liable to complain anyone about the problems that you are facing due to your hubby/wife. You have to sort out things at your own. After all, he/she was your choice.
#13. In Case Of Worst Fights, You Are Left With No Choice As You Can't Blame Anyone And Start Thinking About Your Decision Once Again.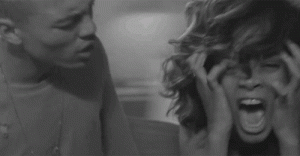 Time is going on day by day, and certain issues start coming between the both and at last leads to a huge fights. At that particular point of time you can't blame anyone for all this and you forcefully think about your decision.