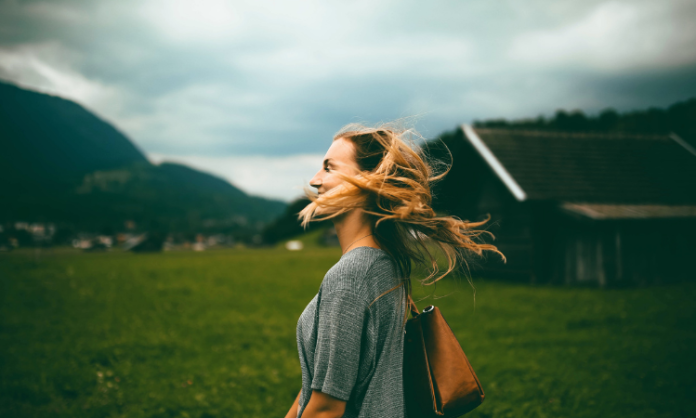 Melbourne is Australia's second most populous city, and it is also an ideal living and study destination for many people. Why do so many people want to live and study in Melbourne? Here are 10 reasons for your reference.
Quality of life
Melbourne is one of the most developed cities not only in Australia but also in the whole world. If you decide to live and study in Melbourne, you will be choosing one of the best cities to settle in and live a unique experience. Melbourne has also been named for many years in a row as the city with the best quality of life in the world, according to the prestigious British magazine The Economist.
In Melbourne you will find a vibrant and developed economy, beautiful beaches to spend a good day with your friends, and job opportunities even if you do not have a good level of English. In addition to the security, the parks, museums, restaurants, and its charm between modern and classic, make Melbourne a magical place to live a Nomad experience.
Multicultural city
Living and studying in Melbourne you will be constantly surrounded by different cultures, languages, religions, and lifestyles. Melbourne is a very tolerant city that respects the differences between its inhabitants. Australians are generally friendly, warm, and very tolerant of foreigners.
The city is the second most populated in Australia, which is why there are many foreign students from all over the world. Take advantage and interact with different cultures, try new flavors, and listen to new sounds and styles of music, you will surely live a very enriching experience that will make you expand your knowledge of the world.
Job opportunities
Being a large and cosmopolitan city, you will find many job opportunities in many fields. Latin American students generally find jobs in construction, cleaning, bartending, and waitressing. If you have a good level of English you can work as a receptionist in hotels or in a call center.
The advantage of living and studying in Melbourne is that with the student visa, you can also legally work 20 hours a week and up to 40 hours a week on vacation.
You will be able to learn English
As you will know, the official language of Australia is English, so you will be able to study and improve your English in the country – you will be in contact at all times with the language wherever you go. Aussies have a very characteristic and particular accent, so you should take advantage of and learn unique words and expressions that will make you speak a different and very original English.
The landscapes and the beaches
Melbourne has several magnificent beaches and coves that you should visit, there is nothing better than spending a summer day with your friends on the beach, having a picnic, having a BBQ, and surfing or swimming until nightfall.
In addition to the beautiful beaches that Melbourne has, there are several places that will leave you open-mouthed. Melbourne has large green parks, hot springs for you to relax in its therapeutic waters, museums that tell the history of Australia, and an exuberant and full-of-life nature. Living and studying in Melbourne is sure to delight you.
Major sporting events
If you can boast of Melbourne, it is its great sporting events that take place every year in the city. In Melbourne, you can find the Australian Open in January and the Formula 1 Grand Prix in November. In addition, you can attend other great sports events such as cricket, soccer, and even footy, the national sport of Australia. By living and studying in Melbourne you will also have time for leisure and fun.
People
Australians have a reputation for being great hosts and tolerable and very friendly people. Here it does not matter your skin color, religion, or where you are from, you will always be treated with respect and education. There are low levels of racism in Australia and the society is very tolerable, in part because Australians themselves have roots from all over the world.
Food
Food in Melbourne is very varied and exquisite. Here you can find flavors from all over the world, take advantage and try new recipes we are sure you can find your next favorite dish. As there are many foreigners you can enjoy food from Asia, Africa, Latin, European, etc. Living and studying in Melbourne you won't be short of good places to eat.
The weather
Melbourne's climate is perfect for enjoying the sun, sand, and sea. This city maintains a warm climate throughout the year, its average temperature is between 10 and 30 degrees. In general, the summer from December to February is hot and humid, and the winter from June to August is short and cool. 
Benefits for international students
The Australian government finances and supports a system of educational loans for international students who need help in matters such as accommodation, food, health, and even legal advice. Education in Australia is a right that is in the constitution and that is why all students are legally supported by Australia.
To get more information about studying abroad in Melbourne or Australia, you can visit the News & Tips section of CatEight. It shows you a great number of information about studying abroad.
Conclusion
These are the top 10 reasons to live and study in Melbourne. No matter whether you want to live or study there, you can have a unique experience.
Quality of Life
Multicultural City
Job Opportunities
You will be able to learn English
The Landscapes and the Beaches
Major Sporting Events
The People
The Food
The Weather
Benefits for International Students
Also Read More: How to find a student job: combining work and study